Russian-American Moses Mikheyev is a Los Angeles-based alternative rock, pop, and folk musician. The fall of 2023 will see the release of his debut album, I ONLY HAVE A HUNDRED YEARS TO LOVE YOU. Some of his songs cross genres and can be classified as progressive rock, rock pop, indie, or even shoegaze.
Future Of Forestry, Lifehouse, Anberlin, Blue October, Coldplay, Architects, Steve Earle, Backstreet Boys, Imagine Dragons, The Killers, Michael Jackson, Journey, and numerous other bands from the 1970s and 1980s are among his musical influences.
I ONLY HAVE A HUNDRED YEARS TO LOVE YOU makes extensive use of analog instruments, tape machines, and occasionally low-fi on purpose. David Gavrishov and Brandon Zano, of the rock group Zaano, are producing the album.
In addition, Mikheyev is a prolific poet and novelist. This Time Next Summer, a romance with some autobiographical elements, is his most recent book. In 2023, his first book for young readers, Olivia & The Gentleman from Outer Space, will be published. Vanishing Bodies, an adult science fiction thriller, will follow. The second track from Moses Mikheyev's debut album, I ONLY HAVE A HUNDRED YEARS TO LOVE YOU, is called "Black Sky, White Moon" (September 2023). Tape machines and retro analog equipment were used to record the song. Check out the song and the exclusive interview below: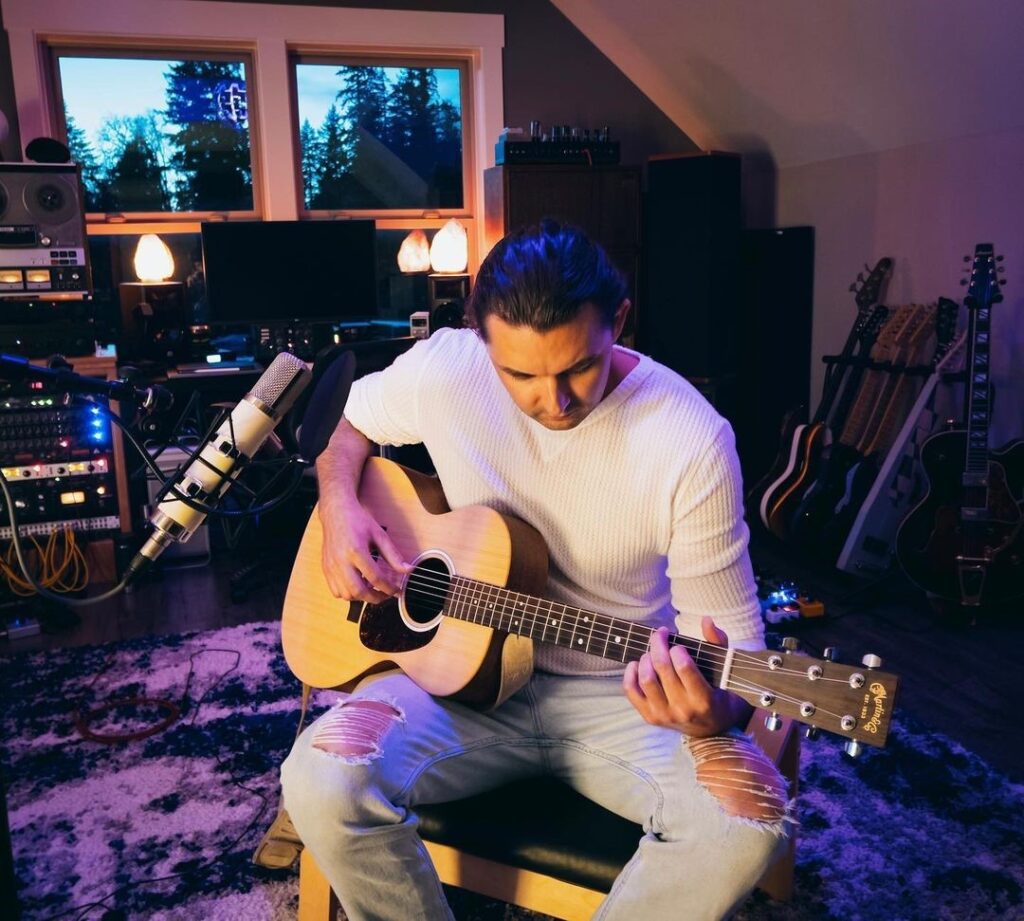 1. Can you tell us a bit about where you come from and how it all got started?
MOSES MIKHEYEV: I started playing guitar at a young age, around ten or eleven, when my cousin, Roman, introduced me to one. Eventually, I taught myself a few chords—and the rest is history.
2. Did you have any formal training or are you self-taught?
MOSES MIKHEYEV: I'm self-taught. I initially started playing open chords. Then, as I got older, and my hands and fingers developed, I started playing bar chords. I learned guitar by playing covers of rock songs by artists such as Creed, Lifehouse, Staind, Anberlin, Puddle of Mud, Coldplay, et cetera. At one point I was obsessed with Lifehouse's Stanley Climbfall album. I was able to play it in its entirety. I was that crazy.
3. Who were your first and strongest musical influences?
MOSES MIKHEYEV: I think the strongest influences on me were rock acts. I grew up listening to a lot of rock music. The first CD that I trashed by repeat listen was Lifehouse's No Name Face. I loved that album (and still do). Rock music isn't very difficult to make. It's mostly drums, bass, acoustic strums, and some electric lead guitar with maybe a few power chords. It's easy music. As a teenager, it felt good to be able to replicate a song your favorite artist played. I used to watch music videos of bands just to see which chords they were playing. I was a bit of an originalist in that sense. I wanted to play the song exactly the way the band played it.
4. What do you feel are the key elements in your music that should resonate with listeners, and how would you personally describe your sound?
MOSES MIKHEYEV: I think lyrically I'm original in the sense that I have a particular style. My music is very romantic, often dark, slow, and mostly in ¾ time. I was also raised singing a bunch of dark Russian hymns in the church that I grew up in. Russian music is very dark, depressing, and soul-searching. I refer to it, when I'm being derogatory, as "funeral music." Sometimes people tell me my music reminds them of Russian music. I suppose that's a compliment in the sense that I'm bringing something different to the table. I'm bringing a Dostoevsky-like darkness to rock music.
I think, sound-wise, my music is very analog-heavy. I don't like "fake" sounds. I tend to dislike digital music (think boybands and pop music in the 1990s). Most of my songs were originally written on guitar, so that plays a central part in my compositions. I prefer acoustic guitar over electric, and that may be leaking into my sound as well. Overall, my music is alternative rock music with singer-songwriter vocals and an ambient vibe. But I'm genre-defying, so expect pop, folk, shoegaze, progressive rock, and even hard rock from me. A little bit of everything.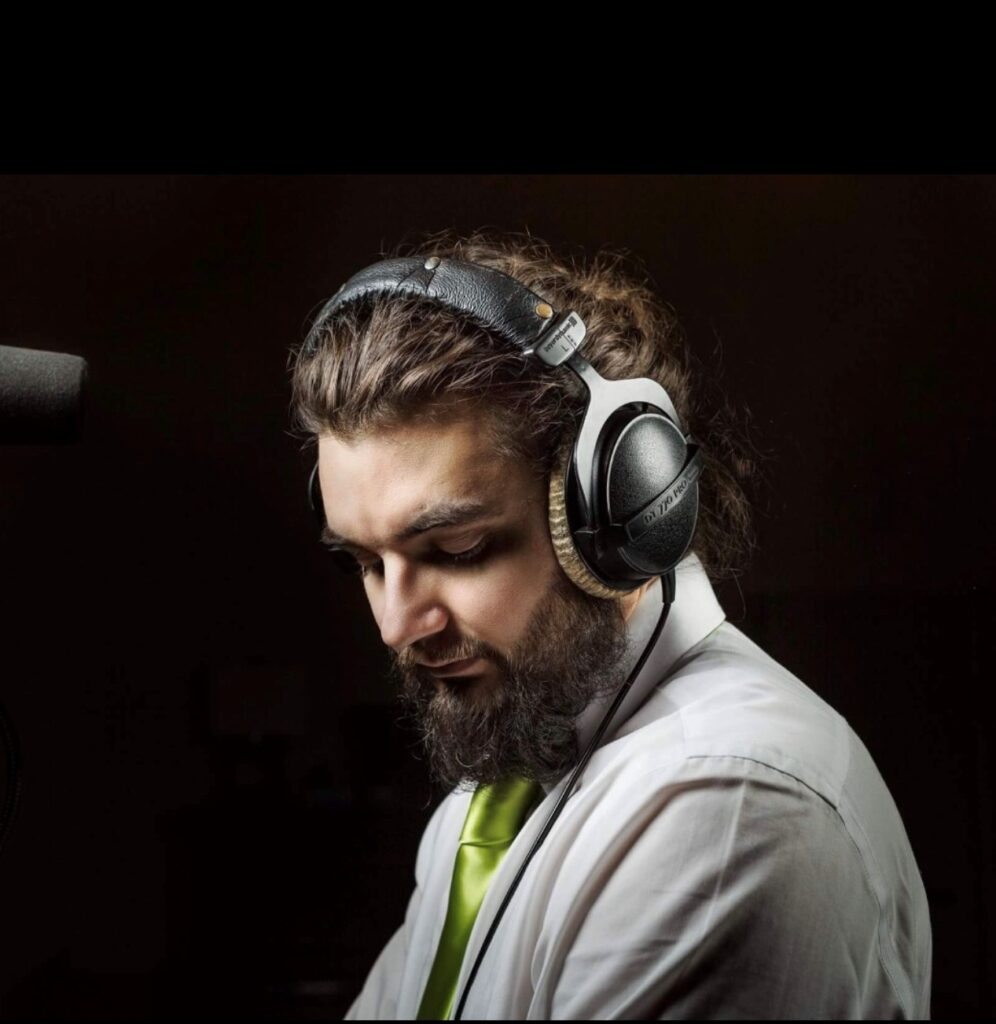 6. What's your view on the role and function of music as political, cultural, spiritual, and/or social vehicles – and do you try and affront any of these themes in your work, or are you purely interested in music as an expression of technical artistry, personal narrative and entertainment?
MOSES MIKHEYEV:
I enjoy universal themes. I don't mention contemporary things in my songs. I think the closest I came to that was mentioning a "mid-engine Corvette" in my song Used By You. But a Corvette is an American classic that isn't going anywhere, so it might as well be universal. I really dislike references to modern things or fads that are likely to disappear in ten years. I'm very strict about my universalism. If something is contemporary, or could only be understood today, I won't use it in my song. I will universalize it. For example, I won't sing, "I called her on my iPhone 12 and told her to meet me at H and M." Something like that would not be understood 10 to 20 years from now. Apple may not exist, and there's a high probability H and M won't either.
7. Do you feel that your music is giving you back just as much fulfilment as the amount of work you are putting into it, or are you expecting something more, or different in the future?
MOSES MIKHEYEV:
I enjoy making music. It's a lot of fun. It's something I've been doing most of my life and I don't see a reason to stop. Of course, I hope the best is yet to come in terms of success and popularity. And I do think with better finances you are able to take risks, hire greater talent (say, an orchestra) and make better (and bigger) music. I'd love to do something with an orchestra one day, for example. So, even musically, the best is yet to come.
8. Could you describe your creative processes? How do usually start, and go about shaping ideas into a completed song? Do you usually start with a tune, a beat, or a narrative in your head? And do you collaborate with others in this process?
MOSES MIKHEYEV:
I write several songs a day. Most of the time songs come into my head of their own accord. I usually record them on my iPhone. If I like the song enough, I'll develop it further. Sometimes I start with verses or choruses. Usually, choruses.
9. What has been the most difficult thing you've had to endure in your life or music career so far?
MOSES MIKHEYEV: Probably struggling to find a community that's supportive of my vision. But now that that's happened, things have been heading in the right direction. 
10. On the contrary, what would you consider a successful, proud or significant point in your life or music career so far?
MOSES MIKHEYEV: I think reaching a half-million streams on Spotify was pretty neat. Nothing super impressive compared to others, but it's a start.
KEEP IN TOUCH:
FACEBOOK | INSTAGRAM | SPOTIFY | BANDCAMP | TIKTOK