Singer-songwriter Ebony Moore's EPChristian pop-rock EP is titled "Ebby The Dreamer." The release is based on Ebony's decision to turn back to Christ after experiencing visions similar to those of Joseph The Dreamer. She wishes to inspire the listeners to seek Jesus as their personal Lord and Savior. The depressing song "Wanderer" is about reaching your lowest point and pleading with God for comfort and restoration. In the devotional song "I Owe It All," God is thanked and praised for everything He has done and is still doing in our lives. The moving song "Altar Call" encourages listeners to cast their cares on the Lord, who will take care of them. "3AM" is a motivational song for anyone struggling to maintain faith in the midst of adversity and working to block out worrying or unfavorable thoughts that keep them awake at night. In these dangerous times, Ebony Moore wants to inspire hope in others. Check out the EP and the exclusive interview below: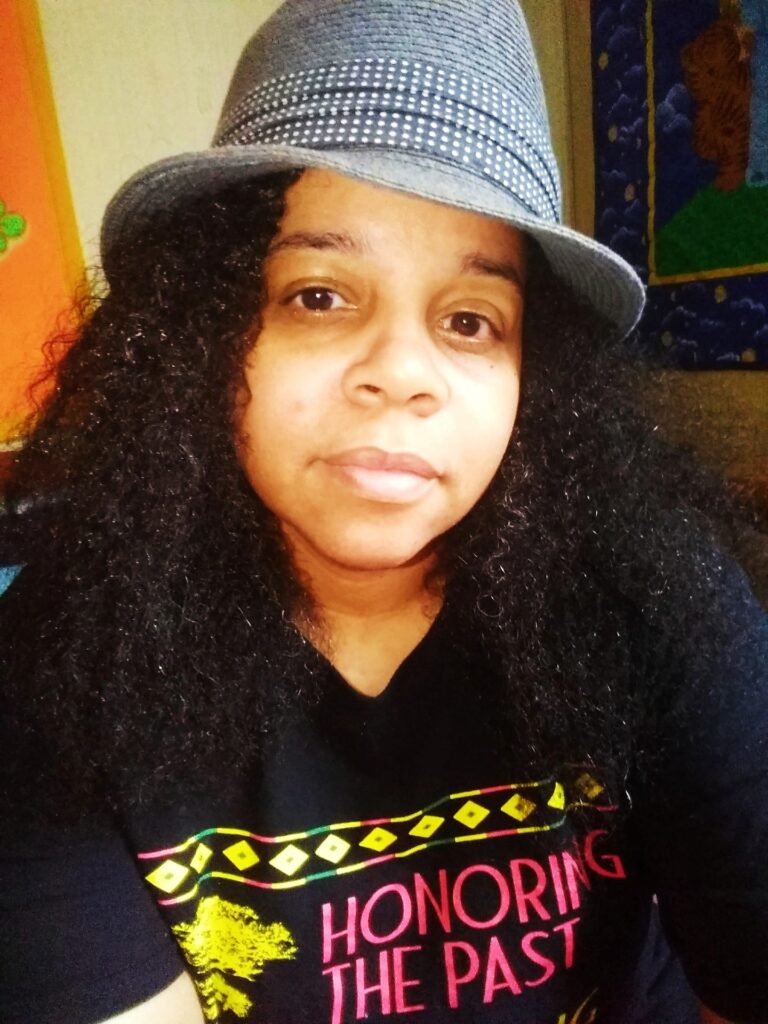 1. Can you tell us a bit about where you come from and how it all got started?
EBONY MOORE: I'm from Tillery, a small farming town in North Carolina. I got started in music by listening to and mimicking my dad's records. At a young age, I began singing in the choir at my church as well as school glee club. I got my first keyboard and wrote my first song at the age of ten. 
2. Did you have any formal training or are you self-taught?
EBONY MOORE: I've had some vocal coaching for sure! Vocal techniques are essential for live performances as well as recording sessions. I learned to play trumpet in school and was in the marching band. I'm self-taught on keyboard though. As far as songwriting, life certainly taught how to be better at it!
3. Who were your first and strongest musical influences and why the name 'EBONY MOORE'?
EBONY MOORE: My first and strongest musical influences were Janet Jackson and Jody Watley. Their music ignited a fire in me to become a recording artist. I won talent shows dancing to their songs. They also use their real names. Ebony Moore is the name my parents gave me and I love it. Although, I thought about using a pseudonym, my real name doesn't sound too bad when I'm called on stage.:-)
4. What do you feel are the key elements in your music that should resonate with listeners, and how would you personally describe your sound?
EBONY MOORE: I feel my lyrics may hopefully strike a chord with others. We all go through trials and tribulations, and I'm simply sharing my story or testimony to uplift listeners everywhere. My sound is inspirational alternative blended with rock, pop and soul. 
5. For most artists, originality is first preceded by a phase of learning and, often, emulating others. What was this like for you? How would you describe your own development as an artist and music maker, and the transition towards your own style, which is known as ROCK?
EBONY MOORE:
I've always thrived on originality even though I was afraid to sing my own songs early on. It took me years to hone my skills and find myself. I had to fall and fail to get better as an artist. My musical journey has been a roller coaster ride to say the least, but I've finally found my niche.
6. What's your view on the role and function of music as political, cultural, spiritual, and/or social vehicles – and do you try and affront any of these themes in your work, or are you purely interested in music as an expression of technical artistry, personal narrative, and entertainment?
EBONY MOORE:
I believe that music is influential and impacts the world everyday. As an artist, I'm passionate about the message I convey and wanna do more than just entertain now. I wanna bring hope to despairing listeners, and God is our hope in these perilous times. I wanna express myself in ways that please God and inspire the masses. I'm more than a musician. I'm a spirit-lifter!
7. Do you feel that your music is giving you back just as much fulfillment as the amount of work you are putting into it or are you expecting something more, or different in the future?
EBONY MOORE:
I'm certainly blessed that my music resonates with some listeners. It's no better feeling than receiving positive feedback. I even had someone tell me they needed my song, '3AM' at 3AM and it was right on time. That motivates me to keep going no matter what the future holds. I've touched some hearts and that's real success!
8. With social media having a heavy impact on our lives and the music business in general, how do you handle criticism, haters, and/or naysayers in general? Is it something you pay attention to, or simply ignore?
EBONY MOORE:
Although it's not easy at times, you just have to ignore the naysayers and focus on what matters most. The negativity motivates me to go harder at my pursuits. Some people are going to criticize what they don't understand and deem an impossible goal to reach. It'll especially come from those who are not passionate about anything at all, or the ones who gave up on their dreams for whatever reason. Lord knows, I've had enough stumbling blocks along the way and faced much adversity. I declare I wish a dream killer could just walk a mile in my shoes. Instead of hating on me, they would be praying for me!
9. Creative work in a studio or home environment, or interaction with a live audience? Which of these two options excites you most, and why?
EBONY MOORE: Music excites me no matter what environment I'm in. I can be creating in the studio, writing new tunes with my keyboard at home, busking, performing karaoke night, singing in church, or jamming to any Lenny Kravitz song and pretend it's a duet. Music is my fun! 
10. Do you think is it important for fans of your music to understand the real story and message driving each of your songs, or do you think everyone should be free to interpret your songs in their own personal way?
EBONY MOORE: I'm just praying that more listeners will give my music a chance. These songs are from my heart, and hopefully they'll move others in some way.
KEEP IN TOUCH:
FACEBOOK | INSTAGRAM | TWITTER | SPOTIFY | BANDCAMP | WEBSITE | YOUTUBE
Photo credits: Lonnie Barker, Tequila Sunrise Musi