The new album "Bloody Oceans" by El Kintano y la Venerea, which was recorded on the Spanish Asturian coast and mixed, produced, and mastered at Montreal Studios by producer Hans Kruger, was just released in March 2023. The artist would like to receive our comments and that everyone would help him to share his music with the world. Check out the exclusive interview below: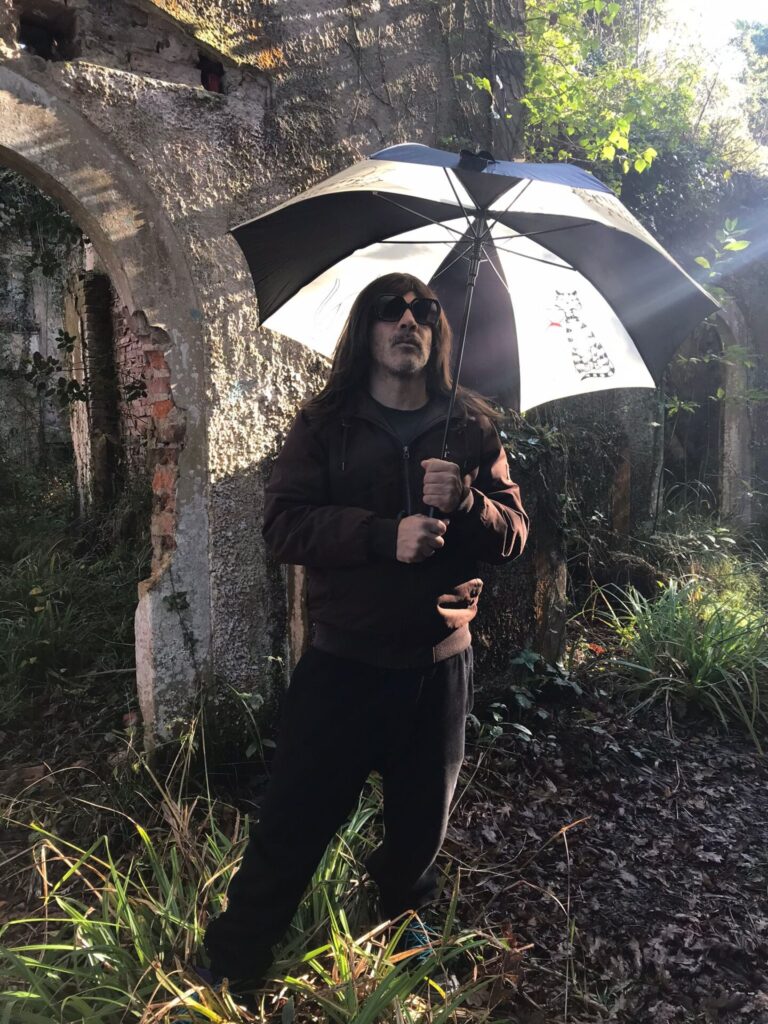 1. Can you tell us a bit about where you come from and how it all got started?
EL KINTANO Y LA VENEREA: El Kintano y la Venerea is a solo project created by Polo (multi-instrumentalist and vocalist of the project) in the winter of 2010 in Madrid, Spain. In the first years of the project (2010-2015) he recorded several demos and an EP ("Situaciones Perversas") that was never released (remastered and released in 2022 with the previous sound of El Kintano y la Venerea). El Kintano y la Venerea toured live throughout the Spanish national territory, until in 2015, Polo's professional drummer had to leave the project parked due to his musical commitments with other projects.
2. Did you have any formal training or are you self-taught?
EL KINTANO Y LA VENEREA:At school I began to play the Spanish guitar in a self-taught way at the age of 13, later I studied percussion at the conservatory and as everything was focused on the classic I began to study drums with several teachers in my hometown Zaragoza and later in Madrid.
3. Could you describe your creative processes? How do usually start, and go about shaping ideas into a completed song? Do you usually start with a tune, a beat, or a narrative in your head? And do you collaborate with others in this process?
EL KINTANO Y LA VENEREA:It depends on the moment, I don't have a habitual pattern, sometimes I come up with a melody in my head and I record it on my mobile device and from there I create the rest of the song, sometimes I create a bass line or I write a lyric and put all the instrumentation to it, I create everything from scratch from the drums to the vocals, sometimes other musicians collaborate in some of my songs, but the structure is always already created and they work on the song in guitar arrangements for example.
4. For most artists, originality is first preceded by a phase of learning and, often, emulating others. What was this like for you? How would you describe your own development as an artist and music maker, and the transition towards your own style, which is known as ROCK?
EL KINTANO Y LA VENEREA:In my case I don't usually emulate anyone, I know other artists who do create a song based on another artist or song they have heard, In Zaragoza I played drums in several Pop-Rock bands and when I moved to Madrid I played in many other bands, although I have always created my own songs and for one reason or another I had not done it professionally until now.
5. With social media having a heavy impact on our lives and the music business in general, how do you handle criticism, haters, and/or naysayers in general? Is it something you pay attention to, or simply ignore?
EL KINTANO Y LA VENEREA:The truth is that before it bothered me more when someone criticized me as a hater, now it doesn't bother me so much. We have to understand as artists or content creators that not everyone can like our style of music and we should really focus on our audience that loves our music and keep looking for true fans.
6. What has been the most difficult thing you've had to endure in your life or music career so far?
EL KINTANO Y LA VENEREA:There are many difficult things in this industry, but I think the hardest thing is the struggle with the concert halls and events, as I believe that we are not valued for the work we do properly.
7. What's your view on the role and function of music as political, cultural, spiritual, and/or social vehicles – and do you try and affront any of these themes in your work, or are you purely interested in music as an expression of technical artistry, personal narrative, and entertainment?
EL KINTANO Y LA VENEREA:
In my songs I do not usually talk about politics, it is not a subject of my liking, in the lyrics although I can talk about controversial things I am not explicit, I like to leave it in the hands of the listener and draw their own conclusions of what each song speaks.
8. Who were your first and strongest musical influences and why the name 'EL KINTANO Y LA VENEREA'?
EL KINTANO Y LA VENEREA:
The influences of El Kintano y la Venerea, although the music that comes out of me I wouldn't know exactly how to classify it in any genre, come from Black Sabbath, Joy Division, Judas Priest, Guns N' Roses, Jane's Addiction, Soundgarden, Temple Of The Dog and Nirvana, although it also drinks from melodic influences such as The Smiths or The Stones Roses. But what really made me want to dedicate myself to music was when I listened to Appetite For Destruction by Guns & Roses, that blew my mind.
9. On the contrary, what would you consider a successful, proud or significant point in your life or music career so far?
EL KINTANO Y LA VENEREA:I think the release of my latest album Oceanos Sangrientos and working with Producer Hans Kruger in the creation of the sound, is one of the most professional moments I've had in my own music.
10. Creative work in a studio or home environment, or interaction with a live audience? Which of these two options excites you most, and why?
EL KINTANO Y LA VENEREA:Difficult question because I like both, when we play live and you see the audience going crazy with the songs is an indescribable sensation, I also enjoy the studio a lot, I don't usually have that pressure of live, they are different things but I love both,
11. Do you think is it important for fans of your music to understand the real story and message driving each of your songs, or do you think everyone should be free to interpret your songs in their own personal way?
EL KINTANO Y LA VENEREA: I think that everyone should be free to understand and draw their own conclusions, my true messages in the songs are usually quite hidden, on some occasion I have been asked in this song, are you talking about this, right? I answer them, you were right, I was talking about this specific topic.
KEEP IN TOUCH:
FACEBOOK | INSTAGRAM | TWITTER | SPOTIFY | WEBSITE | YOUTUBE