Glasgow, Scotland-based Empty Machines are a two-piece band that Thomas Crawford started as a solo instrumental project in his home studio. They became known as Empty Machines after hiring Jodie Helena as their vocalist. The band takes a do-it-yourself approach to their creative process, writing, recording, and mixing every song in their home studio, giving them total creative control over their sound. The music of Empty Machines combines elements of the alternative, electronic, and ambient genres to create an immersive and cinematic wall of sound. On June 30, the band's debut single, Luna, will be made available. It will give listeners a taste of their distinctive sound and a preview of what this duo will become. Check out the exclusive interview below: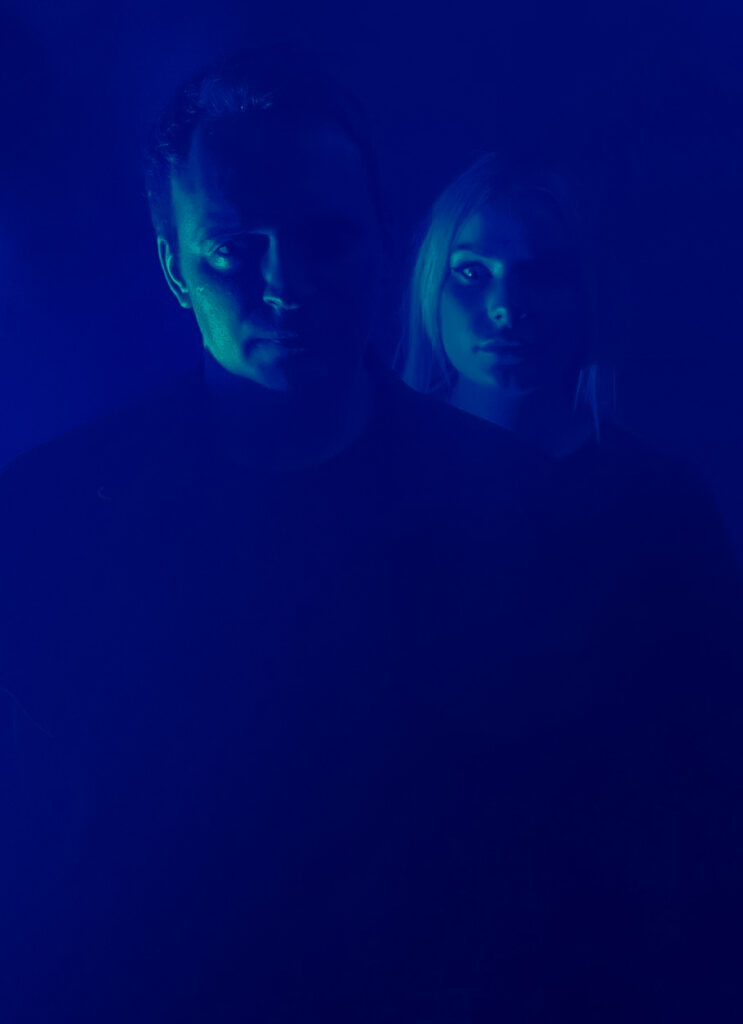 1. Can you tell us a bit about where you come from and how it all got started?
EMPTY MACHINES: We are a new band from Glasgow, Scotland. (Thomas) It started off with me just making instrumental tracks for myself during covid. I hadn't really played music for quite some time. I wasn't even initially intending on releasing anything but after I had six songs together, I felt they had potential and contacted Jodie to see if she'd be interested in putting some vocals down on them. (Jodie) joining Empty Machines was a bit of an accident! I had met Thomas years ago when he was doing live sound. At the time I was gigging a lot around Glasgow playing my own stuff. After Covid, gigging took a back seat for me, and I'd only sing and play guitar on the rare occasion at home. Thomas then got in touch before Christmas, last year, to ask me if I'd consider singing on our debut single 'Luna'. At the time his plan was to get different vocalists for each track, and recording a track was great for me because it got me motivated to get back into music again. However, it ended up working so well that we decided to make the partnership permanent, with me providing vocals on all the tracks.
2. Did you have any formal training or are you self-taught?
EMPTY MACHINES: (Thomas) I haven't had any formal training musically, but I studied commercial sound production. This has provided us with the flexibility of recording when we want as well as the time we need to experiment. (Jodie) I'm also self-taught in terms of vocals, although my dad's friend taught me guitar growing up. He's a phenomenal guitarist but he doesn't read music, so I learned to play by ear. I also play a bit of piano here and there, but this is also self-taught and played by ear – I just find sight-reading music too difficult! I haven't played any instruments in Empty Machines yet, though.
3. Who were your first and strongest musical influences and why the name 'EMPTY MACHINES'?
EMPTY MACHINES: (Thomas) There have been many musical influences throughout my life, but I reckon Unknown Pleasures by Joy Division was the first time I got obsessed with an album. Joy division will always have an impact on my musical style. (Thomas) I wanted a name that I felt fitted the vibe & sound of the music as well as being quite fitting for the times we are living in. There is a lot of electronic elements within our music and a lot of references to our social, moral, and political situation we are in currently within our lyrics. With the progression of AI and the ethical and societal implications of this. The way social media and technology is ingrained within every fabric of our daily lives. I feel 'Empty Machines' is quite fitting. It's just an exaggerated expression of how I personally feel what modern society is.
4. With social media having a heavy impact on our lives and the music business in general, how do you handle criticism, haters, and/or naysayers in general? Is it something you pay attention to, or simply ignore?
EMPTY MACHINES: (Jodie) Luckily, we haven't experienced any haters so far! However, I feel like everyone is entitled to their opinion and are entitled to express that opinion. It is obviously nicer when people are respectful and give you constructive criticism, but you can't win them all! (Thomas) It doesn't bother me at all. We are making music we like, and we want to hear. If others don't like it, then they don't like it. Music is polarizing. There is a lot of music out there that I don't like but like Jodie said, it's nice to know people like it or give constructive criticism. We've been quite lucky with the release of Luna. We've been getting loads of good feedback on it.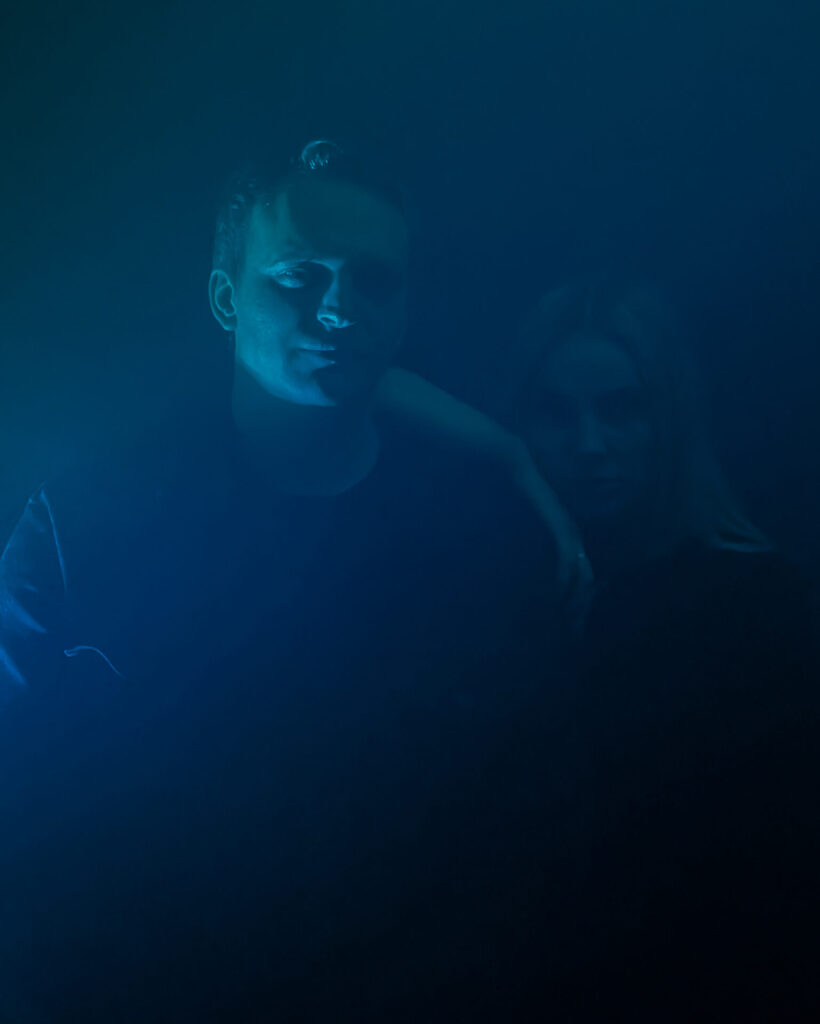 5. Do you feel that your music is giving you back just as much fulfillment as the amount of work you are putting into it or are you expecting something more, or different in the future?
EMPTY MACHINES:
(Thomas) So far, Luna has far exceeded my expectations. As we hadn't played any live shows, we didn't have an online presence and Luna was our first release. I didn't think anything would happen with it, but we've been getting great feedback on the track so far, and we got national radio play on the BBC Introducing show on BBC Radio 1. I wasn't expecting any of that at all. Hopefully we can continue this with our second single.
6. What do you feel are the key elements in your music that should resonate with listeners, and how would you personally describe your sound?
EMPTY MACHINES:
(Thomas) I couldn't say what I think would resonate for others, but what I personally like about what we are doing sonically, is that the songs tend to evolve and change throughout, rather than having a standard structure. It still feels organic to me. I couldn't say whether others will like it or not. I feel we have a 'sound', which some people might like.
7. For most artists, originality is first preceded by a phase of learning and, often, emulating others. What was this like for you? How would you describe your own development as an artist and music maker, and the transition towards your own style, which is known as ROCK?
EMPTY MACHINES: (Thomas) You're always going to be influenced by others, but the writing process changed for me when starting this project. I never start a song with the guitar, which was what I had always done before this. I now start with a synth, bass, or drums. This has allowed me to look at the music differently and allows me to be more creative. Guitar is the last thing that's recorded now. I like using a lot of effects pedals when recording guitar so feel it's easy to layer this on top.
8. What's your view on the role and function of music as political, cultural, spiritual, and/or social vehicles – and do you try and affront any of these themes in your work, or are you purely interested in music as an expression of technical artistry, personal narrative, and entertainment?
EMPTY MACHINES: (Thomas) I would say music hits all these points, although I don't think music should preach any political views and prefer music to be ambiguous so that others can make it their own. I like there to be room for interpretation. (Jodie) Whilst the whole purpose of Empty Machines is ambiguity and interpretation, I think music has, and has always had, a critical role as a political, cultural, and social vehicle. Personally, I'm different from Thomas in that I far prefer writers who incorporate political statements within their music and who, in many ways, are leaders of political movements and ideologies. I feel that music can be a power for social and cultural change because it can incorporate complex political issues and their impacts into a three-minute catchy song which captures a significant moment in time, whether that be Jimi Hendrix with 'All Along the Watchtower', or Pink with 'Dear Mr President'. Inevitably, music with political and social ideologies also drives cultural change, whether that be fashion, interests, attitudes, etc. For me, that's what makes music such an integral part of society.
9. Could you describe your creative processes? How do usually start, and go about shaping ideas into a completed song? Do you usually start with a tune, a beat, or a narrative in your head? And do you collaborate with others in this process?
EMPTY MACHINES: (Thomas) Musically, I now start with a drumbeat, synth, or bass but sometimes I will think of a concept which would influence how I would want the song to be structured sonically, to help convey a mood. That's why I am heavily influenced my film soundtracks. They can convey suspense and emotion with no words. We have a couple of songs which will be coming out next year which will expand on the instrumentation we have been implementing up until this point. We have enlisted the help of other musicians to play strings, Piano, and a Persian Daf-drum. I enjoy collaborating with others, so will continue to work with other musicians as we progress. (Jodie) Musically, my creative process is different in Empty Machines than it is to my own song writing because, so far, my role is to provide the vocals once the music has been recorded. However, once we collaborate more in the writing of the songs, my process will be to determine which melody and syllables would fit with Thomas's music, and then write lyrics which reflect the music and mood, and which are also personal to me.
10. Creative work in a studio or home environment, or interaction with a live audience? Which of these two options excites you most, and why?
EMPTY MACHINES: (Thomas) Right now, as its only Jodie and I, playing live isn't an option just now. It's something I would be interested in, if we gain a fan base and seems like it would be a viable option. There would be a lot of work involved in getting that off the ground as we'd need to bring others in and rehearse the songs. Therefore, at the moment, I am most excited about recording and releasing music, while hopefully growing an online fanbase organically over time. Playing live, will be something we can consider down the line. (Jodie) The same as what Thomas said – although I would love to play live again. It's been a long time since I last played live as it was well before Covid.
11. Do you think is it important for fans of your music to understand the real story and message driving each of your songs, or do you think everyone should be free to interpret your songs in their own personal way?
EMPTY MACHINES: (Thomas) I don't think it matters at all. People should be entitled to interpret music in their own way and make it their own.
KEEP IN TOUCH:
FACEBOOK | INSTAGRAM | TWITTER | WEBSITE | YOUTUBE