Jeremy Engel has a special way of touching listeners' hearts through his entrancing voice and intimate storytelling. The French singer/songwriter, who now calls Dublin home, draws inspiration from artists like Leonard Cohen and Rory Gallagher to write songs that are incredibly evocative. Jeremy has established himself as the exceptional musician capable of expertly evoking listeners' emotions through fluid guitar playing and daring soundscapes.
By day, Jeremy works as a conference interpreter for the UN and is exposed to cultures from all over the world, but deep down, he feels a calling to Ireland.
His most recent song, Tell You Ma', demonstrates this love of culture. It is a passionate song that draws listeners in with its hooks and buyout riffs. Tell You Ma' is a rallying cry for all who long for a true home, alternating between richly woven guitar-heavy choruses and stripped-back verses that soar with Engel's raspy rock vocals.
The new single, which was recorded at Dublin's Windmill Lane Recording Studios, combines a rock and roll environment with an open, sensitive tone. Tell You Ma' radiates feelings of escape and inspires hope in its viewers. While highlighting its Irish heritage (even featuring Dublin landmark The Customs House on its cover! ), Tell You Ma' invites listeners to think about what makes a place their home. Check out the exclusive interview below:
1. Can you tell us a bit about where you come from and how you got started?
JEREMY ENGEL: First of all, let me thank Illustrate Magazine for the opportunity to spend some time with your readers.
I am originally from Normandy, France. I grew up there and then I got to live in a few different countries.
I can't really explain how I got started since I still have the feeling I haven't got started yet… But let's say I have started to release songs fairly recently after I realized I'd go crazy if I kept all these songs captive in my head.    
2. Did you have any formal training or are you self-taught?
JEREMY ENGEL: I never had any proper musical training, in the academic sense of the term but I had the chance to cross path with brilliant musicians who taught me a few tricks.
3. Who were your first and strongest musical influences and why the name 'JEREMY ENGEL'?
JEREMY ENGEL: I got my first influences from the vinyl we had at home, it was Neil Young, Leonard Cohen and the rock bands from the 60's and 70's.
Why the name Jeremy Engel? Just because it's my name and as Oscar Wilde rightly said: "Be yourself; everyone else is already taken".
4. What do you feel are the key elements in your music that should resonate with listeners, and how would you personally describe your sound?
JEREMY ENGEL: You can never predict what will or will not resonate with listeners, so I try to make music that resonates with me, but I believe that my sound is organic and imperfect, and it therefore refers to what we are, imperfect beings who try to approach beauty.
6. What's your view on the role and function of music as political, cultural, spiritual, and/or social vehicles – and do you try and affront any of these themes in your work, or are you purely interested in music as an expression of technical artistry, personal narrative and entertainment?
JEREMY ENGEL: Music obviously has a political, cultural or spiritual significance but it is dangerous to use it this way. The influence that a music could have on the society should always be a consequence and never an intention. You make a song because you have something to say, and after you release it, the song begins its own life and can resonate with people or become the symbol of a cause, just like it happened with Sixto Rodriguez in South Africa. Making a song is a bit like making a child, you give him all you got but you can't give him a mission to fulfill, and in the end he will do great things or become a junkie.
7. Do you feel that your music is giving you back just as much fulfilment as the amount of work you are putting into it, or are you expecting something more, or different in the future?
JEREMY ENGEL: The fulfilment lies in the work you put into it.
8. Could you describe your creative processes? How do usually start, and go about shaping ideas into a completed song? Do you usually start with a tune, a beat, or a narrative in your head? And do you collaborate with others in this process?
JEREMY ENGEL: I don't collaborate with others in terms of songwriting, I like when there is verticality in the creative process, but then I do collaborate with others for the arrangements. Maybe it will change in the future, but so far I've never written a song with anyone else.
Maybe it's because my creative process is too elusive to bear fruits when used in a collaborative process, or maybe it's just in my head (sounds like a lot of bullshit just to say I don't know anything about my creative process).
9. What has been the most difficult thing you've had to endure in your life or music career so far?
JEREMY ENGEL: I had a flat tire once.
10. On the contrary, what would you consider a successful, proud or significant point in your life or music career so far?
JEREMY ENGEL: It sounds cliche but I would say when people relate to your music and to your story, because in the end everything we do is to be understood by others, even if we sometimes have fun muddying the waters.
(any pun in reference to a great bluesman is totally coincidental)
Thanks for your time readers of Illustrate Magazine!
KEEP IN TOUCH:
FACEBOOK | INSTAGRAM | SPOTIFY | WEBSITE | YOUTUBE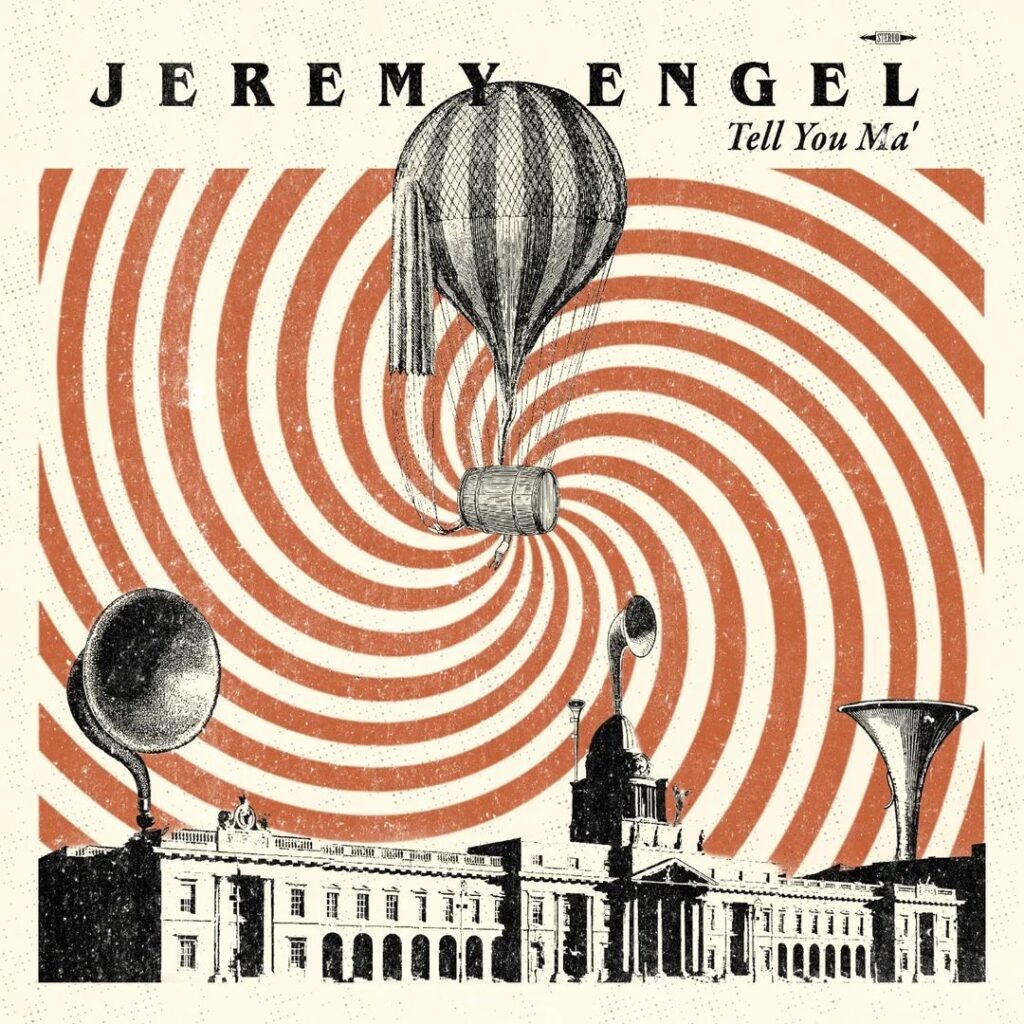 Photo credits: Jerome Morin