Jolene Khor journey to becoming a composer is depicted in the song Journey, which is very personal to her. It is uplifting and captures the joys of her musical education, from her beginnings as a pianist to her gradual transition into composition to her current position as a composer for movies, cartoons, and video games. She enjoys sharing her experiences with others, especially those who aspire to be musicians and composers. She does this in the hopes of motivating them to keep pursuing their goals and showcasing their musical talents to the world. Check out the exclusive interview below: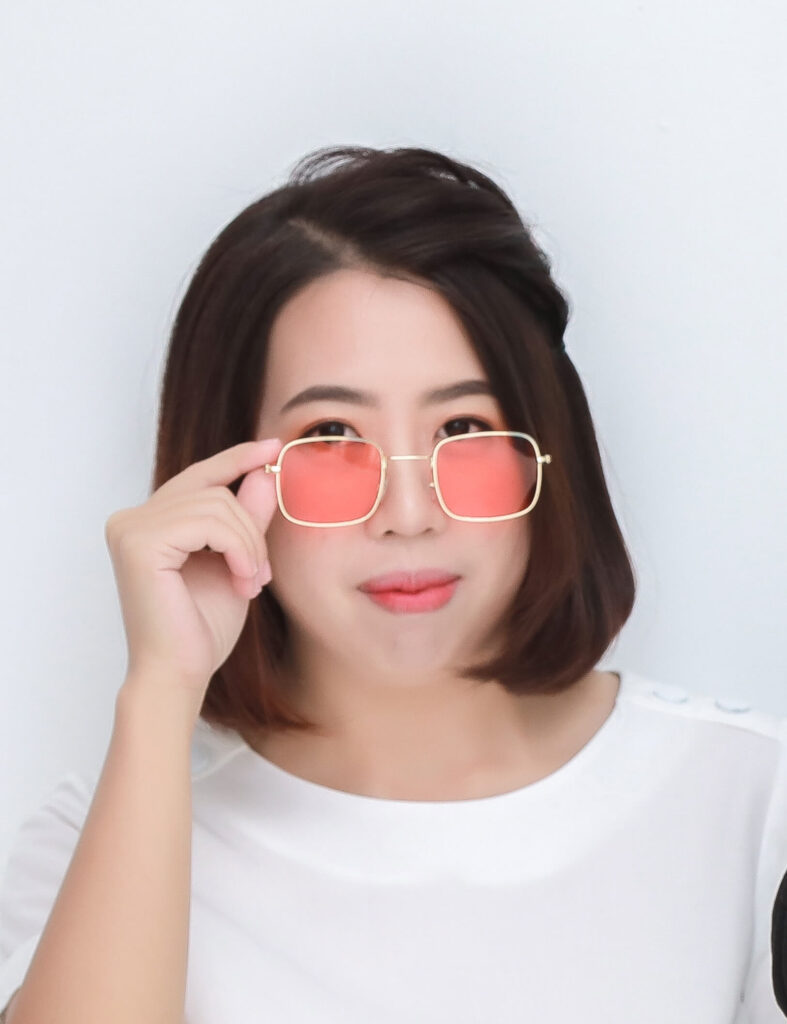 1. Can you tell us a bit about where you come from and how it all got started?
JOLENE KHOR: My name is Jolene Khor and I am a composer for films, animation, and video games from Malaysia. I am currently based in London, teaching music composition, piano, jazz and music theory while actively composing for the video games, "The Gods Fabled Soil Frontier" and "Towers"; soundtracks for the tabletop games by Emberwind, and Highrollers DND series.
2. Did you have any formal training or are you self-taught?
JOLENE KHOR: I did, I began my piano lessons at the age of 3, started learning how to compose at the age of 10. It is my love of video games, films and anime, along with music, that inspired me to study Composition for Screen, which led to her receiving a Bachelor's Degree in 2021 from Fu Jen Catholic University, Taiwan, and a Master's Degree in Composition for Screen in 2022 from the Royal College of Music in London.
3. Who were your first and strongest musical influences?
JOLENE KHOR: I would say Joe Hisaishi, Koji Kondo, John Williams and John Powell are my strongest musical influences. I grew up watching lots of anime, Studio Ghibli, and cartoons; as well as playing video games like Pokemon and Legend of Zelda.
4. What do you feel are the key elements in your music that should resonate with listeners, and how would you personally describe your sound?
JOLENE KHOR: I think the key elements in my music is the thematic melody of the piece. I have a knack for creating memorable themes that sounds whimsical, and I enjoy writing my music with this element.
5. What's your view on the role and function of music as political, cultural, spiritual, and/or social vehicles – and do you try and affront any of these themes in your work, or are you purely interested in music as an expression of technical artistry, personal narrative, and entertainment?
JOLENE KHOR:
I view music as a way to convey a certain concept, narrative, or ideas to one another. It is a powerful tool that can bring people together. As a composer for media, I believe that music is very important in the storytelling of a film, animation and video game as it can set the mood needed in a scene. Using a piece of music that does not work with the narrative can really spoil the whole experience of the audience, but composing music that really fits the emotions or setting of the story will create a memorable one.
6. Do you feel that your music is giving you back just as much fulfillment as the amount of work you are putting into it or are you expecting something more, or different in the future?
JOLENE KHOR:
I feel that the effort I put into my music and career has begun to show results. I have been asked to work on a few films, games as well as animations this year, and I am really excited to work on them. I hope to compose more music in the future and expand my portfolio even more.
7. Could you describe your creative processes? How do usually start, and go about shaping ideas into a completed song? Do you usually start with a tune, a beat, or a narrative in your head? And do you collaborate with others in this process?
JOLENE KHOR:
This is how I usually start the composition process if I am working on films or games. I start with a spotting session alongside the director where I will discuss the scripts, ideas and references. I will follow up with some improvisation on the piano until I find a convenient theme to work on, which I will then expand further and orchestrate as needed. For a recording session, I prep the score with a notation software, going through it to make sure every detail is correct before sending it off. Cue sheets will be made so that the recording process can be carried out smoothly. I like to conduct my own session if possible. After the recording, I will go through all the takes and pick the suitable ones to mix. I mix the music and send it to the director for review. If I were to compose a song or an instrumental piece, I usually think about the melody and what sort of harmonies can help create the setting I want in the music. All the other parts of the music such as texture and orchestration will slowly manifest themselves in my head and the ideas flow out into my score. I had a wonderful collaboration with Robert V. Lampkin in 2022, where we composed a Studio Ghibli inspired piece called "Hinode" which is available on major streaming platforms, and we also have a video recording of the recording session by Budapest Scoring Orchestra on our Youtube channels.
8. On the contrary, what would you consider a successful, proud or significant point in your life or music career so far?
JOLENE KHOR:
I think my successful point in my life so far  is to be able to work on video game and tabletop game music. I was really happy to be able to work on 2 indie games, The Gods Fabled Soil Frontier, and Towers; as well as writing soundtracks for the Emberwind DnD game by Nomnivores Games and HighRoller DnD Series. I feel that these opportunities are a big step-up of my career and I am truly thankful for the chance to write music for these games.
9. Creative work in a studio or home environment, or interaction with a live audience? Which of these two options excites you most, and why?
JOLENE KHOR: I like working in a studio compared to performing live in front of an audience. I do enjoy playing the piano and jamming with musicians in front of people, and I love the interaction, but I often become mentally tired as I am an introverted person. I love being in the comfort of my home studio, where I can play my favourite video games after composing the whole day.
10. Do you think is it important for fans of your music to understand the real story and message driving each of your songs, or do you think everyone should be free to interpret your songs in their own personal way?
JOLENE KHOR: I believe providing the message and real story of my music is really important so that the listeners can understand my intentions while listening, but I am really open to hear everyone's interpretations. It is really cool to discuss about the listeners' different concepts or ideas towards my music, which I think will provide me with perspectives that I have never thought of, and I be able to learn something from that experience too.
KEEP IN TOUCH:
FACEBOOK | INSTAGRAM | SPOTIFY | WEBSITE | YOUTUBE