"I am like the River." The name Kai Mayu is derived from the ancient Quechua tongue, which is used in the Andean highlands where Kai Mayu's father was born. He started traveling the world at a very young age because he was a German diplomat's son. Peru, Columbia, Costa Rica, and Egypt all left an impression on the young musician, and after completing his high school education in Cairo in 2015, he made the decision to return to his native Berlin to begin his musical studies. Life is not a linear process. It might be a tranquil creek meandering through a quiet forest one moment and a raging stream plunging into a massive waterfall the next. It can change at any time. I make an effort to convey that in my songs. The half-Peruvian musician uses the meaning of his name in his music and combines the sounds of different genres to transport his audience on a journey within.
The most recent project by Berlin-based artists Kai Mayu and Cellxy is titled "Dame Más Amor." It's the second bilingual song by Kai Mayu, and Cellxy's production really brings it to life. A seamless fusion of contemporary Pop and Latin music. Check out his latest single "Dame Más Amor" and the exclusive interview below: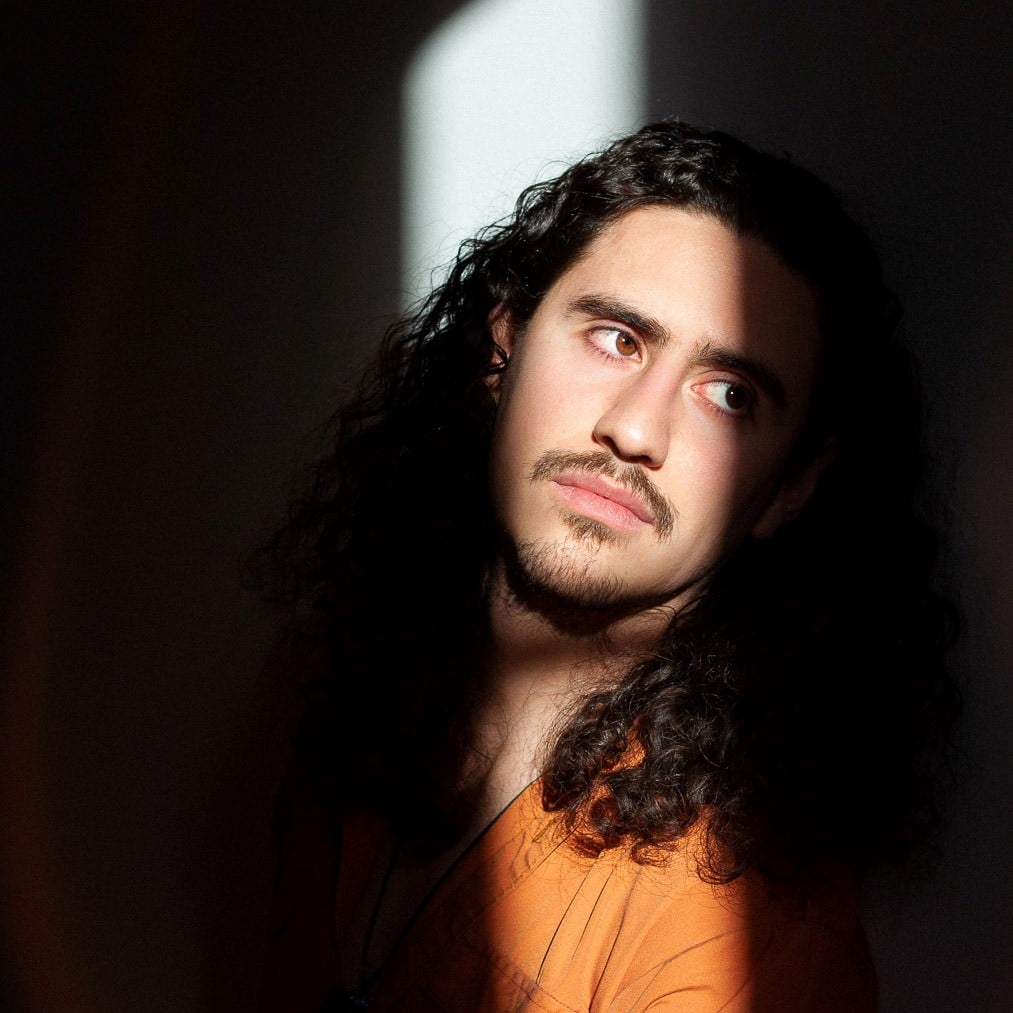 1. Can you tell us a bit about where you come from and how you got started?
KAI MAYU: I am a Berlin based singer-songwriter and guitarist, but I was born in Peru. I lived in various countries around the world due to my parents jobs and started playing guitar in Egypt in 2012.
2. Did you have any formal training or are you self-taught?
KAI MAYU: I started out by myself on the guitar. After high school I studied Popular Music in Berlin and am now doing my Master in Popular Music Practice
3. Who were your first and strongest musical influences and why the name 'KAI MAYU'?
KAI MAYU: A lot of my early influences are rock acts like Audioslave, Linkin Park and Santana. Today some of my strongest musical influences are artists like John Mayer, Majid Jordan, Chet faker, Jordan Rakei and lately also Bad Bunny.
Kai Mayu is my actual name and originates from the ancient language of Quechua, which my father speaks, and means as much as ´I am like the river`.
4. What do you feel are the key elements in your music that should resonate with listeners, and how would you personally describe your sound?
KAI MAYU: A key element of my music is the guitar for sure, since I mainly write my songs on the guitar. Lyric-wise I´d say that it always revolves a lot around love in all its shapes, coupled with topics like self-reflection and self-discovery.
6. What's your view on the role and function of music as political, cultural, spiritual, and/or social vehicles – and do you try and affront any of these themes in your work, or are you purely interested in music as an expression of technical artistry, personal narrative and entertainment?
KAI MAYU:
When I'm in the process of writing a song it's definitely more about the personal narrative and telling a story people can connect with. But on the other hand I of course hope that my music somehow benefits cultural, spiritual and political areas, even if it's not the main goal. I want to create music people can identify with and dive into and through that it hopefully benefits their personal journey.
7. Do you feel that your music is giving you back just as much fulfilment as the amount of work you are putting into it, or are you expecting something more, or different in the future?
KAI MAYU:
I definitely wish I would get more out of it, since I hope to live from just creating and making music one day. Although it's a tough industry, especially for indie artists. But in terms of musical fulfilment I am definitely glad I can pursue this path and have an amazing network of people around me.
8. Could you describe your creative processes? How do usually start, and go about shaping ideas into a completed song? Do you usually start with a tune, a beat, or a narrative in your head? And do you collaborate with others in this process?
KAI MAYU:
A lot of times it starts with some chords on the guitar. I rarely start with a vocal melody. But sometimes I also try to start on different instruments like keys and bass to trigger my creativity. When I write songs for my solo project I usually do it by myself. But apart from my own music writing as the Artist Kai Mayu I love to write with and for other artists as well.
9. What has been the most difficult thing you've had to endure in your life or music career so far?
KAI MAYU: Probably struggling with believing in myself. Especially during the lockdowns it was really hard to not lose focus and to keep myself motivated.
Also finding a good work-life balance is something I'm constantly struggling with, since this directly affects my creativity.
10. On the contrary, what would you consider a successful, proud or significant point in your life or music career so far?
KAI MAYU: I remember being very proud of myself after receiving my bachelor's degree, even if this is not directly associated to my creative work as an artist. Other than that I am glad to see how the quality of my music is increasing over time. It feels very rewarding after doing music for such a long time and gives me hope for my future releases.
KEEP IN TOUCH:
FACEBOOK | INSTAGRAM | SPOTIFY | YOUTUBE
Photo credits: Mara Mutz