Lost Wolves is a melodic dubstep DJ/producer who specializes in EDM. His music is expressive and melodious, and it has an energetic and captivating quality to it.
Daniel Nguyen is his real name, and he lives in Orange County, California. He was trained on piano, violin, and flute as a child. Learning melodic instruments deepened his musical connection, and he went on to become a self-taught guitarist.
Excited by EDM and giants such as Kaskade & Skrillex, Daniel absorbed himself in the rave scene. Observing live sets from DJs such as Alesso, San Holo, and Porter Robinson, his passion for electronic music amplified, spurring him on to develop music production skills which he gained at "Icon Collective College of Music" in Burbank, CA. In 2020, he released a remix for GhostDragon, Caslow, Red Comet, and Alina Renea. The following year, with the stage name "Lost Wolves" he released his debut EP, "Underneath the Waves", the euphonic 5-track EP narrates a story of heartbreak. Materializing as an innovative producer, his music gained traction, and Lost Wolves has opened for various artists such as Mitis, Crystal Skies, AU5, and William Black. Steadily climbing, the DJ/Producer has performed at prominent venues, namely, the Hollywood Palladium, Time Nightclub & Catch One, to name a few; he has also appeared at Dreamworld festival. An arising producer/DJ, Lost Wolves aims to spread light with his music, motivating his "wolf-pack" fanbase that anything is possible. Check out the exclusive interview: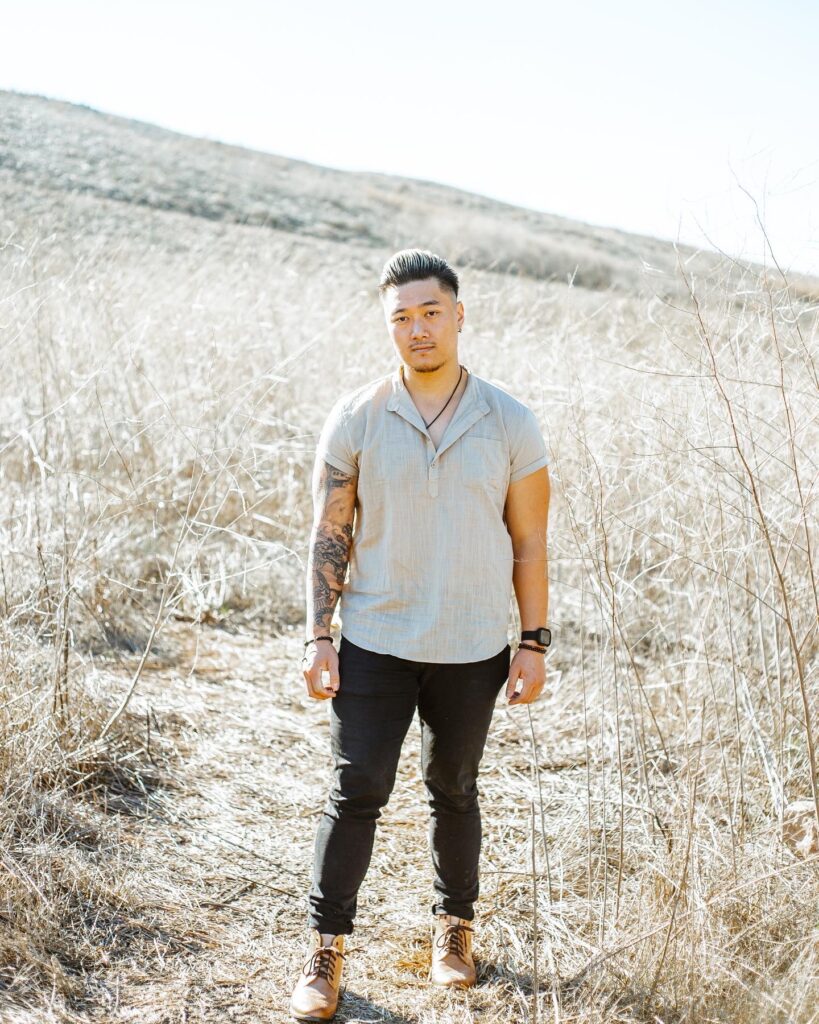 1. Can you tell us a bit about where you come from and how you got started?
Lost Wolves: My name is Daniel and I go by Lost Wolves. I'm a melodic bass producer from Westminster, CA. I fell in love with electronic music back in 2010 listening to Kaskade & Deadmau5 with my cousins, but never really went to my first festival until 2016. That was when I realized that I wanted to pursue music. I've always had that idea in the back of my mind cause I grew up playing instruments (guitar/piano/violin), but coming from an Asian family, I was told that having a music career wasn't sustainable. I kind of just followed my heart and took the leap to pursue music as a career.
2. Did you have any formal training or are you self-taught?
Lost Wolves: From 2017-2019, I was learning how to produce on FL Studio and Ableton through YouTube tutorials. Just trying to learn the basics of the DAWs, and learning how to create electronic music. Once I felt like I couldn't learn anymore through YouTube, I started searching for music production schools. Luckily, I came across an ad on YouTube about Icon Collective, a music production school in Burbank, CA. A bunch of my favorite artists attended there (NGHTMRE, Slander, Kayzo, Yultron, Yetep, & William Black) and I knew I had to go to that school. Honestly, attending Icon Collective was the best decision I've ever made. I've learned so much at the school from the classes, to the mentor sessions, and from my peers. It was such an amazing year, and I do not regret going one bit.
3. Who were your first and strongest musical influences and why the name 'Lost Wolves'? 
Lost Wolves: My first and strongest musical influences would have to be Seven Lions, but I also take inspiration from Porter Robinson, Illenium, Crystal Skies, Au5, Jason Ross, and Last Heroes. I chose the name 'Lost Wolves,' because I really love wolves, and how family-oriented they are. I'm also family-oriented, and I want my fans to know that when they come to my shows in the future, we're one big family or wolf pack.
4. What do you feel are the key elements in your music that should resonate with listeners, and how would you personally describe your sound?
Lost Wolves: I feel like a key element in my music is that I like to create emotional relatable music. The songs that I really enjoy are the ones that really resonate with me and just how I'm feeling at that certain moment that I'm listening to it. I would personally describe my sound as very euphoric.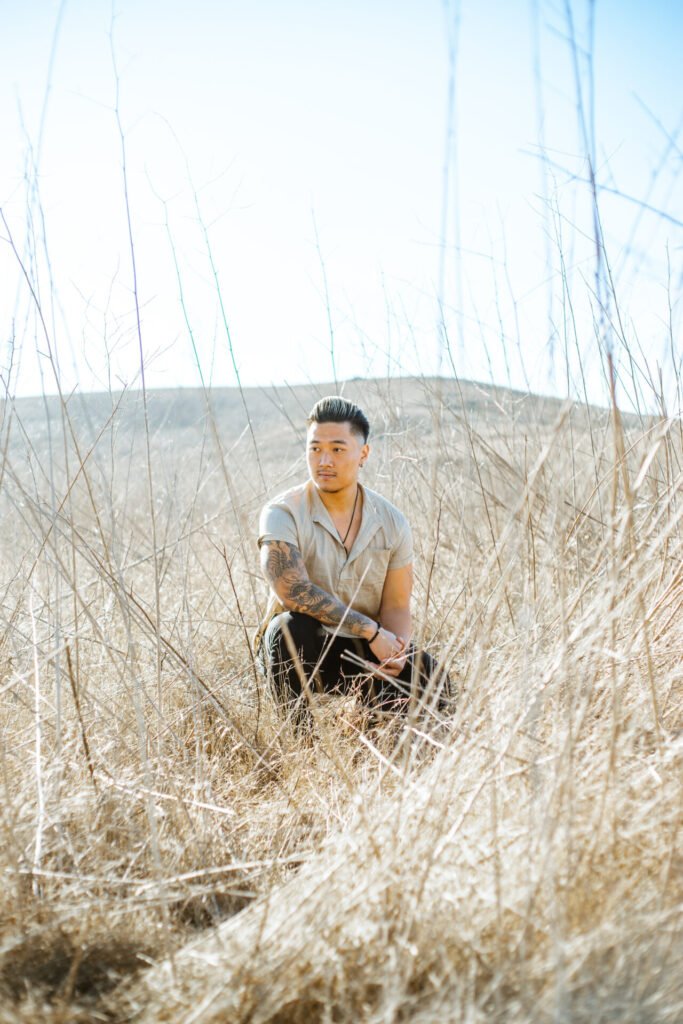 6. What's your view on the role and function of music as political, cultural, spiritual, and/or social vehicles – and do you try and affront any of these themes in your work, or are you purely interested in music as an expression of technical artistry, personal narrative and entertainment?
Lost Wolves: Personally for me, I don't really show my emotions too much so the only way for me to express myself is through creating music. These songs that I make are like my personal diary entries. I hope to keep creating music so my listeners and fans can relate to them as well. 
7. Do you feel that your music is giving you back just as much fulfillment as the amount of work you are putting into it, or are you expecting something more, or different in the future?
Lost Wolves: As of lately, my music has given me so much more than I expected. I'm only two years out of Icon Collective, and the things that I've been able to achieve so far have been beyond my expectations. I remember in my final day of class, we were asked what we would be doing 5 years from now, and I said I would play my first ever show as Lost Wolves. I played my first show as Lost Wolves a year later. I released my debut EP, "Underneath the Waves," a year later. So much has happened in the two years since I started my Lost Wolves project and I'm very happy with the accomplishments. 
8. Could you describe your creative processes? How do usually start, and go about shaping ideas into a completed song? Do you usually start with a tune, a beat, or a narrative in your head? And do you collaborate with others in this process?
Lost Wolves: When I start on a new project, I usually just jam on my guitar for about an hour or so, just finding cool chord progressions and melodies. Then I would record it in and then record some piano in. Once I get a nice demo going, I listen through it and see what kind of narrative I want to go depending on the emotions I get from listening to the demo. 
9. What has been the most difficult thing you've had to endure in your life or music career so far?
Lost Wolves: Definitely imposter syndrome. I feel like every artist goes through that. There are days when I feel like I don't belong in the industry, and days when I feel like I'm making the best music ever. Another thing that I did struggle with in the past was finding my sound. 
10. On the contrary, what would you consider a successful, proud or significant point in your life or music career so far? 
Lost Wolves: The proudest point in my life as a music producer was opening for MitiS at the Hollywood Palladium. It has been my dream to play there someday and I got to experience that back in September of 2021. The amount of people that showed up to an OPENING set was crazy. Probably my biggest crowd yet. Very grateful to share that experience with my parents too. That was the day that they realized that I can be a musician and succeed. 
KEEP IN TOUCH: