From singing, editing, recording, producing, and writing, Niesha Love is arriving from Atlanta, flourishing and making herself known in the music industry. Her melodious voice and production will blaze a new path for the future of music. Niesha Love recently released her official music video for her single, Hooked. Hooked is just the beginning of the rollercoaster of emotions you will feel while listening to her latest EP, N LOVE. Stay connected, and follow Niesha Love on Instagram, Facebook, Youtube, Spotify, Apple Music, and NieshaLove.com. Join the movement and become a part of #TeamLove. Check out the exclusive interview below: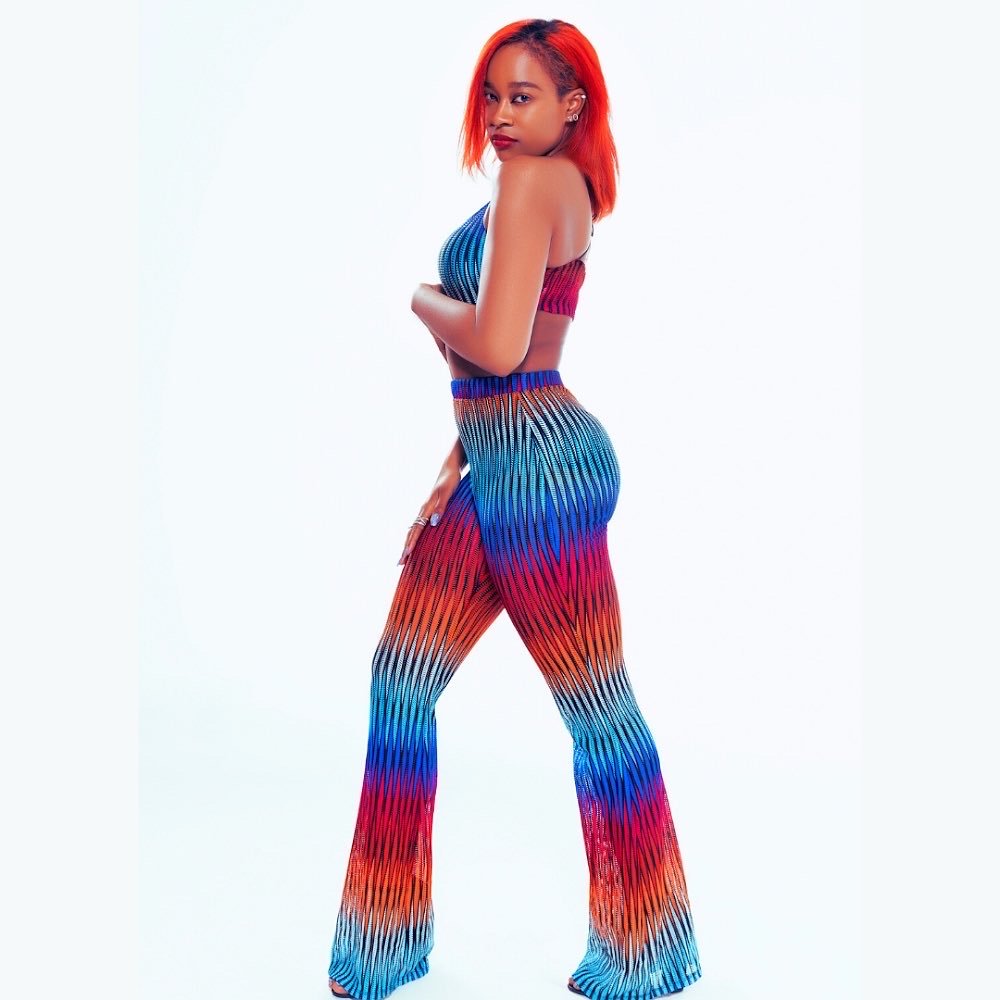 1. Can you tell us a bit about where you come from and how you got started? 
NIESHA LOVE: My name is Niesha Love and I am from Atlanta, GA. Music has always played a role in my life, and I was always creative and expressed myself through writing and drawings, and I was always good at creating, so when I made my first song, it felt destined to be. Music had an energy that felt freeing, and the thought of having the ability to produce something that had never existed before was freeing me from the typical routines of the world. 
2. Did you have any formal training or are you self-taught?
NIESHA LOVE: I am self-taught. I took it upon myself to learn as much as I could, and from that, I applied it to my art. I learned how to edit and record videos in a Video Productions class. I read books about music theory and downloaded the latest software/applications so that I could learn how to make beats. I studied vocal technique and musical expressions. I would watch Youtube for hours trying to learn how to make beats (s/o to Busy Works Beats). Ultimately, I found that learning and finding different methods was challenging but I believe that it allowed me to view things differently. Especially, when you're doing it independently. 
3. Who were your first and strongest musical influences and why the name 'NIESHA LOVE'? 
NIESHA LOVE: Niesha Love is my real name. Haha, yes 'Love' is my last name! I'm using my real name because of the meaning. 'Niesha (nee-sha)' means 'pure' and 'Love' means…Well – Love has different definitions depending on the person. For me, love intends to drive positive emotions. I feel like my love is pure therefore, my mother named me, Niesha Love. As for my musical influences, they change daily, and I believe I get influenced by people with drive. It's something to see others go after what they believe in. It truly makes me want to continue pushing myself musically. Literally! I sit and think of innovative ways to improve my writing, vocals, melodies, and visuals. I love being motivated, and I enjoy seeing that motivation in my peers as well. 
4. What do you feel are the key elements in your music that should resonate with listeners, and how would you personally describe your sound? 
NIESHA LOVE: Meaning. I aim to write songs that have meaning. I believe that people should listen to me because I have something to say. Sometimes people want to escape, and sometimes people want to hear about shared experiences. For example, one of the most interesting songs that I wrote is 'Pride'. My song 'Pride' is about not knowing when or how to check your pride at the door. Let's face it, we all have a certain amount of pride. Writing 'Pride' allowed me to see how having too much of it, can hinder your growth as an artist or a person. Be free, and be open to new adventures. The world is massive, and we should not feel as though we should know everything. 
When it comes to my sound. I want to change it up all of the time. I love switching flows and melodies. I just don't want to sound the same every and all of the time. I want to grow vocally and I want to switch it up. Music would be boring to make if I continue to do the same thing over and over again. I would describe my sound as 'no sound' because I live to sound however I feel and do whatever I want. Music is my art and face. There will always be my signature touch to each record. We'll just have to discover it as I continue.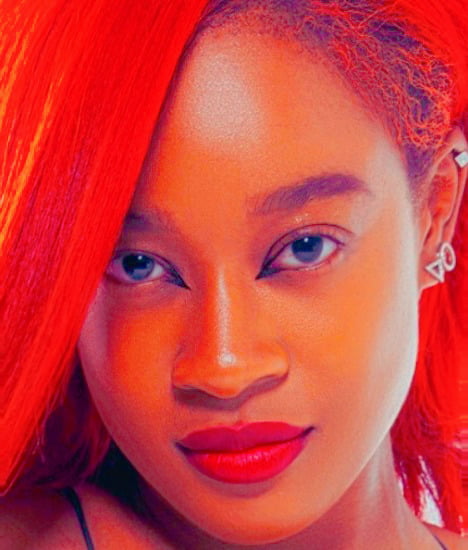 6. What's your view on the role and function of music as political, cultural, spiritual, and/or social vehicles – and do you try and affront any of these themes in your work, or are you purely interested in music as an expression of technical artistry, personal narrative, and entertainment?
NIESHA LOVE: Music is a way for me to express myself. I also use music to speak and connect with others. My music subject matter could change depending on what is happening in the world. What is happening in the world affects me too. My short 'Freestyle' on my Youtube page was a time when devastating things were taking place, and I expressed it with a line that says – 
"I see on the news. Every news is bad news. I pray every day that God take the pain away." with my song 'Vibe' the line is, "All these people with all these secrets, but we keep drinking, we keep drinking." I believe I will always have to mention what I feel in society. I go with the mood I am in at the time. Be sure to check out my latest project titled 'N LOVE' to hear what's being mentioned in that EP. 
7. Do you feel that your music is giving you back just as much fulfillment as the amount of work you are putting into it, or are you expecting something more, or different in the future?
NIESHA LOVE: Amazing question. Honestly, yes and no. Yes is that I am doing what I love and creating something that was never here. My music will live on forever, and I have fun every time I write, sing, record, and press play. When I press play on my music, my heart gets overwhelmed with this unexplainable joy. I am happy at that moment. With that being said, the 'no' would be financially and not being heard. I pour so much into my career because I believe in myself. No one is going to believe in me the way that I do (except my mother of course haha). She's my EVERYthing. But, overall – there's a lot that goes into this game of music. I'm still learning and I am expecting more. I am praying for the difference, and I am optimistic about the future. I am confident that I will accomplish my dreams.The world has been waiting for someone like me. 
8. Could you describe your creative processes? How do usually start, and go about shaping ideas into a completed song? Do you usually start with a tune, a beat, or a narrative in your head? And do you collaborate with others in this process?
NIESHA LOVE: I treat music as an artist would treat their art. With a blank canvas and a paintbrush. I start from the beginning, but I don't force it. I let it flow naturally. Going back to your question, I have to say I love Producers! I am obsessed. I have made beats so I know the process, and something about a producer makes me have A LOT of respect for the craft. Without the beat, I can't complete my part in writing, singing, and creating. It's a team effort. Some people may not know this but at first, my song 'Hooked' was never going to see the light of day. I felt like it was 'Rap & Singing', and I was hesitant to try that, so I left it in the vault unfinished. In my head, I was going to leave it in the vault, and maybe one day I'll give the song to a rap artist. That thought crossed my mind. I then came back to it, and I was thinking this song could be a wild mixture between Futuristic R&B and Rap elements. I thought for a long time and then I was like, "Yeah, I'm going to do this." Now it's one of my favorite songs so far, and I am about to make plenty more favorites. 
9. What has been the most difficult thing you've had to endure in your life or music career so far?
NIESHA LOVE:  I think the most challenging part about music and life is being able to balance both. My mind has always been hooked on music, and sometimes it's hard to get off of one and focus on the other, but life experiences make for incredible music.
10. On the contrary, what would you consider a successful, proud or significant point in your life or music career so far? 
NIESHA LOVE: Doing this interview with Illustrate Magazine! Honestly, I haven't received any awards yet but the greatest award is getting recognized for my talent, art, and work ethic, and I want to thank you for allowing me to be a part of your platform. So far, I have worked with so many gifted and genuine people in the industry that I would consider that a success. A significant part of my life was releasing and promoting my latest EP titled ' N LOVE'. This project means so much to me. It highlights the ups and downs in our relationships and the heartbreak that I have experienced while providing futuristic elements and different tones and sounds. It's a solid piece of work. I have worked so hard – blood, sweat, and tears to release this project because I knew the value in it. It's just the beginning of a beautiful journey. I want an artist to be inspired to create different styles of music. This project is the start of something new in this music industry. I want Thank #TeamLove for all of the support you have given me. I do this for them because they are so passionate about my musical journey. Be sure to watch the latest music video for my single, 'Hooked', by yours truly, Niesha Love. 
N LOVE (EP) 
Track 1: Hooked 
Track 2: N Love
Track 3: Do Me Like That
Track 4: Pride
Track 5: Cold 
Keep In Touch: