RY X REVEALS THE NEW SINGLE "SPIRAL" FROM HIS NEW ALBUM "BLOOD MOON," OUT JUNE 17TH.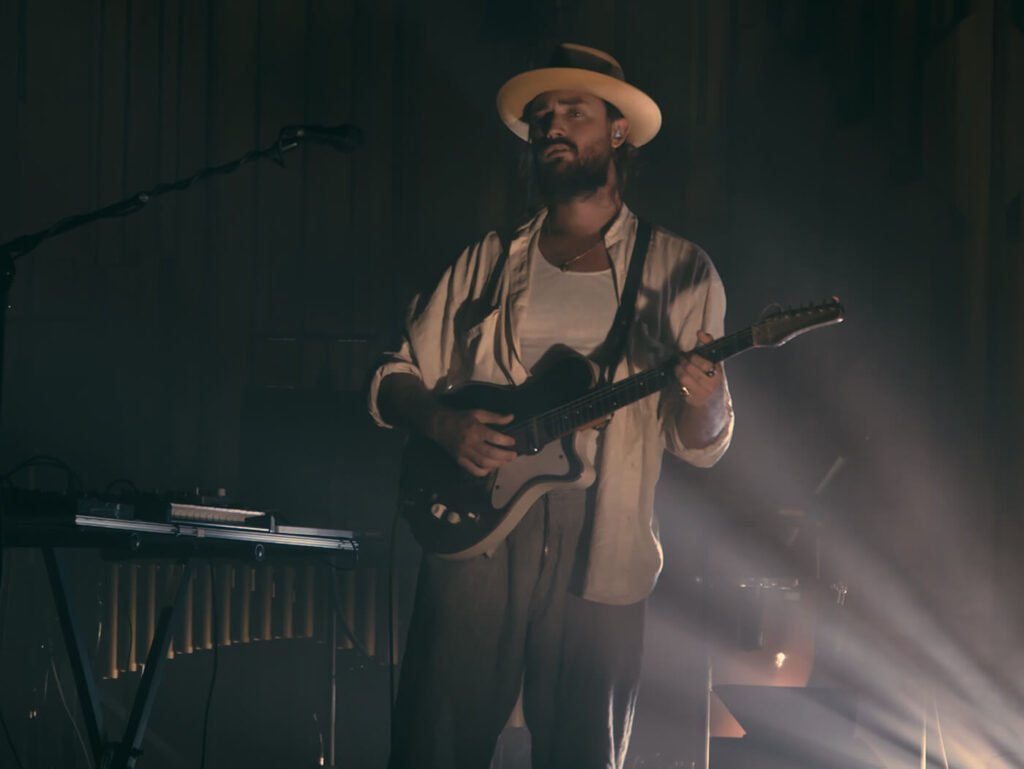 The news of RY X's third studio album, 'Blood Moon,' being released soon sparked a new wave of interest among fans and critics alike. The record is expected to introduce new fans to the work of the famed singer, songwriter, and alternative producer, as well as reconnect RY X with his devoted following who appreciated his previous albums, 'Dawn' and 'Unfurl,' for its high drama, philosophical reflection, and cryptic manner.
RY X continues to build to his career total of 900 million+ streams with the release of his new track 'Spiral,' which gives fans a new taste of what to expect. Listen to the new song, as well as the recent singles 'Your Love' and 'Let You Go,' from the album 'Blood Moon.' The album will be published digitally on June 17th, followed by a wide range of physical media on August 26th.
In 'Spiral,' RY X shows off his talent for creating cinematic soundscapes that expand in unexpected ways. The pulse-like beat is initially ethereal, but the sound gradually develops in stature as austere keys and his trademark hushed whisper of a vocal are added. The tension is then released with glitchy rhythm patterns and darkly looming synths, with his still quiet voice brought to the forefront of the mix.
RY X collaborated on the music 'Spiral' with Niklas Paschburg, who also contributed strings and keys. Paschburg previously published two critically lauded albums for the post-classical label 7K!, both of which included peaceful, melancholic themes. Nathan Boddy then mixed the track (James Blake, London Grammar).
The accompanying movie contrasts the two lead dancers' pliable human mobility with the rigid permanence of the architecture around them. The dance, which emphasizes control and accuracy, is also a reflection of the feeling evoked by 'Spiral.' Cuadra San Cristóbal, on the outskirts of Mexico City, was designed by architect Luis Barragán and completed in 1968. His design features generate thoughts of tranquillity, seclusion, and a marriage of simplicity and sophistication that easily fits RY X's music — geometric structures, earthy tones, and the calming ambience of water. Rob Woodcox directed the video, which was produced by Constanza Pérez and Ana Cardona.
'Spiral' establishes RY X's upcoming 'Blood Moon' album as his most personal, meaningful, and organic work to date. It finds RY X exploring with new sonic palettes and cutting-edge production, all of which complements his trademark openness and emotional intensity. His thoughts explore relational dynamics, branching out from that central theme into broader studies of spirit, self, and progress.
RY X would work all day and all night during the process. From his Topanga studio, he would hike into the Santa Monica mountains at sunset to refresh. That creative solitude blends seamlessly with the songs' atmosphere, a sensation reinforced by the fact that RY X wrote, produced, and performed everything on the album.
The book 'Blood Moon' can be pre-ordered HERE. It will be available digitally, on CD (exclusively through RY X's official store), on regular colored vinyl, and on a limited edition smoky vinyl (which will only be available from the official store, HMV and key indie record shops).
RY X will be on the road internationally in the second half of 2022, with a mix of rescheduled and freshly confirmed gigs. He'll perform two unique outdoor Communion Presents in the UK: This July, RY X will perform at Home Farm in Hertfordshire before returning in March 2023 to perform with the London Philharmonic Orchestra for two nights at London's iconic Roundhouse. His UK appearances are included below. Tickets and a schedule of his additional performances can be found on his website.
JULY – COMMUNION PRESENTS: RY X
4th – Hertfordshire, Home Farm
5th – Hertfordshire, Home Farm
MARCH 2023 – WITH THE LONDON PHILHARMONIC ORCHESTRA
29th – London, Roundhouse (SOLD OUT)
30th – London, Roundhouse (ADDED SHOW)
Follow RY X:
Website | Spotify | Apple Music | YouTube | Instagram | Facebook | Twitter | TikTok