Israeli musician Yoav Landau is the founder of the alternative rock solo project The Gloom. The Gloom's layered, atmospheric approach to rock music, which draws inspiration from punk and alternative scenes, also draws from post-punk, grunge, shoegaze, art rock, college rock, electronic music, Gothic rock, ethereal-wave, post-rock, psychedelia, industrial rock, and dark ambient.
The lead single from The Gloom's upcoming second EP, Coffee & Clementines, is Requiem (for Joan of Arc). It is a ballad that combines elements of post-punk and new wave. Soulful vocals, a lush cello, a somber bass, and epic synths are all present.
It draws inspiration from bands like The Cure, This Mortal Coil, and Cocteau Twins, to name a few. Check out the track & the exclusive interview below: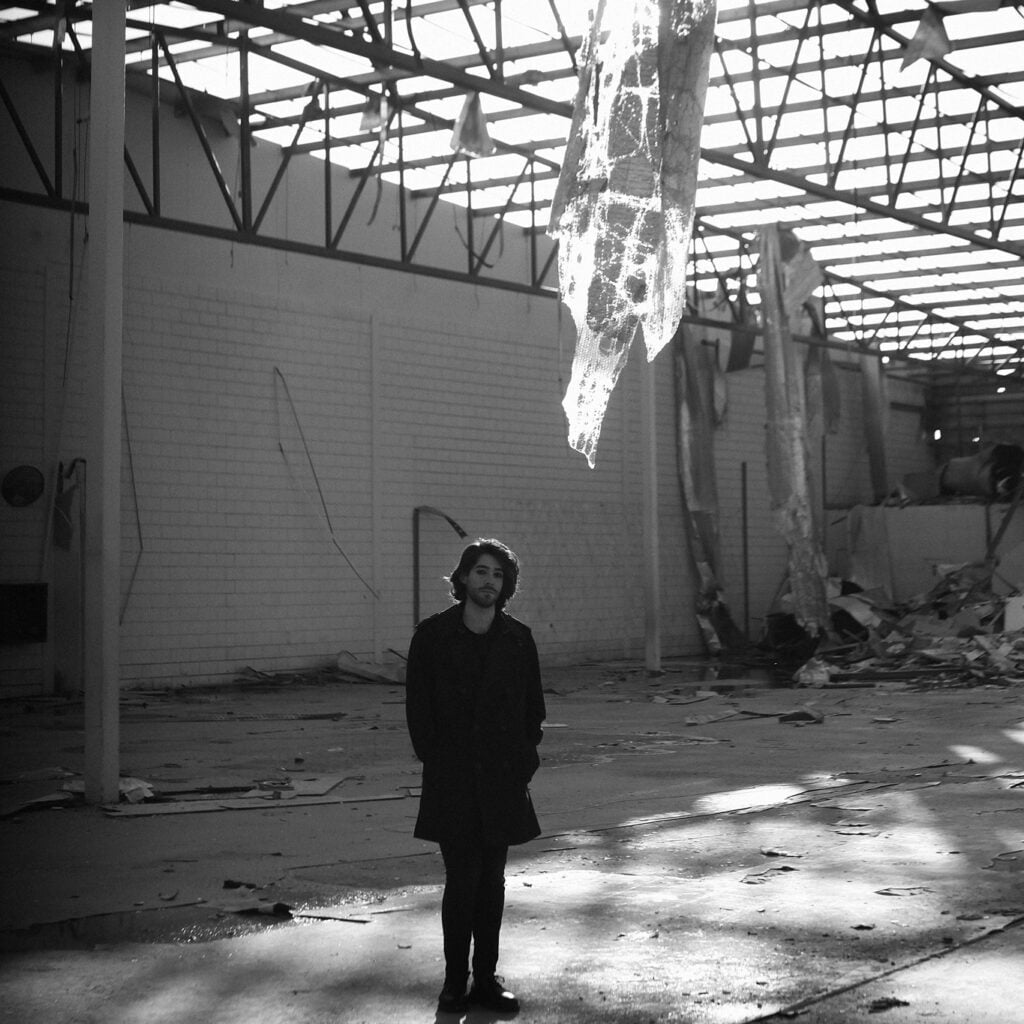 1. Can you tell us a bit about where you come from and how you got started?
THE GLOOM: So my name is Yoav Landau, I come from Israel and I currently live in London, United Kingdom. I started making my own music, alone in my bedroom, in my early teens. I then formed and joined a few independent, alternative bands in Israel before going back into making solo stuff under my main musical project which is The Gloom.
2. Did you have any formal training or are you self-taught?
THE GLOOM: I am not self-taught, I've learned guitar and music theory for around five years. But since then I've definitely expanded my knowledge very much independently.
3. Who were your first and strongest musical influences and why the name 'THE GLOOM'?
THE GLOOMTHE GLOOM: So I'd say my first, strongest and main influence is John Frusciante – He definitely influenced me a lot in the way I approach the guitar, composition and my whole approach to music in general. His solo work was also what initially inspired me to become a one-man band and start multi-track record myself in my bedroom. Also, through watching and reading a lot of interviews with him and hearing about his influences I was introduced to a lot of other artists such as Joy Division and Fugazi.
As for "The Gloom", there is a deeper meaning to the name but the short story is that it was supposed to be the name of one of my previous bands and it just stuck with me. It has a nice ring to it and I feel like it resonates well with the music that I make (which is, for the most part – kinda gloomy).
4. What do you feel are the key elements in your music that should resonate with listeners, and how would you personally describe your sound?
THE GLOOM: My sound is heavily rooted in the "alternative rock" umbrella, and specifically post-punk, grunge/ college-rock and shoegaze. For me, a key element in my music is just a lot of emotion. It comes from a deep place of emotion, and I try to project these emotions forward through both the music and the lyric.
So I'd say it's for the most part quite "atmospheric" or "moody", quite alternative and very emotional.
6. What's your view on the role and function of music as political, cultural, spiritual, and/or social vehicles – and do you try and affront any of these themes in your work, or are you purely interested in music as an expression of technical artistry, personal narrative and entertainment?
THE GLOOM:
I don't care too much for political music, or music with social commentary. Not to say that I don't dabble with it from ti,e to time, but generally speaking my music comes from a very small, personal, emotional place and that's the only thing that it resonates. My music is a vehicle for very human emotions, that hopefully can resonate with a wide range of human beings. I put it out there so people could find comfort in it.  
7. Do you feel that your music is giving you back just as much fulfilment as the amount of work you are putting into it, or are you expecting something more, or different in the future?
THE GLOOM:
I'm never fulfilled, never satisfied. To quote Charlotte Gainsbourg's character in Lars von Trier's "Nymphomaniac" – I've always demanded more from the sunset.
8. Could you describe your creative processes? How do usually start, and go about shaping ideas into a completed song? Do you usually start with a tune, a beat, or a narrative in your head? And do you collaborate with others in this process?
THE GLOOM:
I work alone. I'm used to it, even in the bands I've worked with in the past usually I'll come with at least 80% of the ideas for the song already cooked.
I very much come from a "music first" place, a lot of the times the emotional content, meaning and at the end the lyrics are built around the composition. Sometimes I'll have a concept or a narrative, whether a musical or a lyrical one, before I approach the songwriting itself. But usually it's a very organic process, it just "comes to me".
9. What has been the most difficult thing you've had to endure in your life or music career so far?
THE GLOOM:
Trying to make it a career.
10. On the contrary, what would you consider a successful, proud or significant point in your life or music career so far?
THE GLOOM: When someone connects with my music in a deeper level, when they resonate with the emotions I try to convey. When they cry to a sad song of mine, let alone if they tell me that a song I wrote changed something in their life – that means the world to me.
KEEP IN TOUCH:
FACEBOOK | INSTAGRAM | SPOTIFY | BANDCAMP | YOUTUBE
Photo credits: Michal Shanny