When Mark DiLillo, aka Welsh Avenue, was a child, he received extensive classical piano instruction. He started creating piano solos while still a biology student in college. As soon as DiLillo picked up Ableton and added more production and lyrics, Welsh Avenue quickly developed into the popular electro pop band it is today. He currently performs frequently near Austin. He announces the release date of "Feather in my Hat," his most recent soul-satisfying hit, which is August 12, 2022. "Feather in My Hat," which has garnered praise from A&R Factory, SKope Magazine, Music Existence, and other trending blogs, is a delightful prelude to Welsh Avenue's upbeat, imaginative sound.
The song "Feather In My Hat" is about how we perceive the world as having infinite potential in front of us, primarily in the form of knowledge, and how we navigate life by observing, evaluating, and giving it meaning, according to DiLillo. Check out the song and the exclusive interview below:
1. Can you tell us a bit about where you all come from and how it all got started?
WELSH AVENUE: I was born and raised in Central Texas. I started writing music in college as a biology major. The plan was to become a veterinarian, but one day the songwriting dream came alive. I was invited last minute to play piano for a Student Government banquet, and I didn't have anything prepared so I improvised the whole thing just using classical theory. I had never written a song before, but after that night I remembered some of what I played and wrote a few piano solos. Once I learned Ableton to record, I started on my trajectory towards the sound I have now, starting with adding lyrics.
2. Did you guys have any formal training or are you self-taught?
WELSH AVENUE: I was classically trained on the piano from ages 8-17, but I taught myself drums, and am working on learning bass. I had a little help learning to record/produce on my computer from my friend Colin in college.
3. Who were your first and strongest musical influences and why the name 'WELSH AVENUE'?
WELSH AVENUE: Welsh Avenue is the street I lived on when I started writing music. I'm a simple man and I liked the way it rolled off the tongue so I just went with it. College is a great environment to find new music, because you meet people from different places and subcultures. I was in this environment, which I think really helped develop my sounds, as I was being introduced to everything from cutting-edge blog sounds to classic need-to-hear tracks. Some of these influences were Twin Shadow, Passion Pit, and Three Dog Night.
4. What do you feel are the key elements in your music that should resonate with listeners?
WELSH AVENUE: The soundscape of my music is on a bedrock of piano. It will almost always be the primary instrument on which my songs are based. In the beginning of my career, my songs had a more electronic hint with lots of production in the background, while lately my sound has developed into something more simple and serene. So the piano is a key element that should resonate with listeners, as well as the lyrical content. I focus a lot of energy into the quality of poetry; I like the lines to be abstract enough to be instantiated across many listener's situations, but not so much that there is no resonation with the listener.
6. What's your view on the role and function of music as political, cultural, spiritual, and/or social vehicles – and do you try and affront any of these themes in your work, or are you purely interested in music as an expression of technical artistry, personal narrative and entertainment?
WELSH AVENUE:
I think the role of the artist in society is to stand at the edge of human knowledge and look into the unknown, then translate the patterns they observe into the medium of art that they practice. The world is made of deep patterns, and so is music, which is why I think it can resonate with people universally. The same with other art forms. How else could a person stare in awe at a painting for hours? It's just paint on a canvas after all. In life we see a lot of gray areas, but the more songs I write, the more I see the world in black and white. I think it is my job to search the gray areas of life diligently and separate the black and white, and turn it into something beautifully digestible. This certainly includes writing what I learn about the cultural and spiritual aspects of life. Our culture needs help right now to see truth, beauty, and the relationship between them. I'm not sure if writing songs would be something I would invest time in if I was just interested in them as a technical expression or for just entertainment.
7. Do you feel that your music is giving you back just as much fulfillment as the amount of work you are putting into it, or are you expecting something more, or different in the future?
WELSH AVENUE:
I get a lot out of the act of playing instruments itself. There aren't many things more emotionally satiating than sitting at the piano and playing/writing songs. That has gotten me through a lot of depressive and anxious times. I am certainly expectant of more opportunities along the trajectory of my career. I'm always welcoming of new souls for my songs to edify.
8. Could you describe your creative processes? How do usually start, and go about shaping ideas into a completed song? Do you usually start with a tune, a beat, or a narrative in your head? And do you collaborate with others in this process?
WELSH AVENUE:
My songs usually start sitting at an upright piano I inherited. Especially recently, where as when I first started, the music was written on the computer. So I sit and write the music on the ivories until I have what would resemble a verse or chorus, then I compose more parts of the song. Lyrics, like some musical lines, tend to write themselves for me. I usually know the subject or principle that I want to talk about, then lines of poetry form around the melodies and musical texture while I play through them over and over. Then I bring my written song to a producer (recently my friend Scott Morris) who helps me bring the song more to life with instruments and arrangement.
9. What has been the most difficult thing you've had to endure in your life or music career so far?
WELSH AVENUE: Nothing too devastating as of yet, probably spending a lot of money on promotion and marketing in different areas and not getting the return on investment that I wanted. But who knows, that could change.
10. On the contrary, what would you consider a successful, proud or significant point in your life or music career so far?
WELSH AVENUE: I recently have made it into the nomination phase of the Grammy's with my song "Come Back Home"for Best Pop Solo Performance. I made a cool music video for it with a friend on some gorgeous property I was taking care of for a client.
KEEP IN TOUCH:
FACEBOOK | INSTAGRAM | SPOTIFY | BANDCAMP | WEBSITE | YOUTUBE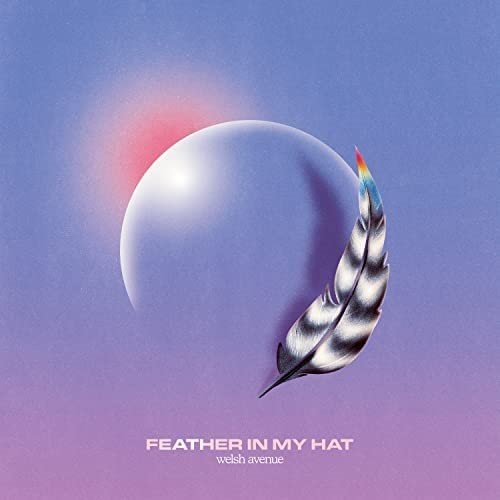 Photo credits: Anna Guerrero