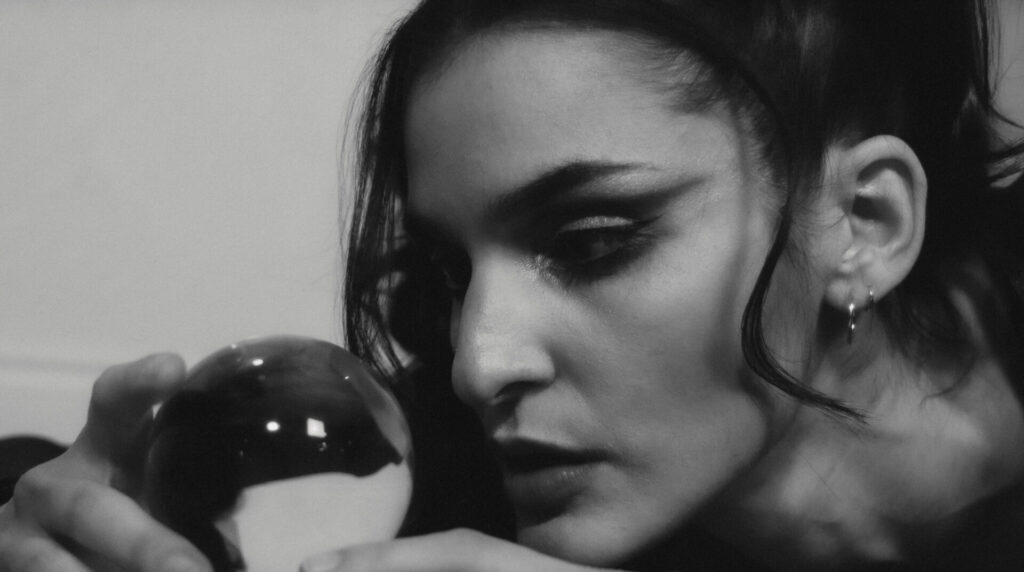 Eleri Ward's latest single, "Grieving the Future," is a heartfelt exploration of the human experience, centered around the yearning for something just out of reach and the subsequent realization that contentment lies in the present moment.
With her deep, rich voice, Eleri Ward carries us through a sonic landscape that mirrors the song's emotional journey. Her vocal tremolos evoke a sense of longing, capturing what it feels like to be disconnected from the present, lost in the projections of our desires and obsessions. The music shifts between flowing, suspenseful moments with propelling drumming and jumpy, erratic chord progressions that mirror the desperation and stubborn despondency of the lyrical narrative.
"Grieving the Future" is a shining example of Eleri Ward's storytelling prowess. It's a song that reminds us to cherish the present and find contentment in the here and now, a message that resonates deeply with listeners. In an age where we often find ourselves lost in the pursuit of what's next, Ward's music serves as a poignant reminder to embrace the present and, in doing so, find a sense of peace and fulfillment.
In a world where pop music often leans on familiar tropes, Eleri Ward's "Grieving the Future" stands out as a refreshingly authentic and thought-provoking piece of art with a unique approach and philosophy. 
In 2021, Eleri Ward's self-recorded and produced indie-folk Sondheim album, "A Perfect Little Death," garnered significant attention and praise from Forbes and American Theater Magazine. With "Grieving the Future," Ward continues to push the boundaries of pop music, creating a sound that's both deeply emotional and artistically innovative.
KEEP IN TOUCH:
FACEBOOK | INSTAGRAM | SPOTIFY | BANDCAMP | WEBSITE | YOUTUBE
Review By: Naomi Joan