Calliope Wren's latest single, "Her and I," is an anthemic proclamation that marries passionate vocals with punchy beats, resulting in an emotionally evocative and empowering song. As a singer/songwriter and LGBTQ advocate, Wren brings her authenticity and artistry to the forefront of this track, creating a compelling musical experience.
From the very first note, Wren's deep voice commands attention. Her performance has a thick timbre and rich quality that draws listeners in, immediately setting a mood of intensity. Her deep voice has a slight huskiness, adding a touch of vulnerability that becomes more apparent when she ventures into lower registers. But where "Her and I" truly shine is when Wren's voice soars. It belts and roars with a tender yet powerful richness, demonstrating her vocal range and emotive delivery.
The instrumentation serves as a complementary backdrop to Wren's commanding vocals. The minimalist arrangement allows her voice to take center stage while the punchy beats in the background add propulsion to the overall sound. This creates a dynamic contrast, with the beats driving the rhythm forward and Wren's voice delivering the emotional weight of the lyrics.
Calliope Wren's "Her and I" is more than just a song – it's an anthem of self-expression and empowerment. Wren's artistry, her distinctive voice, and her dedication to raising awareness and supporting her community all contribute to the impact of this track. With its rich vocals, powerful delivery, and evocative lyrics, "Her and I" stands as a testament to Wren's musical prowess and commitment to using her platform for meaningful storytelling.
KEEP IN TOUCH:
FACEBOOK | TWITTER | SPOTIFY | WEBSITE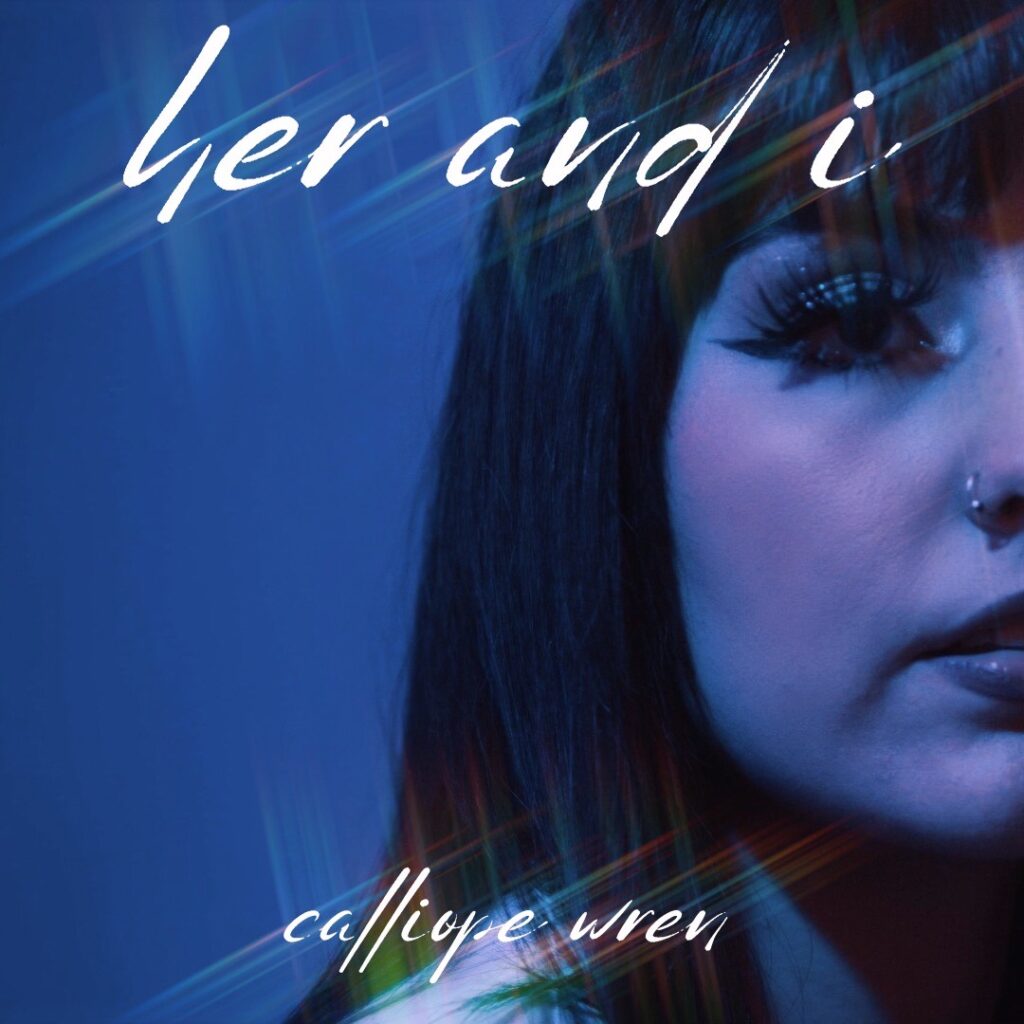 Review By: Naomi Joan