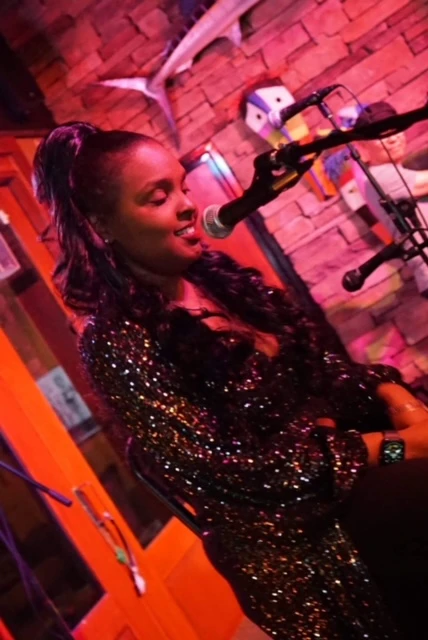 "I Can't" will move you with a twangy and heartfelt voice upon its commencement. Released on the 2nd of December in 2022, Natalie Jean, the singer, songwriter, and co-producer of her country single, "I Can't," takes you down a road to her grieving process after a friend and her piano player of nine years died last year. In her single, Natalie sings she is unable to let go because "It feels like living in a nightmare, barely breathing, scratching the surface from air."
Her resounding vocals ooze vulnerability. What's better, the Americana sound of the consistent acoustic guitar and a thrumming four-on-the-floor drum are layered beautifully to add more substance to the intimate windy lyrics in the verses. The instrumentals get heavier every few bars, conveying the intensity of her grieving. That being said, her voice needs little instrumentals to add depth to her already deep voice.
Natalie Jean employs a layered vocal pattern in "I Can't," doubling it up with a soaring voice nearing the end of the bridge. The title of the song is employed creatively in her song, where she follows up the noteworthy chorus, "I am in denial," with a breathy whisper, "I can't," with a higher intonation towards the end remarking a broken utterance as though she is at a loss for words.
Natalie's voice finally speeds up the tempo in the middle of the song with a banjo bringing balance to the pacy instrumental, climaxing into the completion of her self-admitted utterance, "I can't let you go."
KEEP IN TOUCH:
FACEBOOK | INSTAGRAM | TWITTER | SPOTIFY | WEBSITE | YOUTUBE
Review By: Naomi Joan