Para Lia's latest album, "In Clash With The Zeitgeist," takes listeners on a captivating journey through a musical landscape that transcends time. This dynamic alternative rock/post-punk duo boldly ventures beyond contemporary trends, crafting compositions that defy the confines of modern music.
From the very first track, "Like Always," Para Lia grabs your attention with their distinct sonic palette. The song features Cindy Methner's ethereal vocals gracefully soaring above a compelling blend of jangly guitars, driving basslines, and pulsating drums
As the album unfolds, Para Lia explores various moods and styles, showcasing their versatility. "Sunchild," for instance, delves into a hypnotic and introspective realm. The track seamlessly blends intricate guitar riffs with atmospheric synth elements.
The emotional depth of "In Clash With The Zeitgeist" shines in tracks like "What We Always Wanted," where haunting vocals take center stage. This song demonstrates the band's ability to evoke profound emotions, striking a delicate balance between melancholy and hope. The album's production is impeccable, granting each instrument and vocal track ample space to shine.
"C'est La Vie," a dynamic and upbeat track, stands out as a prime example of Para Lia's talent for crafting infectious hooks and memorable melodies. The song seamlessly blends post-punk influences with irresistible pop sensibilities, resulting in a tune that's both introspective and irresistibly catchy.
With "In Clash With The Zeitgeist," Para Lia not only solidify their position as masters of their craft but also push the boundaries of their genre. The album takes listeners on a captivating journey filled with moments of sonic bliss, introspection, and raw energy.
KEEP IN TOUCH:
FACEBOOK | INSTAGRAM | TWITTER | SPOTIFY | BANDCAMP | YOUTUBE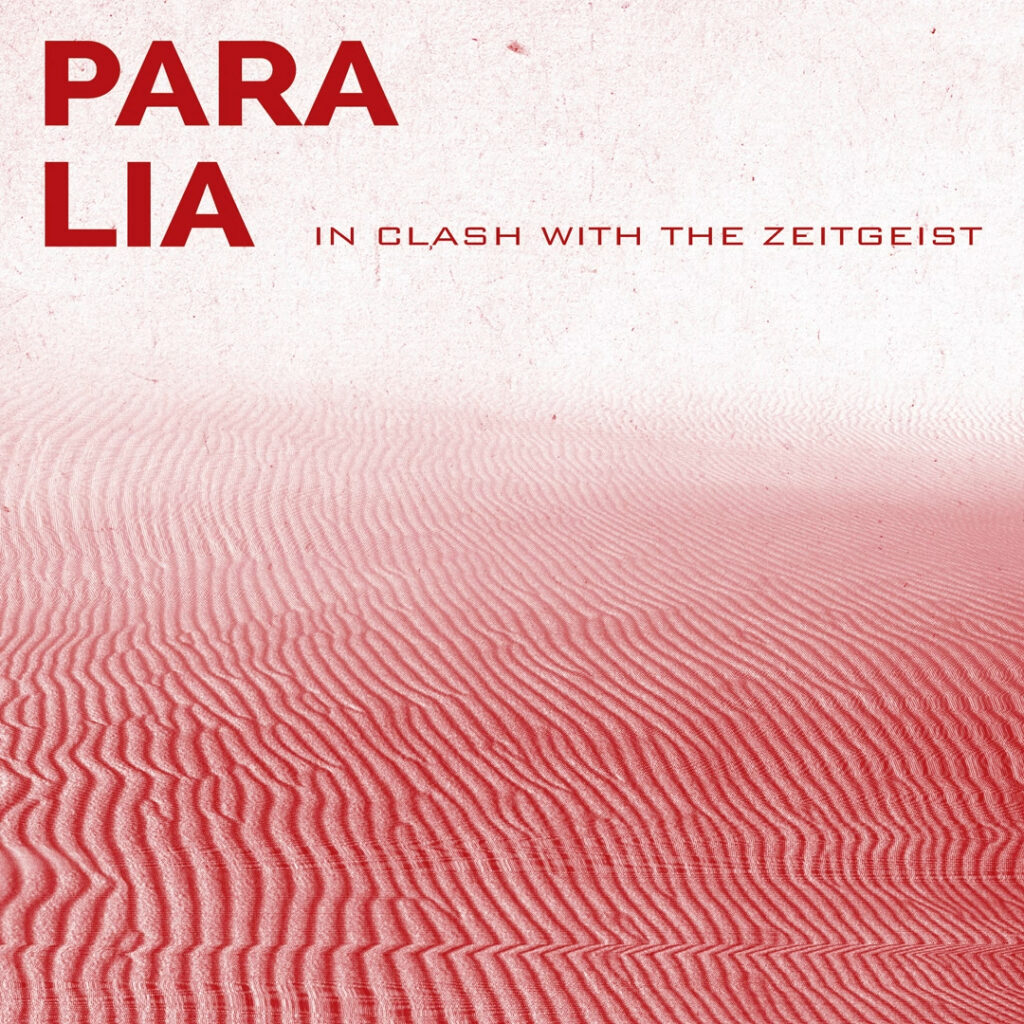 Review By: Diana Reed