Chris Caulfield shows us what it's like to be head over heels with his newest reveal, "Lovesick." What came out this Sept 29 would have you guessing you would hear a slow romantic love song—if you haven't had the fortune of listening to Chris' music yet. But you would be so wrong. "Lovesick" is about to get you hooked and might even throw you off the cliff.
To tell you the truth, the simple beginning with atmospheric synth had me predicting something I knew. But I did not, in fact, know because, soon entered a high, heady, and addictive voice singing in a low register with an edgy sensation. It was sultry, to say the least. It goes well with the lyrics, obviously. Speaking of the lyrics, the chorus climaxes unbelievably well.
The voice gnarls up as it grinds desperately, and Chris smashes every line, emphatic on every word like it depends on his life. It's gonna get you grooving and revving. You will wrinkle your nose and squeeze your eyes satisfyingly to the grinding build-up. And you will possessedly listen to him, dropping the beats and the rhythms of the hooky lines.
Chris Caulfield totally blew us away with the unanticipated singing, crooning, and everything else. The instrumental is also noteworthy. The immersion effect of the minimal instrumentation allowed us to tune in to the lyrics and the voice.
The entire song is a stand-out moment. It's an experience in the alternative musical spectrum. "Lovesick" is only the fourth single from his upcoming album, "Catharsis." Til that's released, let's keep jamming to "Lovesick" on  Spotify, Apple Music and others.
KEEP IN TOUCH:
FACEBOOK | INSTAGRAM | TWITTER | SPOTIFY | WEBSITE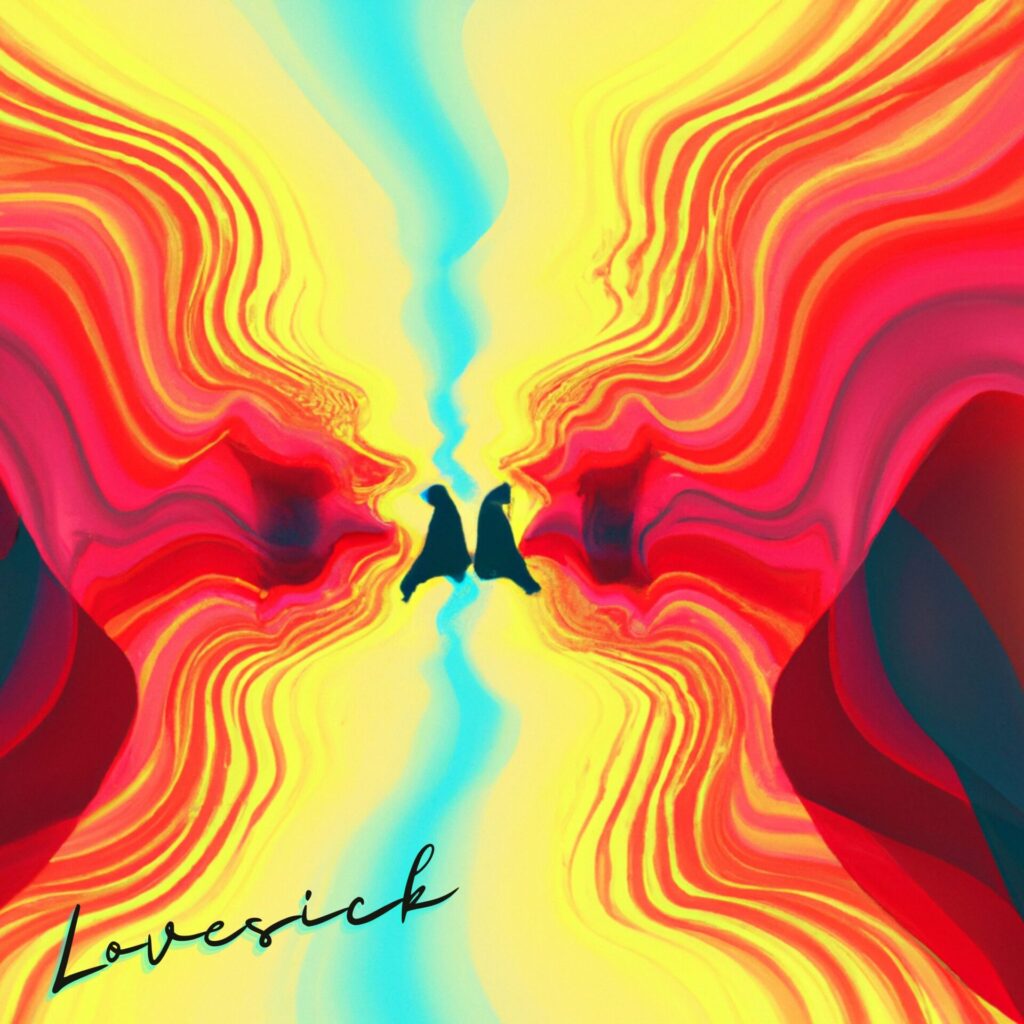 Review By: Naomi Joan