Masterplan by Bad Luck Brian: Review
Bad Luck Brian is an Indie/Alternative Rock band from Scarborough, England. Their vibrant sound is zestful and will make anyone want to groove the electrifying guitar riffs. There's something about the Brits and their delightful way of composing music of any kind and blending it with a masterful craft of poetry. Thus, "Masterplan" by Bad Luck Brian is a prime example of that. It's a fast-paced number, which I adored quite a bit.
"Masterplan" is filled with clean vocals, stringed along with a melodious harmony. The bass line is deep and has that wonderful indie rock vibe. The riffs are distorted, with a bit of fuzz thus it merged with the vocals and drum arrangements delightfully. What I respect about the song structure is that they managed to pull off the same tempo through and throughout. This keeps listeners at a familiar pace and is easy to listen to.
If someone were to introduce you to the foundation of indie rock, then allowing them to listen to "Masterplan" is ideal. I appreciate the straightforwardness and simplicity of the band's musical path. Their vibe is all about telling the audience "hey this is our song, and here are the lyrics, hope you like it". There's no BS, and they're all about the music. Therefore, I'd highly recommend giving a listen to the music of Bad Luck Brian! With raw guitars, powerful drums, and simply marvelous vocals, "Masterplan" is a fresh take on the indie genre by all means.
KEEP IN TOUCH:
FACEBOOK | INSTAGRAM | SPOTIFY | YOUTUBE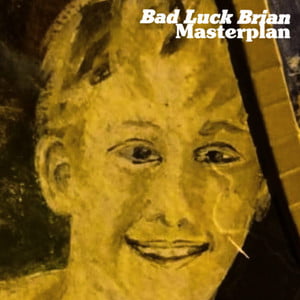 Photo credits: Aaron Nicklin
Review by: Damien Reid