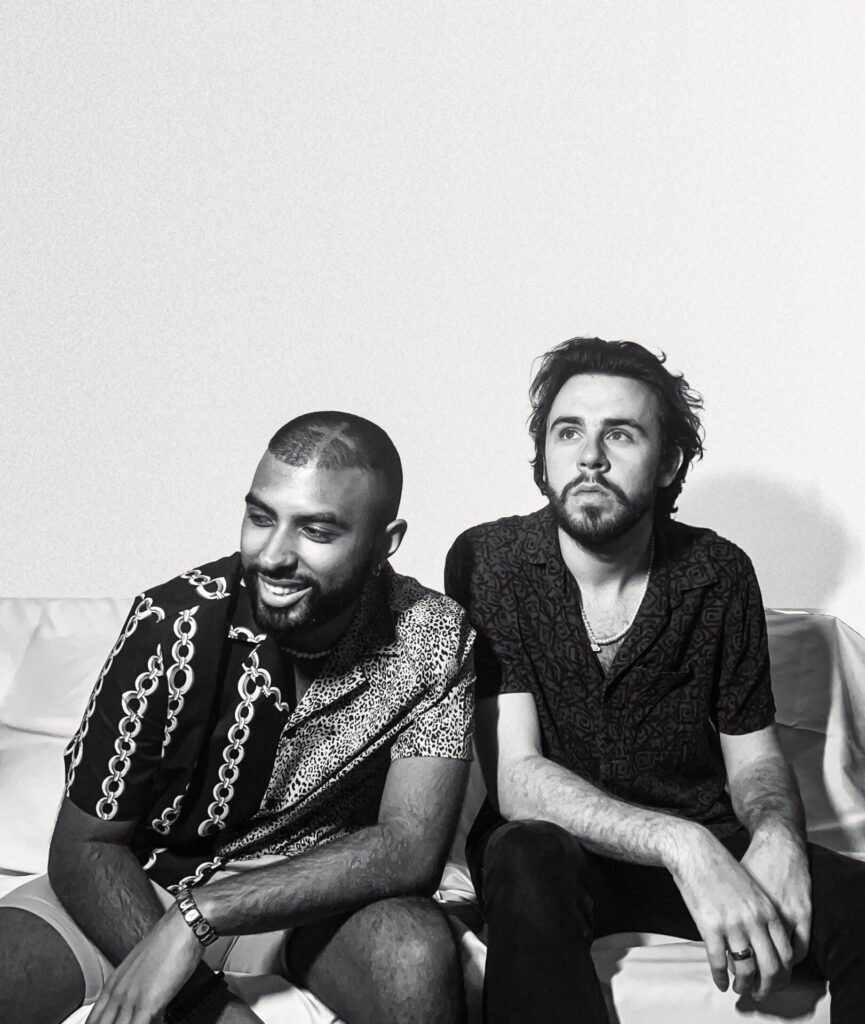 "Mercy" by SEGANA is a dazzling dive into the world of synth-pop. Magnified into the electronic rhythm are glimmering beats, hooky lines, and an overall joyous and energetic drive immersing you into the dancefloor.
From the moment the music kicks in, you're transported into a sonic universe that's both familiar and refreshingly unique, with the duo Blair Djuna and JMap experimenting their way into the depths of synth and electronic tunes. The pulsing beats provide a relentless energy that drives the song forward, while the futuristic synthesizers create a soundscape that feels like a journey into the unknown. The song's production is top-notch as the duo tunes hard-hitting beats into an immersive and dynamic sonic experience.
The smooth and captivating vocals of "Mercy" effortlessly glide over the pulsating beats, singing catchy tunes exhilaratingly pumping the groove. The delivery has a sense of urgency and passion that adds depth to the song's narrative. As we talk about narration, the catchy hooks bring a vibrant pulse to that of "Mercy" with an irresistible surge. However, as "Mercy" progresses, you're treated to electrifying and vibrational aural tides.
The backing vocals, on the other hand, rise to anthemic, hollering highs behind the main vocals, giving the tone a funky push toward a nostalgic ride juxtaposing their futuristic style with a creative mix. The synth waves crash and swirl, creating a sense of movement and excitement.
"Mercy" by SEGANA is a bold and electrifying foray into synth-pop that leaves you breathless and craving more upon one listen.
KEEP IN TOUCH:
FACEBOOK | INSTAGRAM | TWITTER | SPOTIFY | WEBSITE 
Review By: Naomi Joan