Something / Nothing by Pirates of Radio: Review
The borderless band Pirates of Radio's latest album 'When Stars Collide' breaks all borders when it comes to musical experiences. The three members of the band live in different parts of the world and only collaborates over the internet. As a result of this unique creative process, there is no limit to their creative freedom and potential. From years of collaborating and releasing singles, they released their debut album 'When Stars Collide' on 22 July 2022. In addition to their previously released singles, this 9-track album features two new songs.
'Something / Nothing' is the third track of the album and it's one of the new songs that the band has been saving for the album. It starts with a dark plucked guitar over an airy pad, and programmed synth waves and soon builds up with punchy drums and the lead guitar. As the vocals enter, it creates a certain hypnotic ambiance. The use of polyrhythms and multiple voice overlays amplifies this. There's a subtle poignancy in the tune that goes hand-in-hand with the lyrics. The song doesn't restrict itself to one particular musical style but doesn't really go overboard with it. The song may remind some listeners of early Porcupine Tree or even Soen but they can't really tell exactly why or what because Pirates of Radio sounds nothing like them. It's a really interesting take on the modern alt-rock and prog sound.
KEEP IN TOUCH:
FACEBOOK | INSTAGRAM | TWITTER | SPOTIFY | WEBSITE | YOUTUBE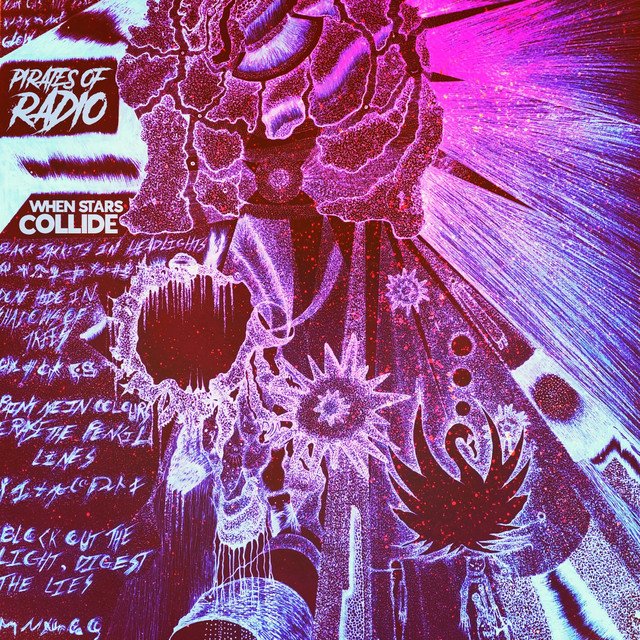 Photo credits: HopePunk Records
Review by: Gabe Finch