Talking Loud by Ajay Mathur: Review
'Talking Loud' by Ajay Mathur is a sensational track with an Indian fusion vibe. The groovy percussion sequence and vocal transitions are quite diverse. And that bassline! Oh man someone call the funk academy, these fellas are gonna need a certificate of approval. We're off for another hit ladies and gents, and I assure you Mathur's music won't disappoint you.
The guitar solo is just as bluesy as it's filled with a unique scale. I truly admire the vocal harmony, male and female voices do sound great together if implemented properly. There's a section near the end where it sounds like a wind instrument playing a melody, and it's a fitting way to end the song. 'Talking Loud' is a colorful song, and 100% energy. I was feeling kinda out of it today cause of all the hustle and bustle of city life, but surprisingly Mathur's track brought my soul back to its form! Well, what do you know amazing musicians sure bring that out of the true listeners am I right? The rhythm section incorporates elements of funk, blues, and a bit of rock. Thus, with all these in the mix, it's tough not to like this song!
Ajay Mathur, a prolific singer-songwriter, has released his fifth studio album, Talking Loud, via Yakketeeyak Music. Ajay's knack for poetically conveying a person's true nature in a humorous, and imaginative. A young Ajay Mathur credits The Beatles, whom he interviewed (ok WOW) at Rishikesh, for inspiring his pure spirit of experimentation.
KEEP IN TOUCH:
FACEBOOK | TWITTER | SPOTIFY | BANDCAMP | WEBSITE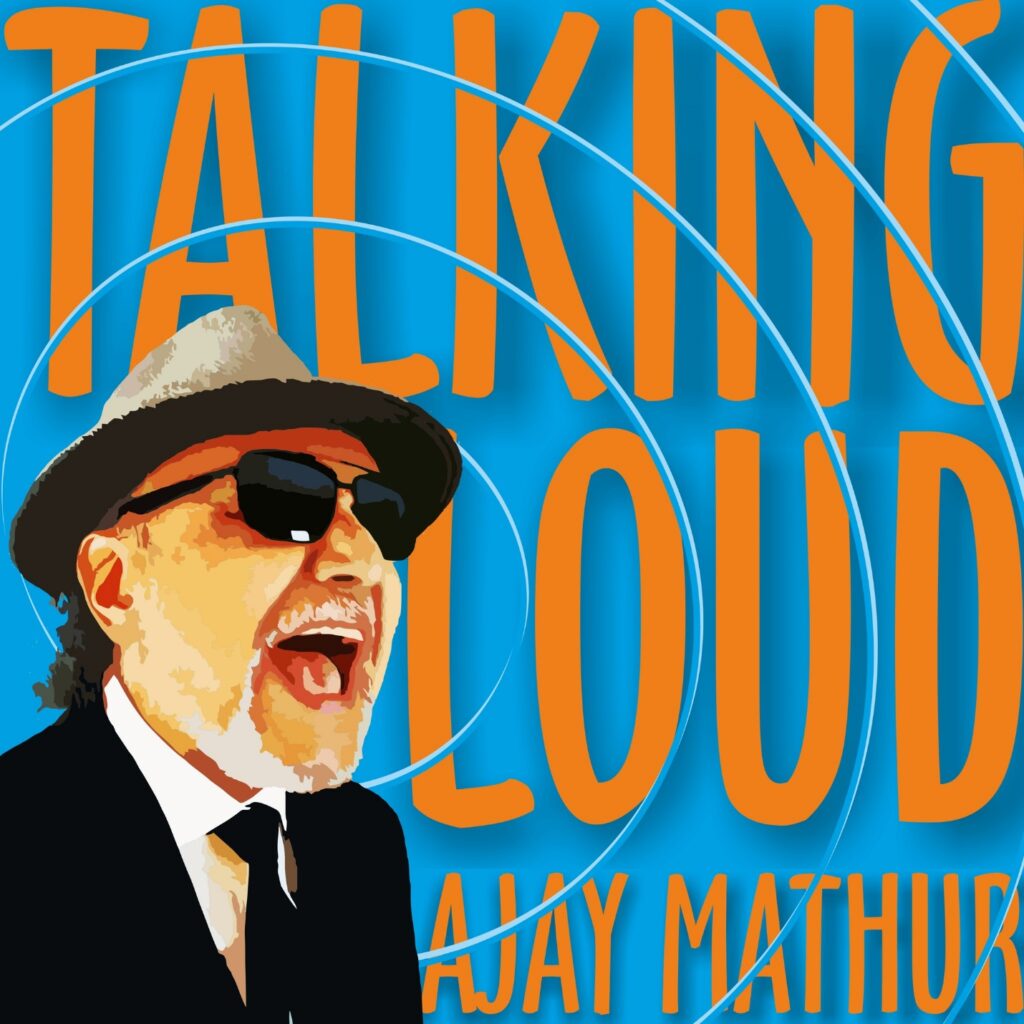 Review by: Damien Reid