The Fifth Step by Rogue FX: Review
Synthwave maestro Rogue FX is back with another banger entitled "The Fifth Step." This time harder, faster, and stronger than ever, the marvelous artist shines with an upbeat anthem that sparked my interest instantly. "The Fifth Step" has the vibe of future cyberpunk, while remaining true to the origin of synthwave, the golden 1980s.
A trippy arpeggio is active throughout the entirety of "The Fifth Step," and Rogue FX made sure to add a fat bassline to funk things up. The instrumental energy is top-notch and stays constant throughout the entirety of the piece. While hearing it, you might imagine yourself in a vivid dream sequence battling androids sent to deconstruct your psyche, or cyber militants after your knowledge 'cause somehow "they" generated a device to artificially create a brain! While all of that sounds pretty far-fetched, you cannot deny the elemental feel of "The Fifth Step!" It's an ultra-synth experience by the creative mind of Rogue FX, an uber-talented musician who knows when the beat has to drop, and how a narrative should intrigue an audience. Furthermore, the song's ending has a wild electro-bass sequence that paints a picture of neon-soaked disco nights in downtown LA circa 1986.
"The Fifth Step" by Rogue FX should be on your radar if you enjoy hearing exciting synthwave music. For a genre that has made a comeback in the last five years or so, Rogue FX rides that exact wave and overflows with a musical tide that only rises by the minute.
KEEP IN TOUCH:
FACEBOOK | TWITTER | SPOTIFY | BANDCAMP | TIKTOK | WEBSITE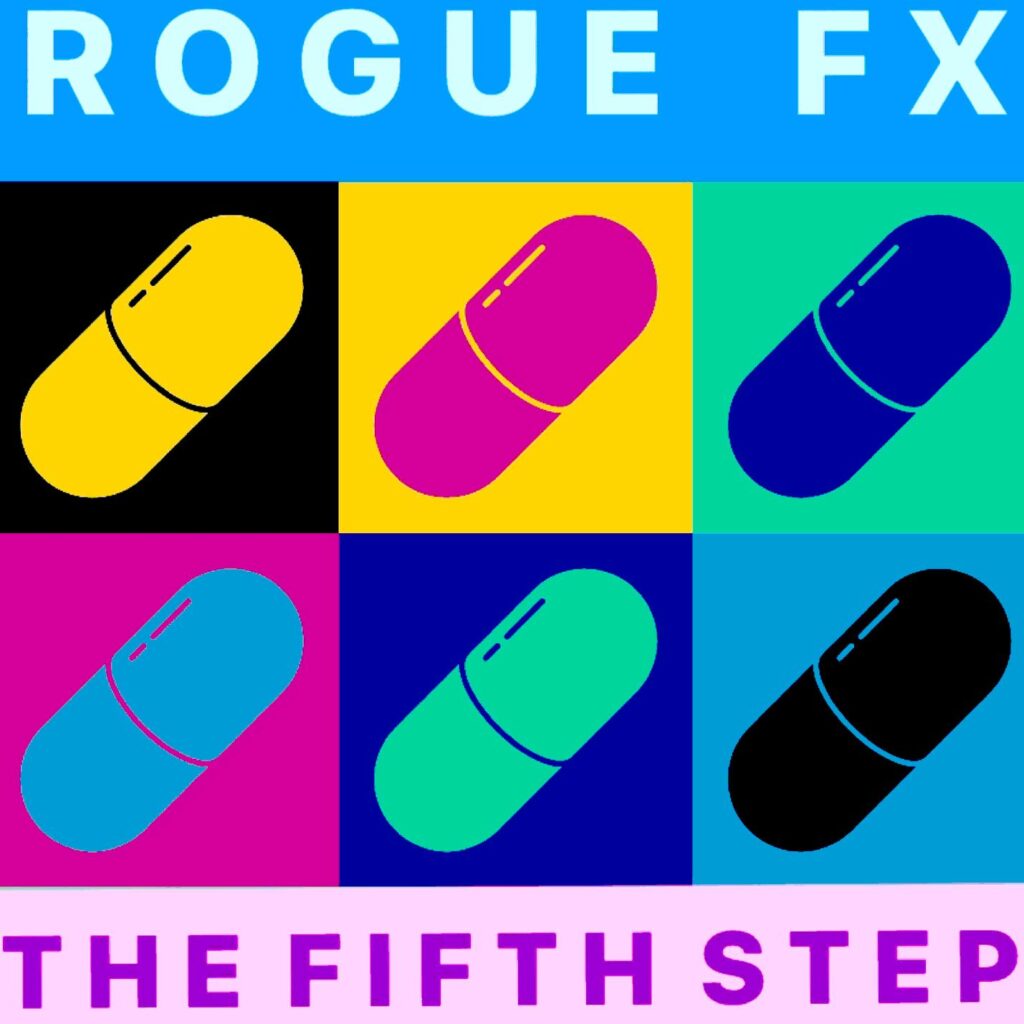 Review by: Damien Reid