The Holdings released a new track 'Stay Home'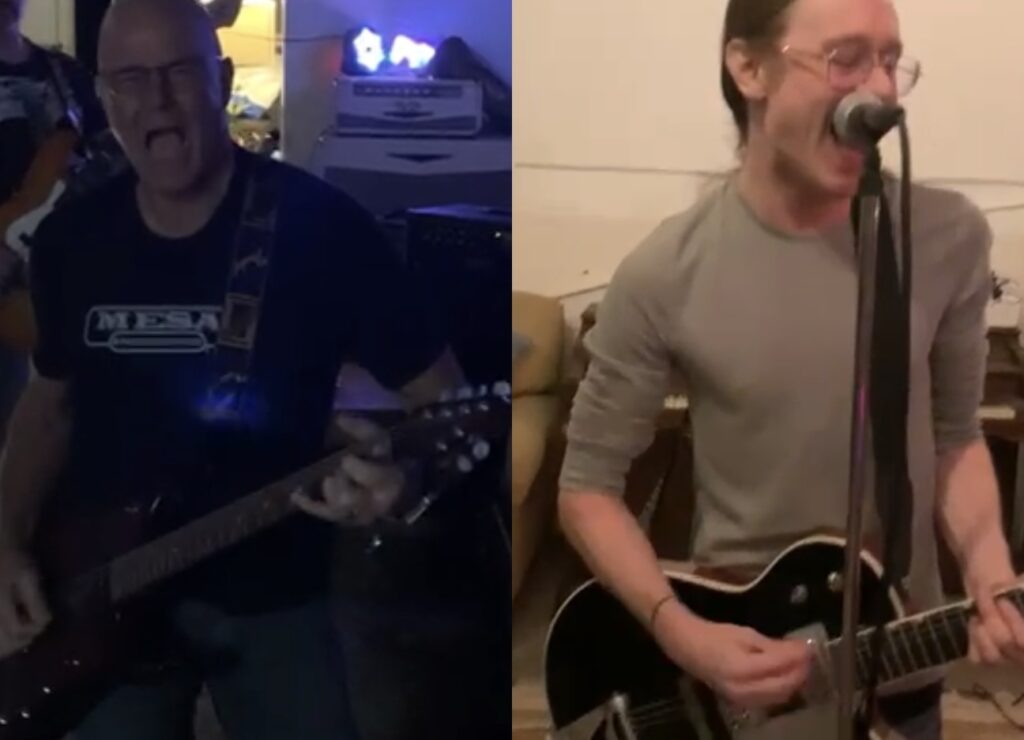 The Last Relapse, an ethereal five-song EP from The Holdings, creates a father-and-son musical legacy. Los Angeles, California Founder David Holding Releases First New Music Since 2010 — With the release of a transcendent new EP, Father & Son, David Holding Jr., the founder and former vocalist/guitarist of Atlanta indie dream pop darlings The Last Relapse, introduces an extraterrestrial musical project with his father, David Holding Sr., The Holdings.
The five-song collection, which is now available on all major streaming services and includes the upbeat new single "Stay Home," examines two generations of melodic styles rooted in themes of love, life, and a brave new world over an addictive swirl of guitar work and soaring vocals that deftly ascend and drift throughout each track.
"The young Holding describes working with his father on the recently released album as "really awesome." We've always had similar musical tastes, so it was exciting to collaborate on some original music for the first time. He got me interested in music at a young age."
In addition to being the first recorded release with his father, who has produced an anthology of eight albums under the names Haynes Holding and Soci3ty over the past two years, Holding notes that Father & Son marks his first musical collaboration since The Last Relapse album Machine in 2010 and his first release since then.
Visit TheHoldingsMusic.com, Twitter, and Instagram to learn more about The Holdings, and search for Father & Son on Spotify, SoundCloud, and Bandcamp.
CONCERNING THE HOLDINGS
With the release of Father & Son, the duo's debut EP, The Holdings, a brand-new musical family venture between David Haynes Holding Sr. & Jr., got off the ground in July 2022.
The legendary Athens, Georgia, music scene that gave birth to REM and the B-52s in the late '70s and early '80s featured guitar player and bassist Haynes Holding (Sr.), who released two albums with his band Dorothy's Dream.
The younger Holding, who was raised in Atlanta and was inspired by his father, founded The Last Relapse at the tender age of 16 as the lead vocalist/rhythm guitarist in early 2006. The band decided to take an indefinite hiatus after a six-year run, a full-length album, Machine, and several hundred performances across the southeast United States.
Jr. and Sr. started working on music again in 2020, first independently and then jointly on songs. Since then, Haynes Holding has released two albums as Soci3ty and five solo albums that represent a range of musical genres and styles. On a new, as-yet-unannounced project, David Holding has been writing and recording with a few former members of The Last Relapse.
KEEP IN TOUCH:
FACEBOOK | INSTAGRAM | TWITTER | SPOTIFY | BANDCAMP |