The Smile Debut Album "Free in the Knowledge" Announced with New Single. The new album A Light for Attracting Attention by Thom Yorke, Jonny Greenwood, and Tom Skinner will be released on May 13th.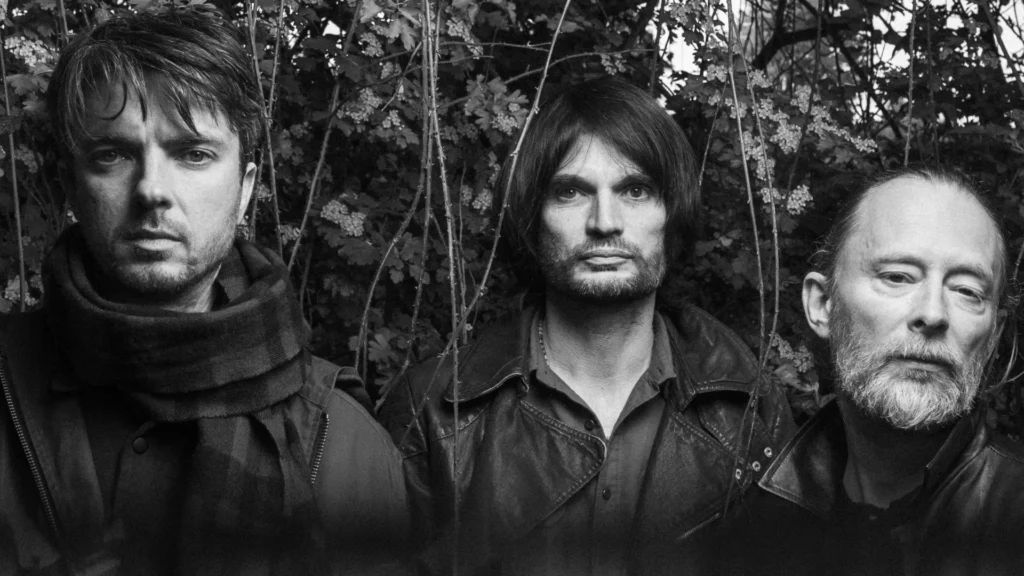 The Smile's first album has been unveiled by Thom Yorke, Jonny Greenwood, and Tom Skinner. It's called A Light for Attracting Attention, and it'll be released on XL on May 13th. They've just released the video for "Free in the Knowledge," which Yorke debuted alone during a London performance in October before the three performed it in January. Below is a video directed by Leo Leigh.
The Smile project was announced last spring when the Radiohead trio and jazz drummer promised a surprise performance at the Glastonbury festival's livestream-only Glastonbury festival. (Although they worked with producer Nigel Godrich on the album, he is not a member of the live band.) "The Smile came about from just wanting to work on music with Thom in lockdown," Greenwood told NME of the band's moniker, which was inspired by a Ted Hughes poem. We didn't have a lot of time, but we wanted to finish a few songs together. It's been sporadic, but it's seemed like a fun way to compose music."
The Smile released its first single, "You Will Never Work in Television Again," in January, after teasing material in an Instagram Live rehearsal. "The Smoke," "Skrting on the Surface," and "Pana-vision" came after that. The band will embark on a spring and summer European tour in mid-May, beginning in Croatia.
Yorke, Greenwood, and Skinner have all had several other active endeavors in recent years, in addition to the Smile. Kid A and Amnesiac were reissued with previously unreleased material and a virtual equivalent by Radiohead. Yorke will also collaborate with Four Tet and Burial on "Her Revolution" and "His Rope" around the end of 2020. He also released new versions of the late MF Doom's "Gazzillion Ear" and Radiohead's "Creep" last summer.
Greenwood's film score repertoire has expanded with the addition of music for Licorice Pizza, Spencer, and The Power of the Dog. Greenwood was nominated for an Academy Award for Best Original Score for the latter in February. Tom Skinner, who worked with Greenwood on the Spencer soundtrack, reunited with Sons of Kemet for Black to the Future, the follow-up to 2018's Your Queen Is a Reptile, last year.
A Light for Attracting Attention:
01 The Same
02 The Opposite
03 You Will Never Work in Television Again
04 Pana-vision
05 The Smoke
06 Speech Bubbles
07 Thin Thing
08 Open the Floodgates
09 Free in the Knowledge
10 A Hairdryer
11 Waving a White Flag
12 We Don't Know What Tomorrow Brings
13 Skrting on the Surface