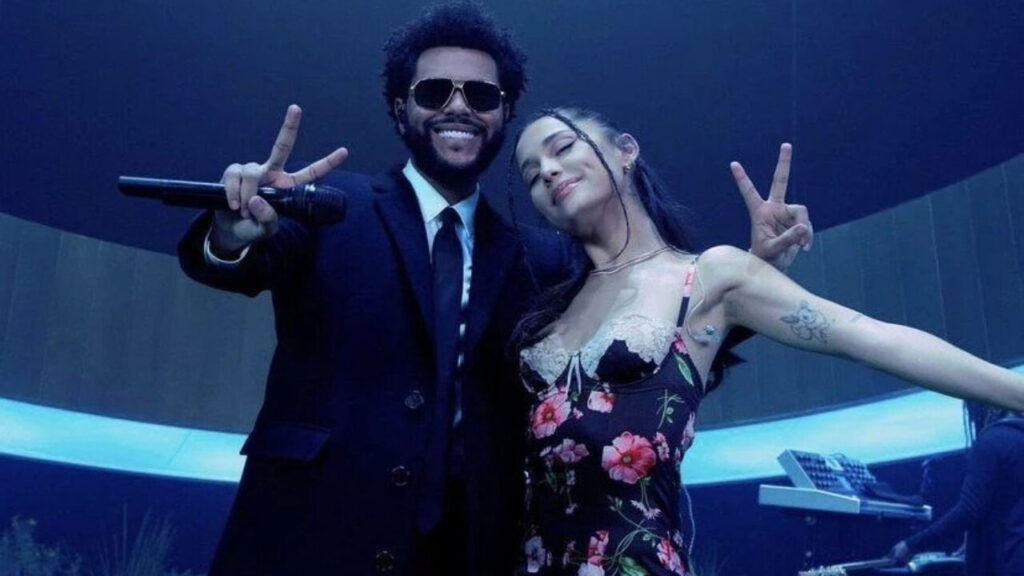 Ariana and The Weeknd have worked together before, so this is not their first duet. Both Positions and Off the Table in 2020, two albums by Grande, include their collaboration. In addition, during the iHeartRadio Music Awards in 2021, they sang a cover of Save Your Tears by The Weeknd, taken from the album After Hours. Since then, the two artists' relationship has been highly sought after by fans who wish they would work together more frequently. Finally, their wish has come true!
Their friendship and work together dates back to 2014, which is quite some time. They originally worked together on the sultry hit "Love Me Harder" (and sparked relationship rumours in the process). After a hiatus of six years, the two reunited in 2020 for Grande's Positions album, where they dueted on the album's most memorable and heartfelt track, "off the table." Then something clicked, and they've been inseparable ever since. After featuring on the instantly popular "Save Your Tears" remix in 2021, Ariana Grande has returned with a new remix, this time of "Die For You," the slow-burning mega hit from The Weeknd's 2016 album Starboy.
Perhaps the billion-plus plays that the "Save Your Tears" remix has received on Spotify served as a clue, but Ariana and Abel have undoubtedly noticed the algorithm-breaking magic that occurs when they sing together. And it seems to reason; their synergy is just unparalleled. Their newest tune resounds with it. If I had to guess (and I'm no scientist), I'd say it has to do with the way their voices intertwine and complement one another. Ari and Abel both have that airy, whistle-like quality to their voices. Their harmonies are so comforting, it's like wrapping yourself in a warm blanket. When Ariana Grande's ethereal voice fades in behind Abel's opening lyric, it adds a chilling touch to the new single. Maybe it's even easier than that for them to achieve success. Ari has virtually mastered the ultra-smooth, ultra-cushioned pop purr, and Abel, well… they're the two best pop vocalists right now. It's safe to say that every new male singer breaking into the "R&pop" scene today is attempting his signature falsetto howl to ignite the loins of listeners everywhere. The obvious result of adding two 10s is a new 10.