Boomer Vibe "Sessions" by William Sanford: Album Review
The project known as Boomer Vibe "Sessions" is a reinterpretation as well as a celebration of psychedelia, which may be represented via a wide variety of musical styles. Come with me to explore more about this surreal journey in today's review!
William Sanford takes listeners on a journey across time and space, focusing on music and its development. A trip that "unstucks" you from the flow of time. The album begins with a nod to Psybient, and then it winds its way through IDM, Video Game Soundtracks, Downtempo, Plunderphonics from the late 19th and early 20th century, Trip Hop, Ambient, New Age, Old School 90s Acid Techno, smatterings of prog influence, and progressive rock. There are hilarious yet hypnotic tracks across this entire album. Some will even manage to get annoyingly catchy, making you hum to it even in the most inappropriate situations. I mean, the song is titled "Do The Buttrack". I'll leave you to explore it yourself!
Boomer Vibe "Sessions" is absolutely slathered in washed reverbs, satirical comedy, and dabbles between a world of swirling charms that exists only when you want to play and experience this 10-piece LP. Good luck and let us know which is your favorite of them all!
KEEP IN TOUCH:
FACEBOOK | INSTAGRAM | SPOTIFY | BANDCAMP | WEBSITE | YOUTUBE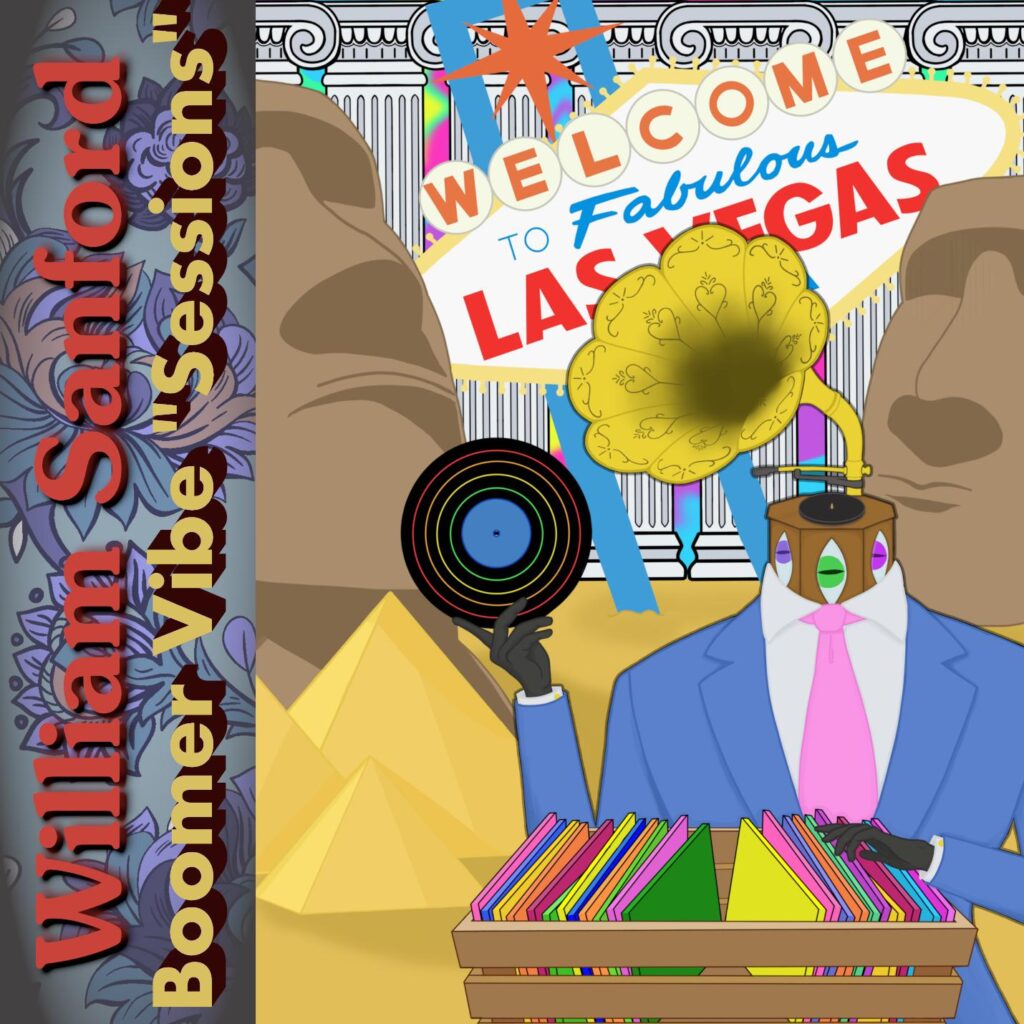 Photo credits: Christina Sanford, Emilija Mitchell
Review by: Audrey Castel