Constellations" by Tally Spear is a hauntingly beautiful, emotive, and energetic pop-rock tribute that transcends the boundaries of mere music and becomes a heartfelt eulogy for a dear friend. This poignant track, released on September 15th, captures the essence of loss, remembrance, and the enduring bond between friends.
The song opens with Tally Spear's mezzo voice, instantly drawing the listener into a world of raw emotion. Her voice has a unique quality, rich and low in the opening verses, lending an air of melancholy to the lyrics. As the song progresses, her vocals ascend to higher registers, taking on an ethereal quality that resonates with tenderness and longing.
Accompanied by a backdrop of thrumming drums and revving grunge guitars, "Constellations" carries an emotional weight that becomes palpable as the music unfolds. The instrumentation complements Tally's vocals seamlessly, creating a sonic landscape that mirrors the complex emotions conveyed in the lyrics.
As "Constellations" concludes, Tally's voice takes on a ghostly quality as she whispers softly and highly into the microphone. This haunting moment adds a layer of introspection and melancholy, leaving a lasting impression on the listener.
Having recently marked the release of her previous track "Imposter" with a sold-out headline show in London, Tally Spear is undoubtedly an artist on the rise. "Constellations" further solidifies her place in the music scene as a storyteller and emotional conduit who can capture the hearts of her listeners with her moving and soulful music.
KEEP IN TOUCH:
FACEBOOK | INSTAGRAM | TWITTER | SPOTIFY | TIKTOK | WEBSITE | YOUTUBE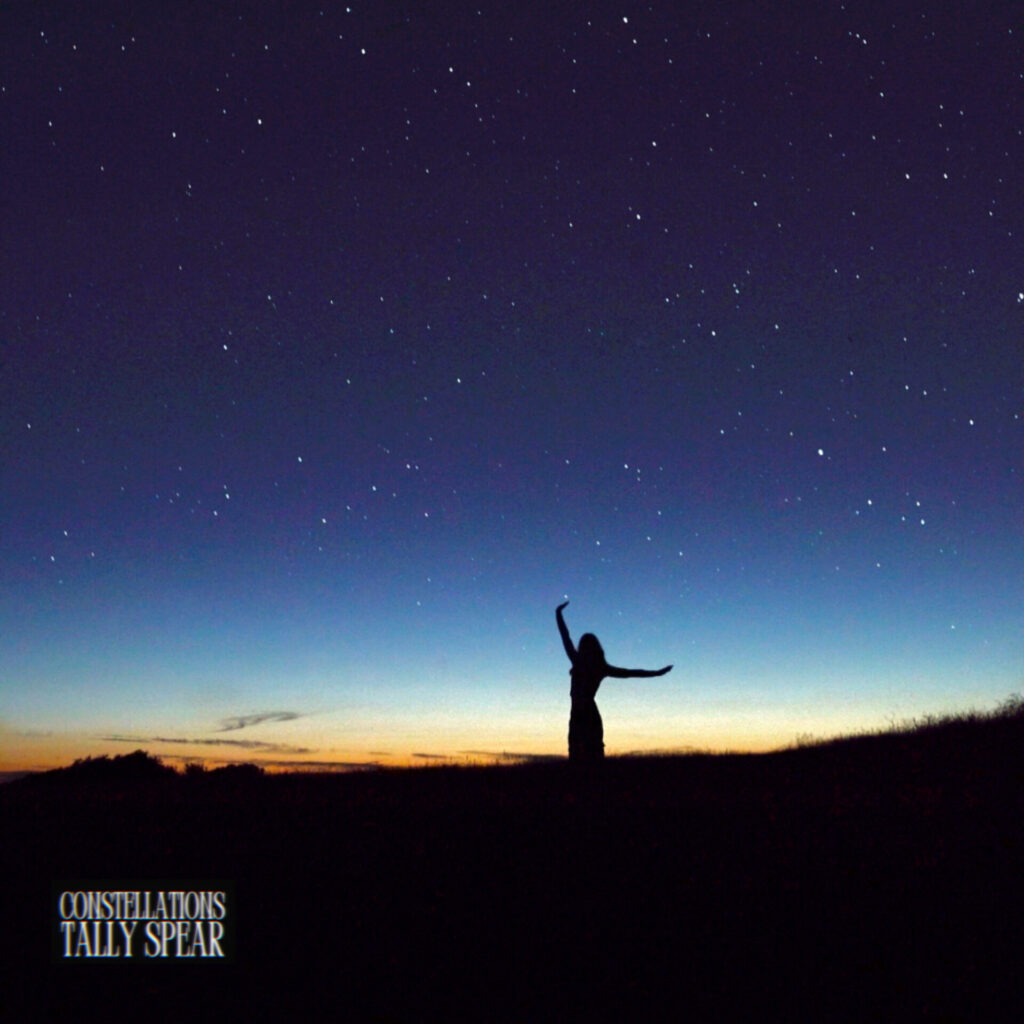 Review By: Naomi Joan