Step into the entrancing realm of Hoos Collective's debut EP, 'Deep,' where the vibrant energy of London converges with the musical prowess of a 6-piece instrumental ensemble. Brace yourself for a sonic journey that seamlessly blends swirling piano tunes, melodic guitars, and surging horns, as the rhythm ebbs and flows with captivating dynamism.
First on the journey is 'Kora Kora,' a track that exudes tribal percussive energy. The combination of relaxing horns and shimmering music creates an immersive experience, pulling you into rhythmic pulses and flourishes.
Next up is 'Mesmerise,' a composition that surges and cascades with rippling pianos and sharp cymbals. The track unfolds like a mesmerizing dance, with drums entering to create a propulsive and calming yet majestic effect.
The EP reaches its pinnacle with 'Creatures of Habit.' Suspenseful and brooding piano beginnings build up to create a layered synergy between the instruments. The music builds like a river, with ghostly echoes that send shivers down your spine. As the horns and drums join in, the song transcends, reaching new heights with each pounding beat. It's a musical odyssey that introduces new melodies, crafting an unpredictable journey akin to navigating uncharted waters.
Hoos Collective, masters of coalescing Hip Hop and Jazz, bring their signature dynamism to 'Deep.' Bouncy beats and cinematic swirls infuse the EP with a richness that ensures it is never boring or too simple. The genius of the collective shines through, a collaborative effort orchestrated by six youthful talents: Joseph Oti on trumpet, Adam Hughes on keyboards, Gennaro Ricciardone on guitar, Matt May on bass, and Rebecca Mills on drums. Together, they invite you to dive deep into the heart of their musical vision.
KEEP IN TOUCH:
FACEBOOK | INSTAGRAM | SPOTIFY | BANDCAMP |  YOUTUBE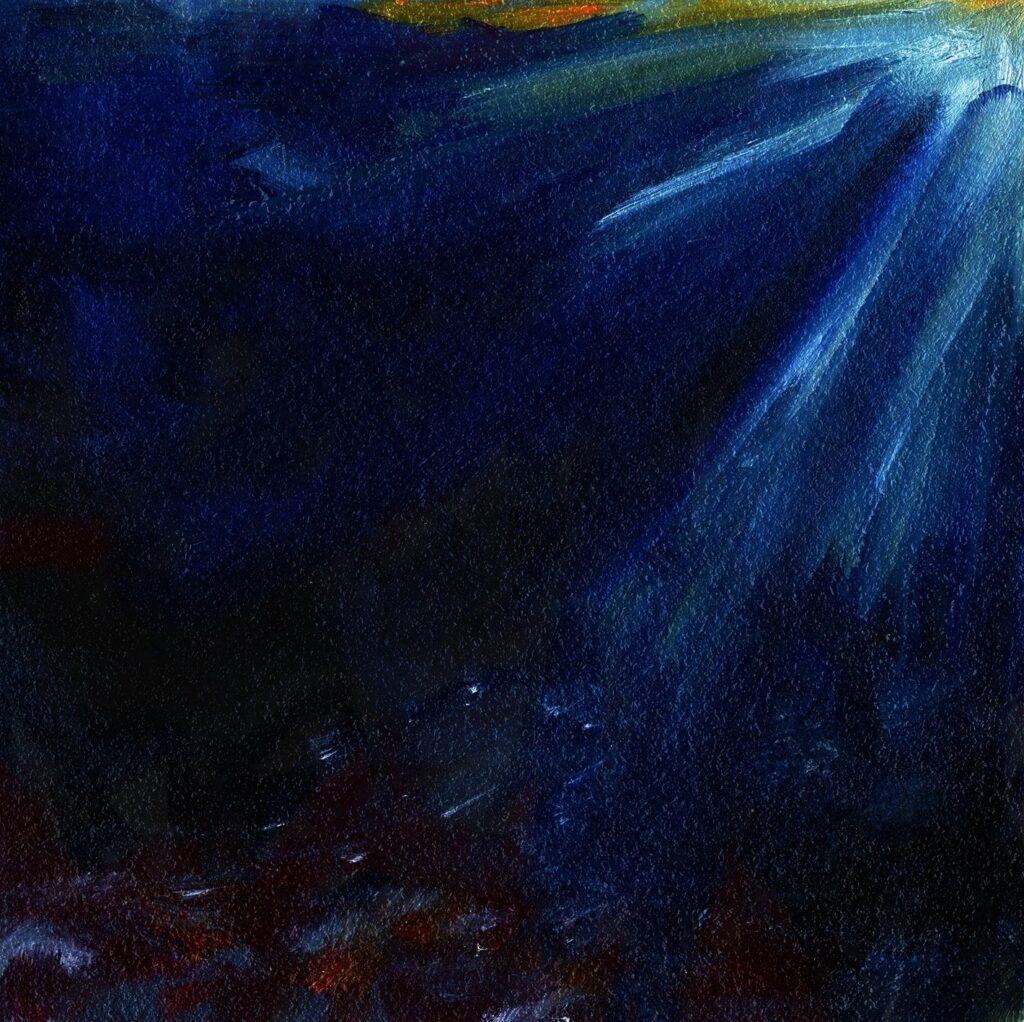 Review By: Naomi Joan