A multi-instrumentalist, singer, and songwriter of Canadian and American descent, Anna Katarina is currently on tour in the stunning province of British Columbia. Find her where Americana and Alt-Pop converge with a hint of Soul.
The lead single from Anna's debut album, Daisychain, "Golden Days," is an alt-pop summertime hit that would fit perfectly on any upbeat indie playlist. Soundscape highlights include Anna's vocals and harmonies, keys and synth, driving electric guitars, and a sassy groove change at 2:25. Reminiscent of HAIM, Maggie Rogers, and Colbie Caillet.
"Golden Days" is about emerging from the dark days and being grateful for all the significant and insignificant things that make life wonderful after a protracted battle with depression in her early 20s (aka, golden). Anna hopes that her listeners can dance their way through the song and find comfort in the lyrics!
American-Canadian singer-songwriter Anna Katarina is renowned for her honest voice, direct lyrics, and eclectic compositions. She just got back from a four-month residency in Nashville, Tennessee, where she performed.
Daisychain, Katarina's debut solo album, is due out in the middle of 2022. It features her unapologetic lyricism, unusual and distinctive production, and a sonic landscape reminiscent of Clairo, Kacey Musgraves, HAIM, Maggie Rogers, Phoebe Bridgers, and Kathleen Edwards. Check out her latest single and the exclusive interview below:
1. Can you tell us a bit about where you come from and how you got started?
ANNA KATARINA: I grew up mostly in British Columbia, Canada but have roots in the southern US too. I've always been involved in music in some capacity or another, but this project is my debut solo album. I've put out a few records with my indie-folk project, Rumour Mill. I love performing, writing, producing, and traveling…. Being a musician really is the perfect job for me. :)
2. Did you have any formal training or are you self-taught?
ANNA KATARINA: I started playing music in the classical world (piano, voice, violin), eventually studying jazz at university and transitioning into a more original contemporary sound. Guitar is my most recent instrument and has been a combo of self-teaching and sporadic lessons. Overall, yes, I have a lot of formal training and I still study with amazing musicians as often as possible — there is always something to learn and I love discovering new techniques that I can incorporate into my playing!
3. Who were your first and strongest musical influences and why the name 'ANNA KATARINA'?
ANNA KATARINA: "Anna Katarina" is my real name – I'm named after my great-grandmother. I have many, many influences and grew up with my mom who exposed me to many greats at a very young age. Some of my top influences are: Sheryl Crow, Fleetwood Mac, Etta James, Brandi Carlile, Paul McCartney, Sarah McLachlan, Maren Morris, Kacey Musgraves, Florence & The Machine, Lianne La Havas, The Bros. Landreth, Amy Winehouse….
4. What do you feel are the key elements in your music that should resonate with listeners, and how would you personally describe your sound?
ANNA KATARINA: I've been describing it as alt-pop/indie-americana, but if anyone comes up with something better, let me know – haha! I like to push the envelop in my songwriting and production – there are some chord progressions that are quite off-brand for contemporary music. I also use a combination of organic elements like acoustic guitar and banjo with more produced sounds like vintage synths and programmed drums. I think my debut album strikes a good balance with cool production yet still letting the lyrics and songwriting shine.
6. What's your view on the role and function of music as political, cultural, spiritual, and/or social vehicles – and do you try and affront any of these themes in your work, or are you purely interested in music as an expression of technical artistry, personal narrative, and entertainment?
ANNA KATARINA: I do think it's part of my responsibility as an artist to speak out about certain topics and themes. My first single, 'Only Love" (2020), is a soft-spoken anthem about politics/global warming/social justice/love. On my upcoming album, I have a track called "People Games" which is a bit more aggressive – it's about specific men in US government. ;) Speaking out isn't generally the focus of my songwriting, but it is part of me. I believe artists should question whether they could be writing about more impactful topics, but everyone has a different comfort level.
7. Do you feel that your music is giving you back just as much fulfillment as the amount of work you are putting into it, or are you expecting something more, or different in the future?
ANNA KATARINA: Almost? Getting there? I really see my hard work paying off. Finding a balance between working hard and working too much is difficult. It can be a never-ending hustle, but I'm grateful that I love the business side of the industry in addition to the creative. :)
8. Could you describe your creative processes? How do usually start, and go about shaping ideas into a completed song? Do you usually start with a tune, a beat, or a narrative in your head? And do you collaborate with others in this process?
ANNA KATARINA: It really depends on the song. Sometimes I write from a more technical perspective, like "I'm going to write a super groovy song in 6/8 at such-and-such bpm with the vocals sitting in this range." In that case, I usually have an idea of the production before I even start writing. In other cases, the song just pours out of me and I'm like, where did that come from? "Gracie" was like that. However the song happened, I always refine my songs with my music-theory brain, to see if there are places I can make it more interesting or emotional.
When I started writing, I focused more on the music and less on the lyrics, but in the past, that's really balanced out.
I do collaborate with other artists too – it's different every time, depending on my role and how the other artist approaches writing. I have a duo project too (Rumour Mill) which is now mostly co-writing.
9. What has been the most difficult thing you've had to endure in your life or music career so far?
ANNA KATARINA: I struggled heavily with depression and anxiety for a few years after college. It was horrible and took a while to heal – there was some underlying physical health stuff going on too. I could barely play music during that, let alone pursue it as a career. Sometimes I feel like I'm "behind" because of it, but those years are part of my journey. I think it's made me a more compassionate, empathic person and benefits my music greatly. It's also made me very conscious about staying healthy – in mind and body – which can be challenging in this industry.
10. On the contrary, what would you consider a successful, proud or significant point in your life or music career so far?
ANNA KATARINA: As I'm sitting here, I honestly think this is the most successful and proud I've been…. just in general. I recognize the work I've been putting in (especially over the last two years), and I feel like my career is propelling forward. I'm playing over 50 shows this summer (all self-booked), just got a European booking agent, playing some festivals in the fall…. and when I'm not doing that, I'm hanging out with my amazing friends and family at the beach. :)
KEEP IN TOUCH:
FACEBOOK | INSTAGRAM | TWITTER | SPOTIFY | TIKTOK | WEBSITE | YOUTUBE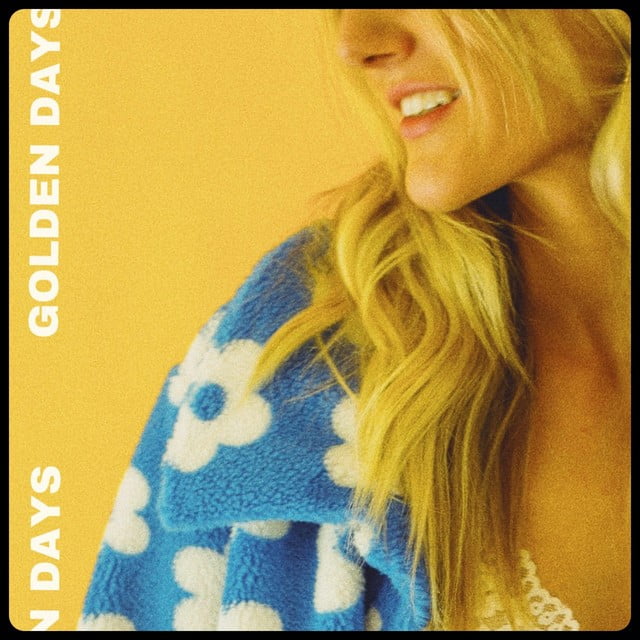 Photo credits: Daddy Leica