Billy Javy, a Puerto Rican musician, has been making Christian hip-hop, reggaeton, and trap music since he was 15 years old, but he only recently began making recordings for a living.
His recent release is a Christian reggaeton song called 24/7 that conveys the message that God is present with us at all times in a rhythm that appeals to younger listeners. Check out the song and the exclusive interview below: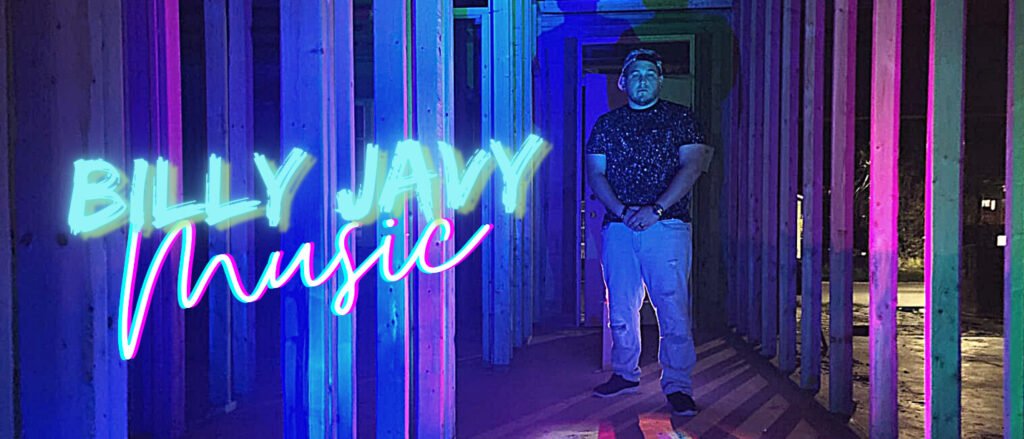 1. Can you tell us a bit about where you come from and how you got started?
BILLY JAVY: My name is Billy Rivera and I am from Puerto Rico but I currently live in Orlando FL. I came to the United States when I was 18 on 2009 without any English since I only spoke Spanish.
Music has always been my passion. I started my writing my first couple of songs when I was 15 years old. I was writing reggaeton/hip-hop songs that were beyong my age. I gave my self to the urban lifestyle and I was trying to live everything I was writing about. I got my first break to meet with a label during this time but since I was a minor my parents did not allowed me to meet with them. I got very discouraged but since music was everything to me I kept writing song and throwing them out. When I was 18 I moved to Orlando Fl, the place were I gave my self to the urban lifestyle writing my own music and lived them as my own. I was only writing about party, alcohol and girls at all times since all the music out was my biggest influence. During my time in Orlando I met the person that make me realize that I had to change (My Wife). We were on a relationship that wasn't the best for years, we were on and off at all time and broke up about 5 times during the course of 7 years. Everytime when I was with her I had the feeling that I was missing something in our relation, like an imposible feeling of love and I had to find real love so we broke up again and since I was so misguided by the music I always went back to the urban lifestyle.
Then in 2016 I met the one who filled my void. The love that I was missing. The one who change my life. GOD.
When I met God my void was filled. He fix my relationship and with God the love was completed. He was all we were missing and all I was missing.
When I met God I did like a music detox. I stoped listening secular music for about 3 years and Christian music became my biggest influence.
That's when I realized I had to use my talents. God gave me my talent to change the course of music and I began writing Christian music.
There is a need for positive music, a change in lyrics. The rythms don't have to change but the lyrics does and I am here to do so and make high quality reggaeton with a different message.
2. Did you have any formal training or are you self-taught?
BILLY JAVY: I was self-taught. I have a passion for poetry, rap and hip-hop that inspired me to be best I can be as a writer.
3. Who were your first and strongest musical influences and why the name 'BILLY JAVY'?
BILLY JAVY: even though I am christian my biggest influences started in the secular side with people like Daddy yankee, Wisin & Yandel and Vico C.
4. What do you feel are the key elements in your music that should resonate with listeners, and how would you personally describe your sound?
BILLY JAVY: I think that if I make high quality music with great positive lyrics with the rhythms that people love I will be successful.
6. What's your view on the role and function of music as political, cultural, spiritual, and/or social vehicles – and do you try and affront any of these themes in your work, or are you purely interested in music as an expression of technical artistry, personal narrative and entertainment?
BILLY JAVY:
Music Is such a big influence in the world. I you notice most song are about sex, drugs and alcohol. 90% percent of them have a bad message and I use my self as an example. The key to change this is to include positve music in all radio station and in all events. We need to stop separating our music by categories and mix them all up with everything that is out there and spread a better message.
7. Do you feel that your music is giving you back just as much fulfilment as the amount of work you are putting into it, or are you expecting something more, or different in the future?
BILLY JAVY:
I do this because I love it and because of God. I have no expectations as long as someone hears my song and thinks about a change.
8. Could you describe your creative processes? How do usually start, and go about shaping ideas into a completed song? Do you usually start with a tune, a beat, or a narrative in your head? And do you collaborate with others in this process?
BILLY JAVY:
I try to use everything I see and lived. I think relatable lyrics are usually the successful ones. I am always open to collaborate, positive feedback and constructive criticism. My writing process take time, I don't write song in one day since I try to have the bes message I can for my songs.
9. What has been the most difficult thing you've had to endure in your life or music career so far?
BILLY JAVY: when I moved by my self to florida I had to learn a new language, get jobs and grow my self into a professional on my own.
10. On the contrary, what would you consider a successful, proud or significant point in your life or music career so far?
BILLY JAVY: meeting God and changing my life has been one of the best moments of my life. He restored my relationship with my wife, Give me successful Job with the government, a house, and a beautiful son. I couldn't be more proud and happy on how my life has turned in to and new entering into what I love to do as a singer song writer…Feels like a dream.
KEEP IN TOUCH:
FACEBOOK | INSTAGRAM | TWITTER | SPOTIFY | YOUTUBE
Photo credits: Billy Javy