Camila Knight is an eclectic singer/songwriter who combines atmospheric electronic textures with expressive vocals and powerful lyrics. Defiant melodic pop with majestic soundscapes and emotional beats. She develops her own musical universe, influenced by artists and bands such as Radiohead, Joni Mitchell, Ella Fitzgerald, Björk, Coldplay, and AURORA.
She is passionate about empowering people and tries to provide a safe haven for those who are lonely, misunderstood, or disturbed. "Music has taught me how to express myself more effectively, and songwriting has been therapeutic for me. As a child, I was an introvert who wanted to remain mute since I felt no one could really understand me. I made the decision to break the silence. I realized that composing music allows me to share something useful, last a long time, and assist others." "Angels," her debut single, was published on July 17th and peaked at number 43 on the Pop iTunes Charts, attracting a global audience.
The release of the debut EP 'Uplifted' signals the start of a new chapter. 'Uplifted,' a crossover between electropop, alt pop, dance, and indie pop, encompasses a wide range of genres. The intimate stardust arrangements are mixed with forceful, anthemic choruses in this defiant modern pop song. A fusion of unabashed big pop melodies and serious messages.
Check out the exclusive interview below: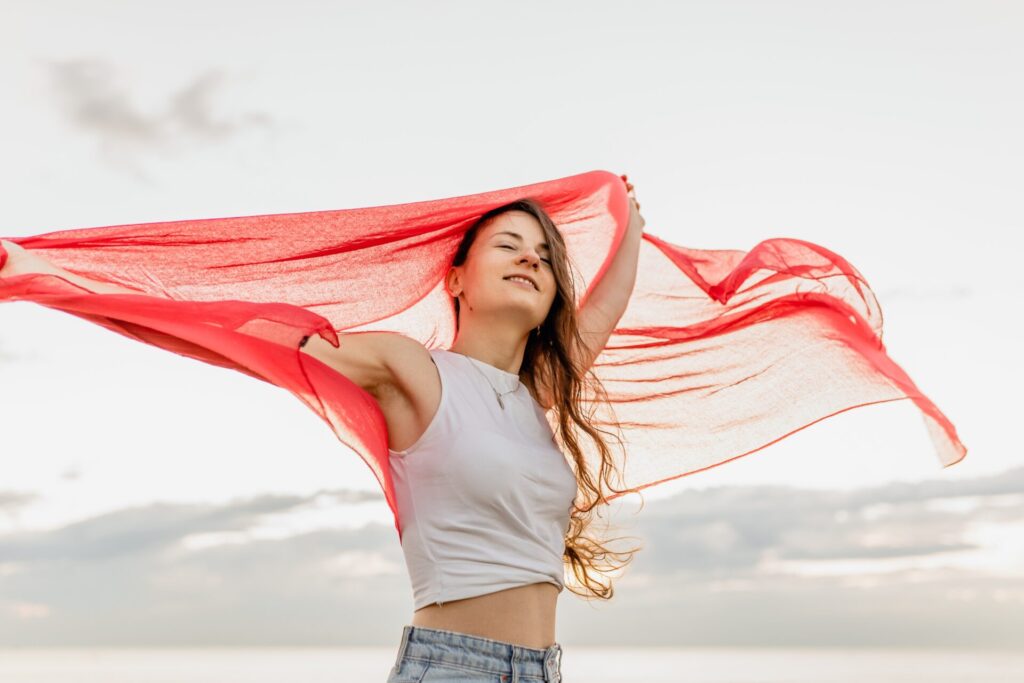 1. Can you tell us a bit about where you come from and how you got started?
CAMILA KNIGHT: I come from a musical place. In my house one could hear classical music and vinyls by Elton John, Led Zeppelin and Queen brought from London by my dad.
As a child I was always drawn by music and loved performing at home, dancing and singing along to my favourite records. I used to make up melodies on my mini keyboard and write down snippets of lyrics or short poems in my dairy. At the age of 9 I sang in a local church during celebrations and then participated in various national and international song contests across the country. I was a very shy child but music and performing helped me open up. I discovered songwriting to have a therapeutic effect on me.
2. Did you have any formal training or are you self-taught?
CAMILA KNIGHT: I studied piano with a private teacher for a few years. I started with classical music, and then I learned how to play jazz, soul and pop. I also took private vocal classes and studied in l'AULA Berklee College of Music in Barcelona. I've always been very studious so receiving some kind of formal training was important for me. But only when I started writing my own songs and performing them live have I developed my own piano and singing style. Other than that, I'm a self-taught guitar, uke player and loop artist.
3. Who were your first and strongest musical influences and why the name 'CAMILA KNIGHT'?
CAMILA KNIGHT: Some of my first and strongest musical influences were Alicia Keys, Whitney Houston, Ella Fitzgerald, Eva Cassidy. When I was a kid I used to sing their songs holding a marker in my hand and imagining I'm on stage. I used to listen to both lyric voices as well as dark soulful singers and they both influenced the way I sound today. Camila Knight refers to my original name.
4. What do you feel are the key elements in your music that should resonate with listeners, and how would you personally describe your sound?
CAMILA KNIGHT: I would describe my music as uplifting, whimsical and relatable. Defiant modern pop blended with the intimate stardust arrangements and the powerful, anthemic choruses. A merge between unapologetic big pop melodies with meaningful lyrics. Hopefully my music raises people's spirits and helps them understand themselves better and gives them inner strength.
6. What's your view on the role and function of music as political, cultural, spiritual, and/or social vehicles – and do you try and affront any of these themes in your work, or are you purely interested in music as an expression of technical artistry, personal narrative and entertainment?
CAMILA KNIGHT: I try not to mix my music with politics but sometimes I do like referring in my songs to spiritual and social concepts. I also do make references to recent events that I feel especially strong about. My debut single "Angels" is kind of a protest song. In the lyrics I express my outlook on social conventions and pressures. Though most of my songs talk about my personal feelings and experiences.
7. Do you feel that your music is giving you back just as much fulfillment as the amount of work you are putting into it, or are you expecting something more, or different in the future?
CAMILA KNIGHT: Being able to work with music and releasing my songs is a true dream come true. I feel blessed that I can do what I love. It fills me with happiness to be able to write music and to be putting out new songs to see that many people actually connect with them. I feel grateful for my wonderful supportive community. It's thanks to them that I can continue releasing new music. But of course there are goals that I am still aiming for. I want to keep challenging myself as a musician, making quality music and putting out some great shows.
8. Could you describe your creative processes? How do you usually start, and go about shaping ideas into a completed song? Do you usually start with a tune, a beat, or a narrative in your head? And do you collaborate with others in this process?
CAMILA KNIGHT: Depending on the song, I start with a melody or with lyrics first. I tend to record short voice memos throughout the day and then I sit at the piano, find the right chords and afterwards, some snippets of lyrics start coming in. Sometimes the lyrics come first. I write them down in my journal and then come up with a melody. After that, I start working on the arrangement and lay down harmonies for the backing vocals. Then, I imagine rhythm and melody lines for other instruments or sometimes we come up with basslines and rhythm with my bandmates during the rehearsal. All the production elements are added later. Honestly, music creation feels like cooking the most delicious cake or like preparing a magical potion. I enjoy every part of the music creation process, but love coming up with a melody that gives me goosebumps.
9. What has been the most difficult thing you've had to endure in your life or music career so far?
CAMILA KNIGHT: Being a full time independent musician you have to juggle through multiple roles at the same time. You're not only a singer songwriter but also you are your own content creator, lyricist, designer, video editor, sound engineer, promoter, event organiser, PR, social media manager and more. There's a lot you have on your plate, constantly running through to-do lists, answering emails, looking for ways to be creative and innovative at all times. It's a 24 hour job, so it's hard to relax and do nothing. There's always so much to do.
10. On the contrary, what would you consider a successful, proud or significant point in your life or music career so far?
CAMILA KNIGHT: Definitely releasing my debut EP "Uplifted" was a big moment. I started releasing music in 2020 and that's when I put out my debut single "Angels". Releasing this record and also producing its physical copies felt very gratifying. This EP closes one chapter and opens up a new one. It marks the beginning of a new era for me as a musician.
KEEP IN TOUCH:
FACEBOOK | INSTAGRAM | TWITTER | SPOTIFY | WEBSITE | BANDCAMP
Photo credits: Anna Svobodova