Chad Lewine's music aims to shake people out of their complacency. His music elevates you and makes you feel better about yourself. His music should make you feel understood and connected. to continue building your empowerment.
His hope is that through listening to my songs, his listeners will gradually bring about global change. It's no longer the same after hundreds of thousands of years of the same thing. We are not alike. We no longer experience life or feel the same way. We are unique.
The world is currently undergoing a shift. He is aware of our feelings. The world is evolving. Each person must respond to their calling. He makes music. music that empowers. for being truthful. to feel happy. to safeguard ourselves. for keeping ourselves in mind. for awakening. The time has come to get up. Check out the latest single & the exclusive interview below: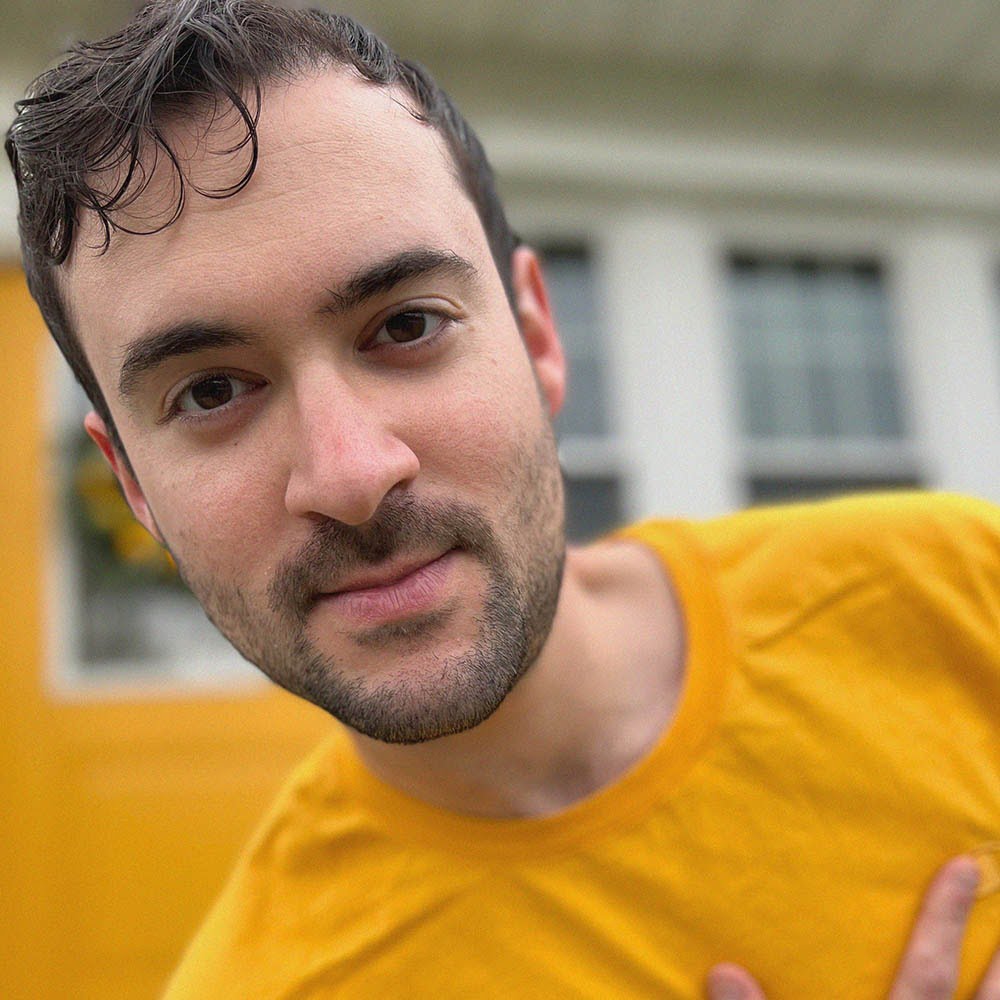 1. Can you tell us a bit about where you come from and how you got started?
CHAD LEWINE: I come from the land down u… wait no… that's not right. I grew up outside of Philadelphia and lived in Brooklyn for most of my 20s. Now I am currently back in my hometown of Lansdale, PA. I was dancing and performing as soon as I could stand and walk. I was in theater camp for 12 years, rock band camp for several, and did theater and hip hop dance throughout the school year. I got my start writing and performing original music in New Hope, PA in 2010. That was the start!
2. Did you have any formal training or are you self-taught?
CHAD LEWINE: I am mostly self taught. I took saxophone and guitar lessons in primary school but I didn't want to practice. Ha. I was already the best! I took music tech classes in high school and that opened my eyes to what is possible with a computer. I AM however a professionally trained singer. Lots of vocal lessons and still keeping up on it.
3. Who were your first and strongest musical influences and why the name 'CHAD LEWINE'?
CHAD LEWINE: First, was Michael Jackson, of course! The first time I heard "Will You Be There" and saw the "Bad" video I was hooked. I am an MJ superfan. His "Scream" era is his most underrated and is widely unknown to the masses. What he was starting to say with his music in the mid and late nineties was massive. Also, I haven't mentioned this in any interview yet because it never clicked, but Broadway and musicals have a heavy influence on me! Probably part of why my music is somewhat anthemic and I love to belt.
Currently, my strongest influences are Lights, Savage Garden/Darren Hayes, Charli XCX and Christine and the Queens among dozens of others! I'm usually listening to a few albums at a time on repeat. Many of my influences aren't noticeable in my sound but are still influential in my creative process overall.
I went by many names before I decided to go with my given name, Chad Lewine. I went by Chad D, then HoneyChrome, and then Chad Mosaic for a quick minute. After all that and some personal growth, I chose to go by Chad Lewine. No facade, no ploy, no catch, no mask – just genuinely me!
4. What do you feel are the key elements in your music that should resonate with listeners, and how would you personally describe your sound?
CHAD LEWINE: Lyrics, lyrics lyrics lyrics. They are the core of my music and mission. Then the music underneath supports those sentiments, usually with big beats and slightly odd melodic sounds. I just do what I hear in my head. I am finding that my roots are steadily planted in rave music, specifically trap and hip hop leaning EDM mixed with commercial pop tendencies. I was going to tons of raves during the emergence of Trap in the US around 2013. The beats and sub bass connect to the human soul like no other. Throwing positive lyrics over that is not very common, so that is definitely a part of my signature sound.
6. What's your view on the role and function of music as political, cultural, spiritual, and/or social vehicles – and do you try and affront any of these themes in your work, or are you purely interested in music as an expression of technical artistry, personal narrative and entertainment?
CHAD LEWINE:
Oh I love this question. I've made several political songs! Music is a megaphone for a message. We used it in the 70s, we can use it again. It is no longer taboo to take a stand as an entertainer or public figure. Music is also 100% spiritual/divine. Music is the perfect example of energy in action. Everything is made of sound, vibrations. That is why music affects us so deeply. I only write songs that I connect with emotionally. I have to believe every word I sing, so when I'm writing a song I'll always pay attention to a feeling if something doesn't feel quite right coming out of my mouth. This allows me to be 100% committed to the song when performing it!
7. Do you feel that your music is giving you back just as much fulfillment as the amount of work you are putting into it, or are you expecting something more, or different in the future?
CHAD LEWINE:
When I first started, I was ego driven, 100%. I wanted the world, the sky and all that is in it. I wanted all that to validate me. But as time goes on and the more I grow, the less it is about me. I even wrote a song called "It Ain't About Me" which addresses this sentiment exactly. I want my music to reach people so they can connect and heal. The numbers don't matter. Of course I want to reach a level where I can sell out some medium sized venues, but anything beyond that is now a gift and is not my main goal. I want to pay my rent / mortgage with music. That's why I wrote my song "35." If I can pay for my housing with music I consider that succeeding. As for performing, I get back what I put into that. I just want more people to attend. Performing is the place to exchange the energy between artist and fan. Most artists need that exchange of energy!
8. Could you describe your creative processes? How do you usually start, and go about shaping ideas into a completed song? Do you usually start with a tune, a beat, or a narrative in your head? And do you collaborate with others in this process?
CHAD LEWINE:
I've honed my process over the last few years. Before then, I would usually tinker around with the beat/production and then write over the top of that. But I found that would hold me back since it is so time-consuming for me to build beats and I am not great with music theory. Now, my process usually is:
1. I experience a strong and clear thought, feeling or emotion.
2. I recognize this is affecting me in some way, so I know it's something important and relatable. So I convert it to a song in my head.
3. I open my voice memos app and record a brief section that's buzzing around my head, which usually ends up being the chorus, but sometimes it evolves and becomes a different part of the arrangement.
4. I spend a few days/weeks listening and finishing the melody and lyrics into a complete lead vocal arrangement
5. The song itself is now so I move to pre-production, creating a simple beat beneath the vocal to express my production ideas or recording a completely acapella arrangement.
9. What has been the most difficult thing you've had to endure in your life or music career so far?
CHAD LEWINE: Not being seen or heard at the level I'd like. Building up excitement and expectations that are not aligned with reality or the work I've put in on the front end. Realizing I've been the victim of narcissistic abuse for most of my life. Trying to get out of an abusive romantic relationship has been the hardest thing in my life so far. But I am pretty much through it and that's part of my answer to your next question.
10. On the contrary, what would you consider a successful, proud or significant point in your life or music career so far?
CHAD LEWINE: This era of "35" is my most significant yet. The combination of working on my own personal issues and putting serious focus and funding behind my music is slowly but surely bumping me up to the next level.
KEEP IN TOUCH:
FACEBOOK | INSTAGRAM | TWITTER | SPOTIFY | WEBSITE | YOUTUBE