Clinton is a Hong Kong native who now resides in Ireland and creates chill, euphoric, and melodic music in a variety of genres that is influenced by musicians such as Porter Robinson, Said The Sky, Dabin, Yiruma, Shallou, Above & Beyond, Sleepy Fish, etc. He currently has 30,000 Spotify subscribers each month and also has releases on Apple Music, Deezers, Tidal, and other services.
Within a year of its release, his song "let go" received 300k streams on Spotify, and his collaboration with KTL, "Take Some Time," was also signed to the "Chinchilla" imprint of the Artist Intelligence Agency label. The following song by Clinton, "electric blues," was made available on May 27. The song is about trying to maintain optimism while also feeling like life is stagnating. When we don't achieve life milestones at the exact moments that society expects us to, we frequently feel stuck. Everyone, however, moves at their own pace, and everything occurs for a reason. And that's the ray of hope that serves as a constant reminder to keep moving forward.
1. Can you tell us a bit about where you come from and how it all got started?
CLINTON N: I was born and raised in the small and busy Hong Kong. Then spent 9 years in San Francisco for high school and university. I finally relocated to Ireland in 2016 and have been here since! It all started in Hong Kong with the day when I suddenly realize I knew enough about music theory to write my own ideas, chord progressions and melodies. Then it further solidified my passion when I was able to translate my thoughts and feelings through music and the rest is history!
2. Did you have any formal training or are you self-taught?
CLINTON N: I was a classically trained pianist and cellist. I also studied classical/contemporary music composition in university, but all my current electronic productions, from using a DAW to making album artworks were self-taught.
3. Who were your first and strongest musical influences and why the name 'CLINTON N?
CLINTON N: Yiruma, Joe Hisaishi and Hans Zimmer were my early musical inspirations as I was mainly doing piano improvisations. I've since moved on to experimenting different genres and styles of music, but these guys will always have a special place in my heart. As for the alias, 'Clinton N' is my first name and last's initial. Extremely creative, I know.
4. What do you feel are the key elements in your music that should resonate with listeners, and how would you personally describe your sound?
CLINTON N: For me, I think I pour a lot of my emotions into the lyrics, chord progressions and overall atmosphere of the track. I feel like these are probably the main elements that would be most reflective of my state of mind and ideally, resonate with my listeners.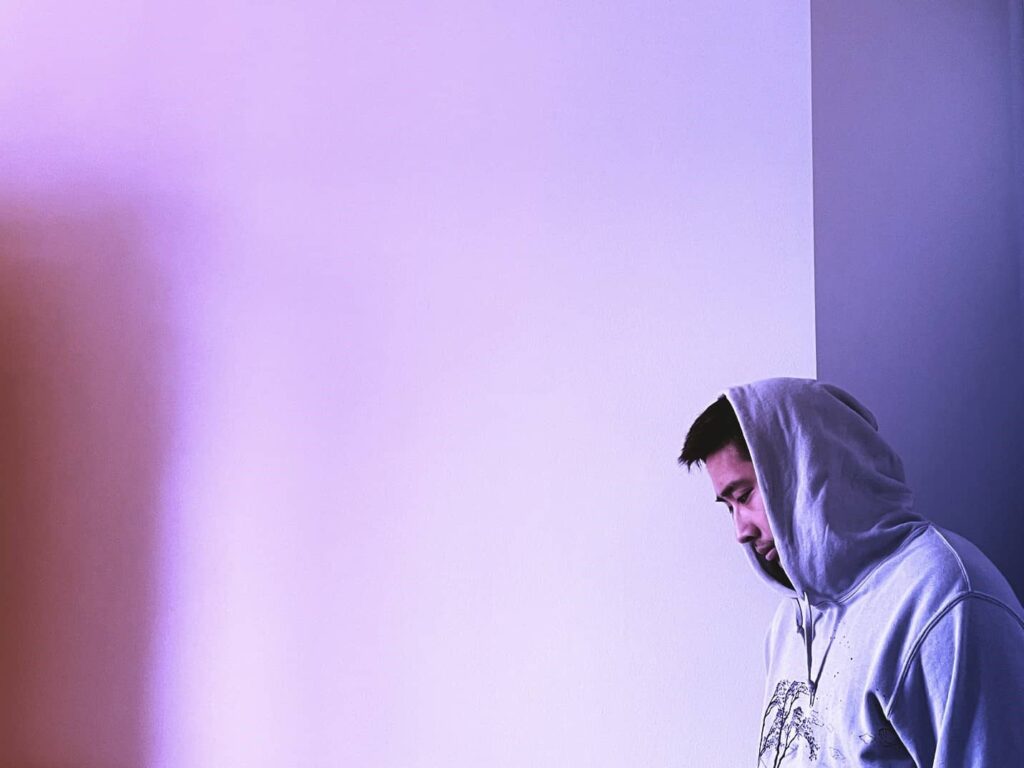 6. What's your view on the role and function of music as political, cultural, spiritual, and/or social vehicles – and do you try and affront any of these themes in your work, or are you purely interested in music as an expression of technical artistry, personal narrative and entertainment?
CLINTON N:
I think that music can be extremely powerful and with the right song, it can drive huge political, cultural, spiritual, or social movements. At this stage of my music career, I haven't actively tried to invoke the above movements or vehicles. For me, it's still more about expressing what's on my mind, telling my stories and sharing my emotions through music.
7. Do you feel that your music is giving you back just as much fulfilment as the amount of work you are putting into it, or are you expecting something more, or different in the future?
CLINTON N:
The fact that I'm able to create music that's personal to me is already very fulfilling. There's the obvious progression on wanting to collab with my current inspirations, playing gigs, getting signed to labels etc. But I am and always will be grateful to be able to make music in the first place
8. Could you describe your creative processes? How do usually start, and go about shaping ideas into a completed song? Do you usually start with a tune, a beat, or a narrative in your head? And do you collaborate with others in this process?
CLINTON N:
There doesn't seem to be a pattern on what I'd usually start with first. Whatever invokes the most emotions from me would be my starting point. Sometimes it could be a simple melody (first 5 seconds of 'electric blues'); Sometimes it could be a beat ('let go') and sometimes a narrative or personal experience ('your favorite song')
9. What has been the most difficult thing you've had to endure in your life or music career so far?
CLINTON N:
During my 3rd year in university, one of my music professors told me I was not cut out for music and that maybe I should give up just because I violated some sort of time-period-specific musical rules when composing for one of my assignments. Music has got me through a lot in life and gave me an outlet to escape and express myself. I've looked up to all my professors at that time and to hear someone say that to me was extremely tough and difficult. I was angry, depressed and frankly, thought about giving up for a long time after that. But thankfully I had amazing friends and classmates who encouraged me to keep going
10. On the contrary, what would you consider a successful, proud or significant point in your life or music career so far?
CLINTON N: I'd say when I received my very first message from a listener on how my music has impacted their lives and kept them afloat despite all the chaos going on around them. Knowing someone was able to resonate with my music and how it was able to help them during tough times gives me energy to continue on my journey!
KEEP IN TOUCH:
FACEBOOK | INSTAGRAM | TWITTER | SPOTIFY | YOUTUBE