Award-winning composer Dave Anson hails from the Northwest of England. Dave, who was raised in the picturesque lake district, became an important player in the live music community and contributed to a number of artists' studio albums. After completing his studies at Leeds College of Music and earning a First Class Honours Degree in Music Production with a focus in music for film and television, Dave began to focus heavily on composition.
His soundtracks made an impact on the independent film scene and won accolades at international film festivals. Dave has also had extensive experience working with marketing firms for organizations like the NFL, NBA, PGA Tour, and Sony. The perfect fusion of orchestral scores and hybrid electronic elements in Dave's music allows him to craft exquisitely unique music for any project. Due to this diversity, he had the opportunity to work on a wide range of film genres and musical genres, from classical orchestral to entirely electronic. Many directors and developers are interested in working with Dave because of his capacity to make viewers feel a connection to any character or product.
The movie "My Over There," in which Penny Fuller, an Emmy winner and Tony nominee, stars, has "My Over There" as its original soundtrack. The score was recorded with session musicians in LA and at Glass Sound Studios in England. This score's central idea is "crossed paths that never meet," which echoes the plot of the movie. It reflects the film's agony with piano and violin duets that never quite come together when they should. A score akin to Dario Marianelli's Attonement is to be anticipated. Check out the OST and the exclusive interview below:
1. Can you tell us a bit about where you come from and how it all got started?
DAVE ANSON: I was born and raised in the Lake District in England, starting out musically as a drummer in rock bands. When I moved away to Leeds at 18, I picked up other instruments, and started getting involved in composing, writing, and producing at university. It all snowballed from there, as I fell in love with writing for films, games, and TV.
2. Did you have any formal training or are you self-taught?
DAVE ANSON: I'm mostly self-taught on most instruments, bar a few lessons when I was younger. I studied at Leeds Conservatoire (Leeds College of Music at the time) to learn Music Production, and this is where I fell in love with writing music for the moving image. I studied under Brian Morrell and Neil Myers during my time there, and I thank them for teaching me the fundamentals of film, TV and game music, and for being such good examples of working professionals in the industry. A special shout out to my production and business tutors at Leeds Conservatoire, Alex and Jez, for teaching me that side of the industry, without them, I don't think I'd be anywhere in the industry.
3. Who were your first and strongest musical influences?
DAVE ANSON: As early as I can remember, my musical tastes were always dramatic music, always full of emotion, and always gritty. The first albums I remember listening to were cassettes of 'Green Day – Dookie' and 'Nirvana – Nevermind'. I fell in love with the drama of rock music, and I'm still hugely influenced by huge dramatic albums like 'My Chemical Romance – The Black Parade' or 'Green Day – American Idiot'. My transition to film music really carried that flare for the dramatics over, and I fell in love with action scores, which managed to balance fast paced action, with gorgeous emotional moments.
4. What do you feel are the key elements in your music that should resonate with listeners, and how would you personally describe your sound?
DAVE ANSON: I think over the last 10 years I've made a name for myself writing big dramatic action music, but behind all the bombastic scores is plenty of deeper music with much more heart. I love to use string sections and pianos to do most of my story telling, but the drummer in me will always try and find ways to include interesting rhythmic sections. With the score for 'My Over There', It was very difficult to realistically include much percussion because of the nature of the film, which presented a fun opportunity to really work with a smaller ensemble, and to have the chance to record it live.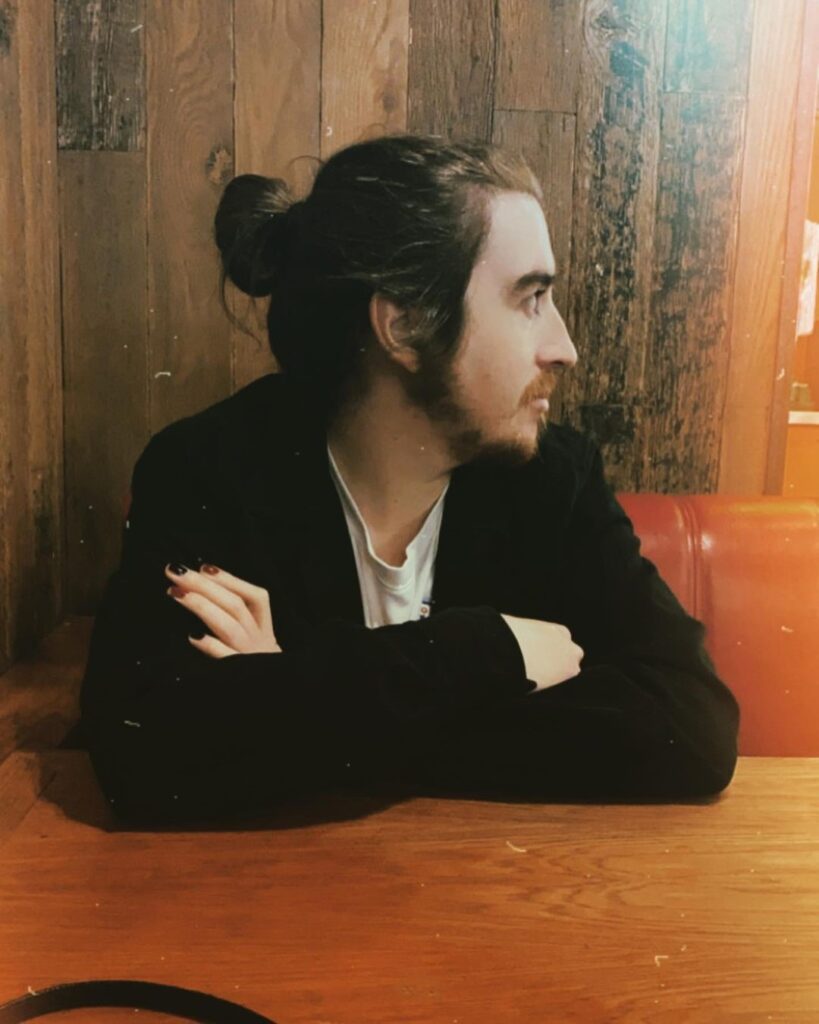 6. What's your view on the role and function of music as political, cultural, spiritual, and/or social vehicles – and do you try and affront any of these themes in your work, or are you purely interested in music as an expression of technical artistry, personal narrative and entertainment?
DAVE ANSON:
I think music is vital in all of these areas, the influence that music, and musicians have on the world is monumental. Music is the backing track to our entire lives, we listen to thousands and thousands of hours every year, and the messages of those songs and artists are always going to resonate with the listeners. With my music, as a film score composer, I don't get much chance to really express many social, political, cultural or spiritual messages. But I do try to work on responsible productions that portray good messages into the world. I wish there was more I could do as a composer directly with my music, maybe one day I'll release some lyrical music that has a more direct social messages and impact than the music I'm currently writing.
7. Do you feel that your music is giving you back just as much fulfilment as the amount of work you are putting into it, or are you expecting something more, or different in the future?
DAVE ANSON:
Every project is different, and the fulfillment you receive from each project is just as varying. Working on the score for 'My Over There' has been enormously rewarding for me personally. It was such a joy to be able to record this live and work with real instruments rather than samples. So often in these days, sample libraries are so good, that production teams don't see the cost of recording live instruments as a worthy spend, but working with live instruments will always allow a level of expression that is simply impossible with sample librarie. Writing and playing music has always been a cathartic process for me, but there's something really special about hearing it back from world class players that can perfectly encapsulate your vision.
8. Could you describe your creative processes? How do usually start, and go about shaping ideas into a completed song? Do you usually start with a tune, a beat, or a narrative in your head? And do you collaborate with others in this process?
DAVE ANSON:
Again, it varies from project to project. If I'm working on a film score, my music is shaped by the narrative of the script, my job is to enhance the on screen action, whether that be providing emotional enhancements, or creating counter themes to suggest unseen elements at play. The joy of writing this way, is the entire process becomes a collaboration with the entire film crew. Everything from an actors smallest nuance, a camera shot, a color grading, or some sound FX, I get to play from that, and It becomes a form of extended improvisation. I often like to loop the scenes I'm working on in the background next to a piano, and just sit and noodle around, until an idea hits me, from there it's a frantic flurry to try and capture the vision in my head into a session.
9. What has been the most difficult thing you've had to endure in your life or music career so far?
DAVE ANSON: I think the years of grinding through low/non-existent pay, bad projects, and shady producers to be able to work full time in the industry is always going to be the hardest thing as a composer. Music now is so accessible to write, which is fantastic, everyone can get a laptop with free software, and write great music. The amount of composers and musicians that this creates, unfortunately means that the film industry will try and abuse them to working for free or next to nothing. It's equally prominent in TV music, with libraries, TV networks, and production companies taking bigger and bigger cuts of composers royalties and shares. It's a dangerous race to the bottom, and I'm scared to see what the state of the industry is at when that happens.
10. On the contrary, what would you consider a successful, proud or significant point in your life or music career so far?
DAVE ANSON: I've had so many amazing productions that I've been proud of over the years, the ones that stand out to me, are always the shows I enjoy watching in my free time. I loved providing music to the Superbowl, working with the Olympics is always amazingly rewarding, and working on shows like 'MasterChef' and 'Ru Paul's Drag Race' always gives me a great sense of joy. Musically, I think I'm always proudest of my latest score, because every time I write, I'm forever picking up new tips, tricks, and creating more interesting music, so right now 'My Over There – Original Motion Picture Soundtrack' is one of my favorite scores I've written. Funnily enough, this very day is 8 years ago since my first TV Placement on the UK's coverage of the NFL at Wembley stadium, between the Miami Dolphins and Oakland Raiders, so this interview feels very full circle.
KEEP IN TOUCH:
FACEBOOK | INSTAGRAM | TWITTER | SPOTIFY | WEBSITE | YOUTUBE
Photo credits: Katie Wear