David Moore first moderately successful release, "Seventeen," which received over 10K Spotify streams in the first three months after its release, is followed by "Yesterday, Today, and Tomorrow." It is an album with 10 songs that range in style from folk and country to rock and acoustic singer/songwriter, creating a composition that changes with each song to take the listener on a musical journey. Check out the exclusive interview below: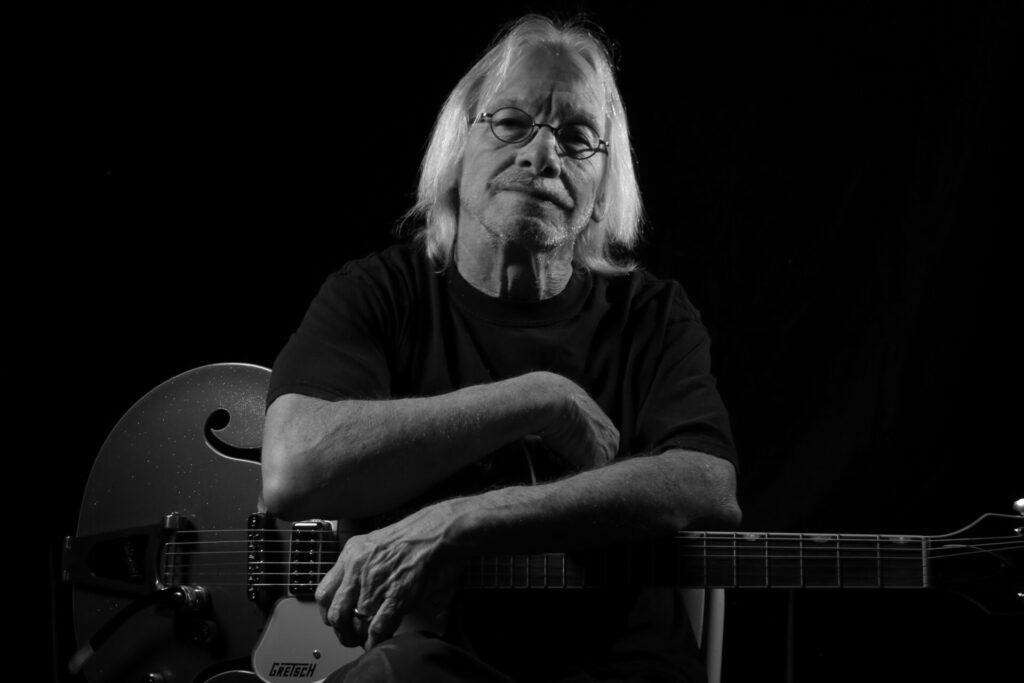 1. Can you tell us a bit about where you come from and how it all got started?
DAVID MOORE: Sure. I was born and raised in Dallas, Texas. Perhaps at the age of 5 or 6 years old my parents enrolled me in piano lessons. I don't remember much about the lessons however I can still play some of the songs I learned…probably because I would play them over and over so much it would drive my mom crazy!! That was the extent of my formal music training; I am self taught on all other instruments I play. When I was 16 my sister gave me a Yamaha 6 string acoustic (I still have it) that my parents gave her but she had no interest in playing guitar. So I got a book of guitar chords and played until my fingers would bleed.
2. Do you think is it important for fans of your music to understand the real story and message driving each of your songs, or do you think everyone should be free to interpret your songs in their own personal way?
DAVID MOORE: Mostly I want people to just enjoy the song. If they can relate to the lyrics and connect with the song that way…great!! If they just like the melody and it gives them emotional satisfaction…I'm good with that also. As a composer of music I write songs as an expression of something I feel at that moment, so in a sense I write for myself. If others like the music and enjoy listening to it then that gives me great satisfaction knowing someone likes something I created.
3. Who were your first and strongest musical influences and why the name 'DAVID MOORE and westridge'?
DAVID MOORE: When I was a teenager I was riding in a car when the song Communication Breakdown by Led Zeppelin played on the radio and I was hooked!! So of course the first time I bought an album I had to get a Led Zeppelin album which ironically was their third album that has a lot of acoustic guitar work. I used to lay on my back and put speakers on each side of my head (I had no headphones) and the album cover over the top and I would listen to songs over and over to study the arrangements and the way the songs were mixed. I would say Jimmy Page is by far the biggest influence not only for his ability as a guitarist but also for his often overlooked production skills. The name David Moore and Westridge is a tribute to my beat friend Jim Patterson. (1956-2013) He was the other huge influence on my music. We met at an apartment complex in Denton, Texas which was the Westridge House Apartments. You can hear some of his guitar playing on Seventeen (my first album) and on Yesterday, Today and Tomorrow; plus I learned and recorded some of his style from old recordings I have.
4. What do you feel are the key elements in your music that should resonate with listeners, and how would you personally describe your sound?
DAVID MOORE: Probably because I write a lot about human interactions…mostly about relationships gained and lost. These are things which everybody can relate to at some point in their lives. I didn't intentionally start writing that way. Most of the tracks off my recent albums were actually written when I was much younger and it was the deep emotions I was feeling while trying to figure who I was and where I fit in. My "sound" is deeply rooted in the 60's and 70's music which I listened to in my formulative years. Although I consider myself a "classic rock" fanatic my music is influenced greatly by acoustic guitar.
5. Could you describe your creative processes? How do usually start, and go about shaping ideas into a completed song? Do you usually start with a tune, a beat, or a narrative in your head? And do you collaborate with others in this process?
DAVID MOORE: Most of the songs I write start with a chord progression or hook which develop from just sitting around playing and practicing. Often times a melody forms in my head and then the lyrics are added because they just pop in my head. Rarely do I write lyrics or develop a melody by preconceived ideas. I used to co-write with Jim Patterson and usually when we worked on a song together it rarely came about the same way. Sometimes I wrote the melody, sometimes he did.
6. With social media having a heavy impact on our lives and the music business in general, how do you handle criticism, haters, and/or naysayers in general? Is it something you pay attention to, or simply ignore?
DAVID MOORE: That's an easy question…simply ignore. Everyone has an opinion. Unfortunately in today's polarized views people seem to have lost the ability to accept that sometimes others disagree and that is totally fine. If everyone agreed with everything where would new ideas come from?
7. For most artists, originality is first preceded by a phase of learning and, often, emulating others. What was this like for you? How would you describe your own development as an artist and music maker, and the transition towards your own style, which is known as folk rock?
DAVID MOORE:
My path was somewhat different in that I started writing songs before I became an avid listener of music. My upbringing was a little strict so I didn't get to listen to a lot of music on the radio. I didn't really appreciate The Beatles until I was 21 because I wasn't exposed to them much before that. In my 30's I played in cover bands playing clubs in the Dallas/Ft.Worth area, so in a way my development as an artist was kind of backwards.
8. What's your view on the role and function of music as political, cultural, spiritual, and/or social vehicles – and do you try and affront any of these themes in your work, or are you purely interested in music as an expression of technical artistry, personal narrative, and entertainment?
DAVID MOORE:
To me music is an art form. Whether I have 3 fans or millions I don't feel that as a musician I am any wiser or more intelligent than my audience. I understand the temptation of many who have large audiences to use that to promote their ideals. To me I started writing as a form of self-expression and most of my songs are simply snapshots of something I felt at the moment. As an individual I am very opinionated and am more than happy with a healthy debate; but as a musician I simply enjoy the process of writing and recording my songs and am just gratified when another person relates to what I wrote and enjoys it.
9. Do you feel that your music is giving you back just as much fulfillment as the amount of work you are putting into it or are you expecting something more, or different in the future?
DAVID MOORE: I believe that just like all of life…you get back what you put in. I am VERY lucky to have had the experiences which music has brought into my life. From the friendships, to playing live gigs, to recording and producing…it has been such a rewarding journey. I got married in 2001 and completely left the music scene to raise a family. After 17 years being out of the music scene I retired from a 35 year career in the airline industry and my wife and I moved to rural Texas where I rebuilt my studio and started practicing guitar and worked on getting caught up with the changes the industry has been through. It is such an exciting time to be an independent artist. Used to be you had to sign with a label to have any chance of being heard. Now my first album which released Nov. 2022 has been heard in over 60 different countries.
10. Creative work in a studio or home environment, or interaction with a live audience? Which of these two options excites you most, and why?
DAVID MOORE: Wow!!! I would have to say equally. When I used to play gigs it was so energetic to inter-react with the people. I am pretty much a people person and enjoy social mingling. Plus you never knew from one night to the next what kind of audience you would have. I've played nights where there were not that many people at the club and thought it would be a dull night and yet the people brought so much energy that the band fed off it and turned into an amazing experience. However I equally enjoy recording, producing, mixing….all aspects of work in the studio. It is a completely different experience from playing live but just as rewarding when you take an idea and flesh it out and get it bounced.
KEEP IN TOUCH:
INSTAGRAM | TWITTER | SPOTIFY | WEBSITE