Dirty Time, Petit Futur, Amazing Games, Unsaid, and other more or less alternative bands from the 1980s, 1990s, and 2000s served as the foundation for the band Factheory. Factheory is an example of a successful fusion of a postpunk rock with electro trends and a darkwave with unstoppable melodies.
The Brussels band OK Lion!, who is beginning to gain recognition on the Belgian music scene, offers electro/dark wave remixes of three of their songs on The Day EP. They were pleasantly surprised by the outcome and are hoping that this EP will help them reach more people. Check out the exclusive interview below:
1. Can you tell us a bit about where you come from and how it all got started?
FACTHEORY: We started out as a Joy Division cover band about six years ago, which partly explains its name, a reference to the Factory label. Gradually, we composed our own songs. We are three and we have all been playing music for a long time in small bands on the Belgian underground scene.
2. Did you have any formal training or are you self-taught?
FACTHEORY: We are completely self-taught
3. Who were your first and strongest musical influences and why the name 'FACTHEORY'?
FACTHEORY: We have all different musical influences, but we have in common a strong reference that is Joy Division. It is however limiting because in fact our influences are a mixture of post-punk bands from the 80s and even a little later. As mentioned above, Factheory refers to the Manchester's label, Factory.
4. What do you feel are the key elements in your music that should resonate with listeners, and how would you personally describe your sound?
FACTHEORY: We like to put tension in the songs based on a solid rhythm. We also love progressions and experimenting with unconventional structures. Our sound may not be very mainstream anymore, but that's what we like, 80s sounds with today's technical means that add another dimension. So for your listeners who love this key period of music, they will certainly enjoy listening to Factheory. This EP is also the fruit of work with Stéphane Devillers (from the band OK LION!) who gave it a more electro and even dark wave tone.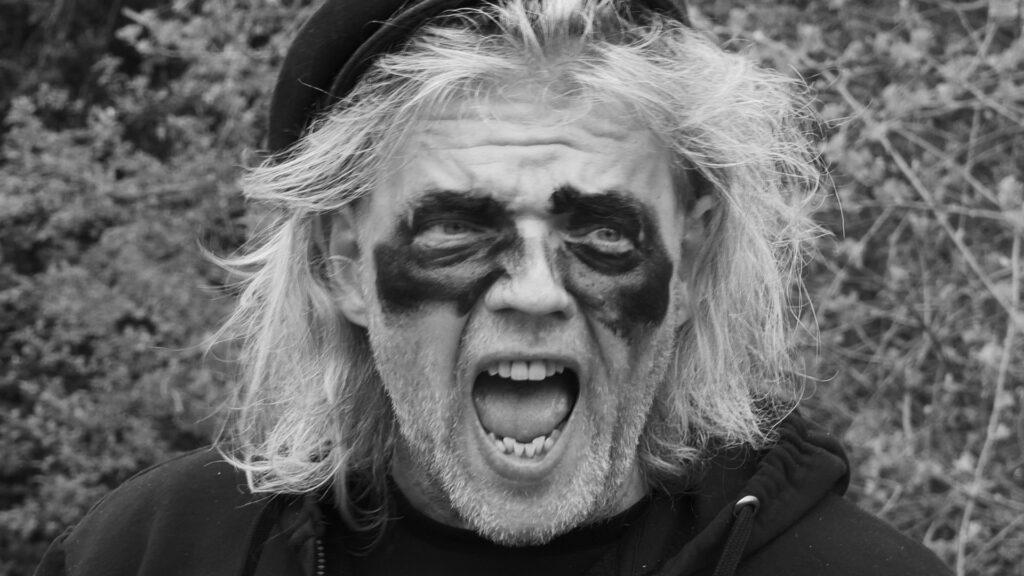 5. What has been the most difficult thing you've had to endure in your life or music career so far?
FACTHEORY: I think we live in a world where everything is too formatted and when you don't fit into the boxes, it's hard to make yourself known. What we generally hear on the radios is soulless music, fast-food music, quickly consumed and quickly forgotten. Music with extra soul has a hard time breaking through the barriers erected by the music industry whose goal is to make money, even by producing crap.
6. With social media having a heavy impact on our lives and the music business in general, how do you handle criticism, haters, and/or naysayers in general? Is it something you pay attention to, or simply ignore?
FACTHEORY: When the criticism is justified, we obviously accept it. We know that everything is perfectible, but when we are rejected simply because we do not correspond to the standards, it is shocking. Tastes and colors are very subjective, it is not possible to please everyone and besides that is not our goal
7. For most artists, originality is first preceded by a phase of learning and, often, emulating others. What was this like for you? How would you describe your own development as an artist and music maker, and the transition towards your own style, which is known as INDIE?
FACTHEORY: The evolution is over several decades, we don't look too much at what others are doing. We make music because we like it and not to please specific audiences. Afterwards, having a certain recognition is not unpleasant either, but we know very well that we will not convince a very large audience. Indi also means independent, it allows us to create the music we love without any pressure.
8. What's your view on the role and function of music as political, cultural, spiritual, and/or social vehicles – and do you try and affront any of these themes in your work, or are you purely interested in music as an expression of technical artistry, personal narrative, and entertainment?
FACTHEORY: When you don't make commercial music, it is clear that the societal and even political aspect is mixed with the music. Our rather dark approach reflects the period we live in where nothing is simple. Our previous single was called Shelter and it clearly refers to refugee issues. The Day is rather the story of a youth who spend their time on the screens without seeing what is happening outside. In a few weeks, we will release a clip that will translate this idea into images.
9. Do you feel that your music is giving you back just as much fulfillment as the amount of work you are putting into it or are you expecting something more, or different in the future?
FACTHEORY: It is clear that making music requires an investment of time and money, but for us it is above all a hobby. We do not aim for a professional career, our motto would rather be to do what we love and if people also love, it will be with pleasure that we will accept their praise. What is also motivating is to play on stage and to have contact with the public. Last year, we had the opportunity to play in festivals or support bands like The Mission, Clan of Xymox and Christian Death, it also gives a lot of pleasure and satisfaction.
10. Could you describe your creative processes? How do usually start, and go about shaping ideas into a completed song? Do you usually start with a tune, a beat, or a narrative in your head? And do you collaborate with others in this process?
FACTHEORY: In general, one of the members brings an idea and then we work on it together. It is the bassist who takes care of the programming and the synthesizers while the guitarist/singer composes all the texts.
11. On the contrary, what would you consider a successful, proud or significant point in your life or music career so far?
FACTHEORY: We are proud of our current path, we are evolving and we are trying to change the way we work to better refine our songs. We try to be as perfect as possible, even if perfection is unattainable.
12. Creative work in a studio or home environment, or interaction with a live audience? Which of these two options excites you most, and why?
FACTHEORY: We are not going to be very original, both aspects are important. The studio makes it possible to finalize the creative phase while the stage makes it possible to exchange with the public, to meet people and also to see what works and what does not work.
13. Do you think is it important for fans of your music to understand the real story and message driving each of your songs, or do you think everyone should be free to interpret your songs in their own personal way?
FACTHEORY: It may not be the most important. Texts and images are one thing. Music is moods, atmospheres but also rhythms. If it's possible to combine message and music, so much the better, but to get ideas across, you might as well write novels or poems.
KEEP IN TOUCH:
FACEBOOK | INSTAGRAM | TWITTER | SPOTIFY | BANDCAMP