Jeff and Dan Thomas, two brothers from Seattle, are the creators of dime nineteen. They collaborate with top-tier studio musicians and music production experts to produce high-fidelity recordings. The Beatles, Pink Floyd, Dire Straits, and the Grateful Dead are just a few of the many musical influences on Jeff and Dan, who also draw inspiration from Allman Brothers and Zeppelin.
Rock with a retro feel. Dime Nineteen from Seattle has just released their debut studio album, Valhalla. The original music of brothers Jeff and Dan Thomas is featured on dime nineteen. Both bass great Keith Lowe of Seattle and renowned drummer Kenny Aronoff are featured in Valhalla. Bill Schnee (Steely Dan, Dire Straits), a famous Grammy winner with over 125 Gold and Platinum albums and 50 top twenty songs, mixed the song. Check out their latest single and the exclusive interview below:
1. Can you tell us a bit about where you all come from and how it all got started?
DIME NINETEEN: 
Jeff and Dan Thomas are Seattle musicians born in Pennsylvania.  The brothers, wee lads at the time, caught the music bug on February 9, 1964, when the Beatles appeared on the Ed Sullivan Show for the first time.
2. Did you guys have any formal training or are you self-taught?
DIME NINETEEN: 
Jeff started guitar lessons at age 8.  Dan started piano lessons at age 6.  Lots of self-teaching followed, because, surprisingly, our teachers were not the biggest rock fans.
3. Who were your first and strongest musical influences and why the name 'DIME NINETEEN'? 
The Beatles.  Later, just about anything: Pink Floyd, Dire Straits, Steely Dan, Grateful Dead would be at the top of the list.
We are, dime nineteen, lower case.  When we started releasing music, many of the streaming services required all caps.  If you go to our website, etc., you will see that we are dime nineteen.  We will keep the genesis of that name a mystery for now.
DIME NINETEEN: 
4. What do you feel are the key elements in your music that should resonate with listeners, and how would you personally describe your sound?
DIME NINETEEN: 
Blood harmony.  The ability of two brothers to create music in synch with their shared musical influences and an indescribable ability to be in the same moment together.  Folks say we blend elements of Floyd, the Dead, Beatles, Dire Straits. We have also been lucky to be able to make records with other world class musicians and technical folks.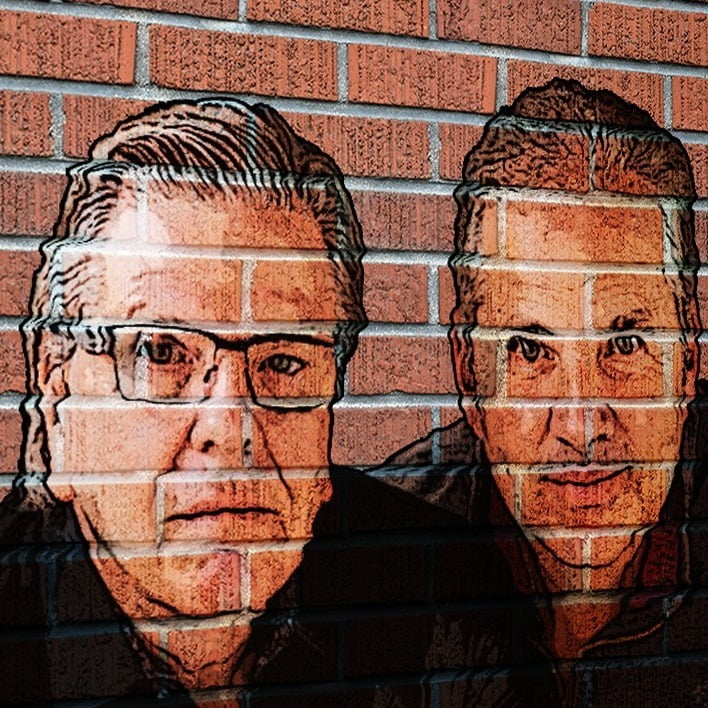 6. What's your view on the role and function of music as political, cultural, spiritual, and/or social vehicles – and do you try and affront any of these themes in your work, or are you purely interested in music as an expression of technical artistry, personal narrative and entertainment?
DIME NINETEEN: 
Our view is that music should be a place to go to get away from everything, including the subjects you mention. We have no problem with artists that have a mission in these areas, we are just minstrels.
7. Do you feel that your music is giving you back just as much fulfilment as the amount of work you are putting into it, or are you expecting something more, or different in the future?
DIME NINETEEN: 
One listener is all we need.
8. Could you describe your creative processes? How do usually start, and go about shaping ideas into a completed song? Do you usually start with a tune, a beat, or a narrative in your head? And do you collaborate with others in this process?
DIME NINETEEN: 
All ways.  We have written songs from a riff, from lyrics, from an idea, and anything else that inspires us.
9. What has been the most difficult thing you've had to endure in your life or music career so far?
DIME NINETEEN: 
Answering these questions.
10. On the contrary, what would you consider a successful, proud or significant point in your life or music career so far? 
DIME NINETEEN: 
Answering these questions.
KEEP IN TOUCH:
FACEBOOK | INSTAGRAM | SPOTIFY | BANDCAMP | WEBSITE | YOUTUBE
Photo credits: Timothy Aguero