From Edinburgh, Scotland, Nasty P (Paul Rutherford) is a hip-hop producer and DJ. He has collaborated as a producer and artist with Ed O.G., Skinnyman, and Akil from Jurassic 5.
Nasty P has a notable discography of albums and mixtapes, ranging from the critically acclaimed When the Smoke Clears to the mashup album It Sounds Nicer When It's Nasty, which includes "Watchtower Problem" with Jay Z and Jimi Hendrix. Nasty P has performed as a DJ with a number of well-known hip-hop artists, including Arrested Development, Ghostface Killah, KRS-One, Roots Manuva, Rakim, Talib Kweli, and Earl Sweatshirt. He also supported Beyoncé and Jay-Z on their 2018 On the Run II Tour. Additionally, he frequently performs at the Kelburn Garden Festival in Scotland and the Outlook festival in Croatia.
Nasty P gave a performance at TEDx Glasgow in March 2014. Nasty P co-runs 'I Love Hip Hop' at The Bongo Club, Edinburgh's primary hip hop club night, in addition to producing and DJing. Check out the remix album and the exclusive Interview below:
1. Can you tell us a bit about where you come from and how you got started?
DJ NASTY P:
I am from Edinburgh, Scotland.  I got started from deejaying, which originated as a scratch, beat juggling vinyl dj.  I gravitated to hip hop music from listening to music in skateboarding videos, which lead to gigs and then production.  Production wise I started on the Akai Mpc 2000.
2. Did you have any formal training or are you self-taught?
DJ NASTY P:
I am self taught however I learned empirically through watching others, the fact that I would take from others without the formal training helped my creativity in becoming unique though.  If you listen to my music I very much have a style, a lot of producers these days are a little robotic and be easily replicated.  I do have a b.a honours sound production degree however that came later.
3. Who were your first and strongest musical influences and why the name 'DJ NASTY P.'?
DJ NASTY P:
My dj name is Nasty P. My musical influences started from reggae and soul. Otis Redding, Al Green, Wilson Pickett, Aretha Franklin, James Brown, Stevie WOnder.  Then from Skate videos The hieroglyphics, should of mischief, gang Starr, group home etc.  Dj Nasty P That was a name that was given to me when I used to dj on my friends brothers decks when he wasn't around and one time I was practicing and my friend had gone out.  I had to leave and left a note saying "had to head back home dude, please try and withstand the skills of Nasty P" Pretty much made it up on the spot.  My Alias name ,electronic music side, is Rich Mundi
4. What do you feel are the key elements in your music that should resonate with listeners, and how would you personally describe your sound?
DJ NASTY P:
My sound is boom bap trap. Classic sense of your Dj premier, Pete Rock, Large Professor, Skits with a sprinkling of whatever new vibe is going on, hit boi, metro booming,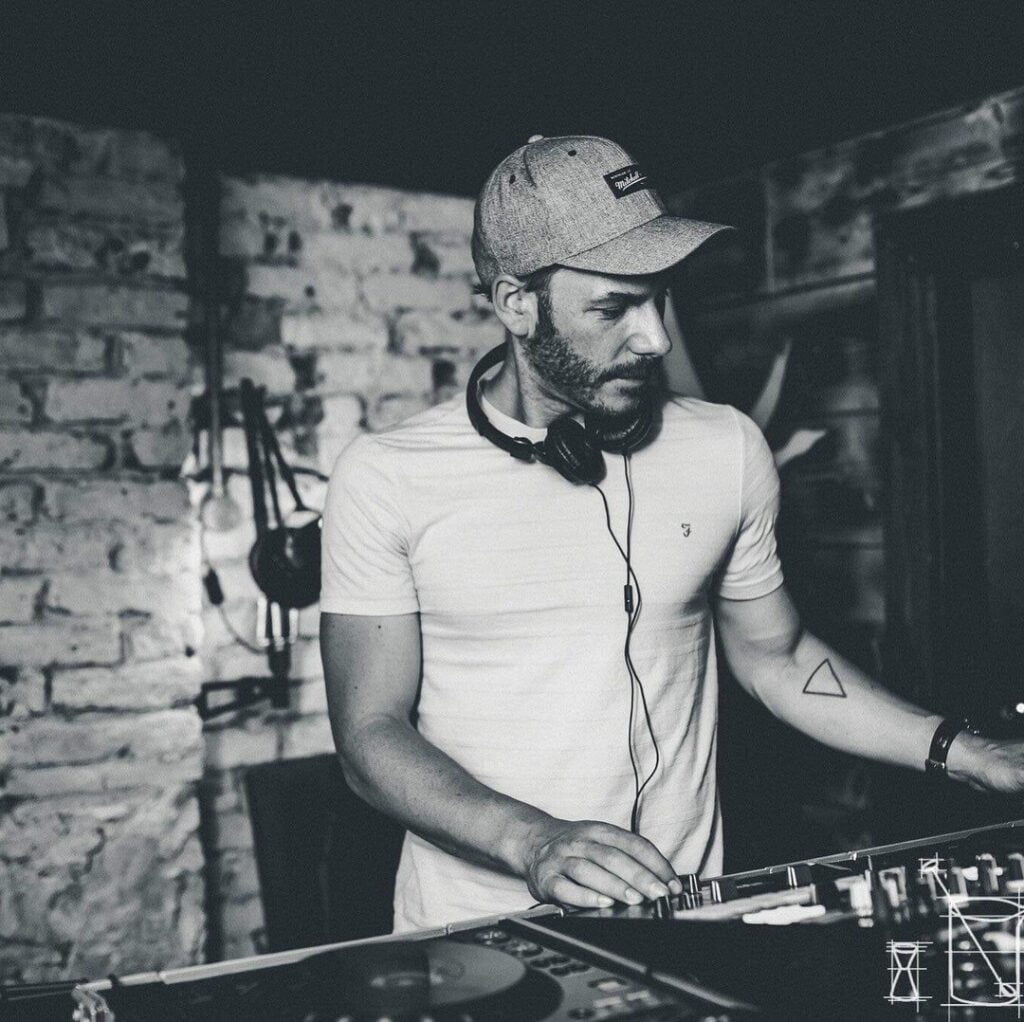 6. What's your view on the role and function of music as political, cultural, spiritual, and/or social vehicles – and do you try and affront any of these themes in your work, or are you purely interested in music as an expression of technical artistry, personal narrative and entertainment?
DJ NASTY P:
I think it's important if you are going to make musicality political to know what you are talking about and not just say peace and love for brownie points.  By all means give a commentary of your environment and as you find your influence there spread out.  That's why people will gravitate to a genuine story.  No one wants to be lectured to in entertainment, least of all when it's not there experience.  Too many people want to put the world to right when they don't even have there household in order.  And when that's the case just make it about the music.
7. Do you feel that your music is giving you back just as much fulfilment as the amount of work you are putting into it, or are you expecting something more, or different in the future?
DJ NASTY P:
100 percent, I am improving my skills every day and there is always something to learn.  I am able to feed myself and others around me.
8. Could you describe your creative processes? How do usually start, and go about shaping ideas into a completed song? Do you usually start with a tune, a beat, or a narrative in your head? And do you collaborate with others in this process?
DJ NASTY P:
Great question!  I never wait for inspiration.  I just jump in and my brain starts to make  sense of things.  I do spend a lot of time just listening to music having a beer and draw from something i am feeling at the time.  Then I fine tune it to specific message.  Once I am fired up I say.  What am I trying to say here? What would this sound like if it was perfect? Why would people want to listen to this? Have this on a board as you are making music so as not to get sidetracked and spend the whole night tuning a snare or whatever.
9. What has been the most difficult thing you've had to endure in your life or music career so far?
DJ NASTY P:
With all due respect to my customers be it buying my music or deejaying in crowds is being told what to play when I am the one who has done the homework endlessly.  I need to remember that music is subjective and to realise that no matter how many hours I have put in, everyone has a point of view.  I present myself as if I am right, and listen as if I am wrong then form my conclusion.  Also some people just aren't ready to catch up with what I am doing,  and being aware of when that is the case or not.  Also believing in yourself.  I am very confident in what I do through my years of experience and work ethic.
10. On the contrary, what would you consider a successful, proud or significant point in your life or music career so far?
DJ NASTY P:
I have supported Jay Z and Beyonce, Earl Sweatshirt, Ghostface Killah, Krs 1, Rakim, Jamie Cullem and too many others to mention, Deejayed in New York, Germany, Copenhagen, Croatia and more.  I have played every venue in my city many times.  I have done records with some of my childhood heroes.. Ed OG, Odisee, Reks, Termanology, Jurassic 5, Groove Armada.  My instagram beat juggling videos are world class! I wake up and do what I love every day.  I co promoted Scotlands biggest hip hop midweek night.  (I MEAN REAL HIP HOP NOT RNB TOP 40). Nobody in Scotland hip hop wise as a producer has my track record discography, see my wikipedia!.  I could go on but you probably know I would love to too much hahah!
KEEP IN TOUCH:
FACEBOOK | INSTAGRAM | TWITTER | SPOTIFY | BANDCAMP | WEBSITE | YOUTUBE