Alternative music benefits from Donny Draco's contemporary sound. Although many other musicians combine guitars with rap/trap percussion, Donny Draco accomplishes it in a distinctive style that sets him apart from the competition. His distinctive voice and excellent production combine early 2000s alternative with contemporary music to produce a distinctive sound. He co-produces all of his instrumentals in-house with his collaborator/friend, which is the icing on the cake. Donny has a very appealing, edgy appearance that appeals to anyone who likes this genre of music.
The independent release of Donny Draco's new song, "My Mind," is something he is eager to announce. His third single since beginning to once again release music is possibly his best to date. The song "My Mind" is perfect for grooving to at three in the morning while driving. It combines an acoustic guitar with trap drums and Donny's alt/punk vocals. The song is primarily about losing someone you love because you took them for granted, realizing you made a mistake, and then attempting to find them and win them back. A music video for the song is about to be released and is already accessible on all major music streaming services. Check out the exclusive interview below:
1. Can you tell us a bit about where you come from and how you got started?
DONNY DRACO:  I was born in Erie, Pa but I mostly grew up in a small town called Jamestown, NY. I started making music toward the end of High school with my friends Jed (Tonkin) and Garrett (Adams). Garret started making his own beats/instrumentals at this time so Jed and I would make songs with them. I always thought alot of the popular music was simple and dumb and figured I was smart enough to make something just as good if not better.  After a while, Jed ended up building at a studio set up in a small building he had in his backyard. The rest was history. I still record at Jed's studio and Garrett still produces for me to this day. 
2. Did you have any formal training or are you self-taught?
DONNY DRACO: I am mostly self taught. I have a little bit of vocal knowledge from being (forced by my parents) in my Highschool's Acapella group. I hated it at the time, but it actually has helped me out. I also played the drums growing up. I took some lessons and played percussion in band at school. 
3. Who were your first and strongest musical influences and why the name 
DONNY DRACO: Back when I first started making music I was going more for a "Rap/hip-hop" vibe. Pro era, Earl Sweatshirt, Mac Miller and old Kanye  were some of my early influences. More recently, my biggest influences have been people like Lil Peep, XXX Tentacion,  Corbin, 93FEETOFSMOKE and some others. I have never tried to sound like them or anything, but I would say that their music has inspired me and played a part in  forming my current sound.  I also have been getting into some alternative and punk music. I'm always looking for stuff I have never heard to pull inspiration from. The name Donny Draco was inspired by the movie Donnie Darko. It's one of my favorite movies. I was at a point where my sound was starting to change and I needed a new name. I had recently watched Donny Darko, and one night the name Donnie Draco just came to me. Fun fact,  people might think the Draco in my name is referring to a gun, but actually Draco is Latin for dragon/serpent.
4. What do you feel are the key elements in your music that should resonate with listeners, and how would you personally describe your sound?
DONNY DRACO: Most of my music is pretty emotional based. I try to talk about real issues (even if they aren't directly happening to me at the time) rather than just sex, drugs, violence and other streotypical elments of "rap" music. I hope that listeners can relate to the emotional/mental battle  topics in my music and maybe it can help them get through something they are going through.I also just like to make music about whatever is on my mind. I would describe my sound as emotional, a little edgy, and alternative. A Lot of my production is guitar melodies blended with more rap/trap style drums. I would say my vocals are barely on the edge of "rapping", it's more singing or melodic. Overall I am trying to blend an alternative, maybe even punk sound with modern drums and elements of rap music.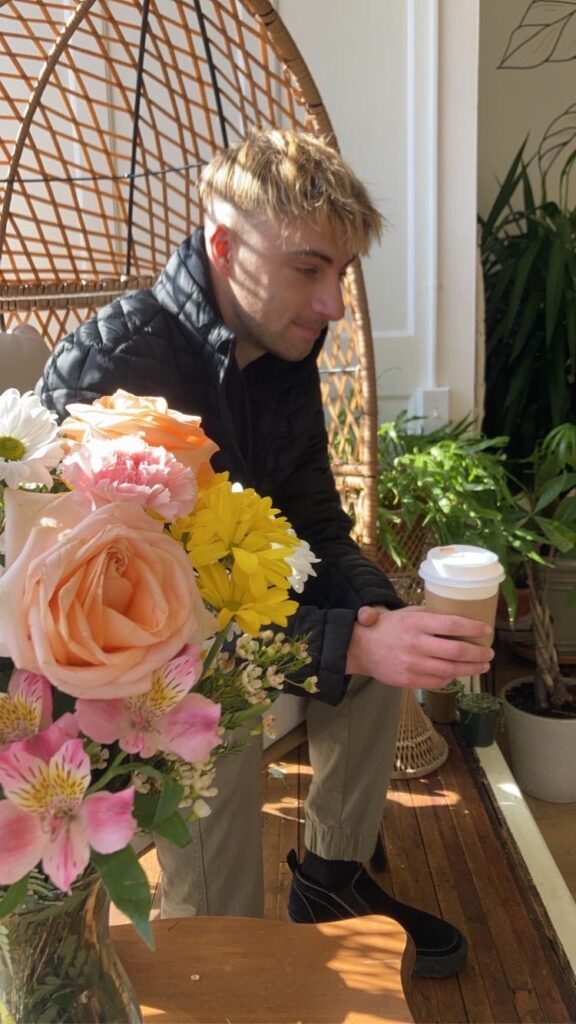 6. What's your view on the role and function of music as political, cultural, spiritual, and/or social vehicles – and do you try and affront any of these themes in your work, or are you purely interested in music as an expression of technical artistry, personal narrative and entertainment?
DONNY DRACO:  Music is an amazing thing. Throughout history it has been used in many ways. There was music for war, music for religion, music for ceremonies, just about music for anything at all. I always thought it was crazy how a certain song can change the vibe of whatever atmosphere you are in. Any song can completely change up your mood at any time when it comes on. Music can also make a large group of people all feel a certain type of way. It is very powerful,and can influence the masses. In my own music, I just use it purely as a form of expression. Whatever I am thinking about or going through, gets translated into a song. I try not to get too deep or bring religion into my music but I do speak on spiritual/mental battles, love, death and other things of that matter frequently.  
7. Do you feel that your music is giving you back just as much fulfillment as the amount of work you are putting into it, or are you expecting something more, or different in the future?
DONNY DRACO: I have been working on music on and off for the past like 6 years. Just over the past year or 2 I really found my identity and started taking it seriously. Once I started putting out music that I think is great quality, I have noticed a lot more people are interested, hearing it, and providing feedback. Even though I am getting more exposure than I ever have, I am still not on the level I would like to be on. As long as things continue the way they are going, I can see it happening in the near future. At the end of the day, it's not about how many likes a post gets or how many views a song gets. I  genuinely enjoy getting into the studio and walking out with a song that I am satisfied with. That part is very fulfilling in itself.  
8. Could you describe your creative processes? How do usually start, and go about shaping ideas into a completed song? Do you usually start with a tune, a beat, or a narrative in your head? And do you collaborate with others in this process?
DONNY DRACO: Ideally, Garrett and I would get in the studio, and start making instrumentals. He would do most of the heavy lifting, but I would put my input in and try to let him know what I think sounds good. At that point usually some lyrics come to my head and I start writing them down. Sadly, Garrett has recently moved, so now he just sends me new things he is working on. On some random days, lyrics or melodies will just pop into my head and I write them down and save them for later.  When It comes to actually recording, I  like to be myself. It allows me to get into a certain headspace with no outside interruptions or influence.The studio I work in has a set up that allows me to record myself, so I've been doing that. Usually I will "get my mind right", record a few things I have written down, then just start coming up with things on the spot that I think will sound dope next. By the end of a session I will have the foundation of a song done.  Usually  I like to listen to it for a few days and tweak a couple things until I am happy with it. 
9. What has been the most difficult thing you've had to endure in your life or music career so far?
DONNY DRACO: I don't want to get into anything personal or too deep. I would say one of the hardest things about music is putting so much effort, time and money into making songs, just to be disappointed by views or stream counts. It's frustrating when you work really hard on something but not many people get to appreciate it. 
10. On the contrary, what would you consider a successful, proud or significant point in your life or music career so far? Anything else you would like to add?
DONNY DRACO: Well, my most recent song "My Mind" is one of my favorite songs I have ever made.  My friend Nick (Bigney) and I recorded and edited the whole video. We put a good amount of time into the filming process and editing. As of now, the Video is about to hit 10k views. I know that isn't crazy numbers, but for me that's big! It's a great feeling to know that almost 10,000 people were exposed to one of my favorite songs. Also Stay tuned, I have a new song dropping July 15th. 
KEEP IN TOUCH:
INSTAGRAM | SPOTIFY | SOUNDCLOUD
Photo credits: Art work by Donny Draco