Seattle, Washington native Ella Ruby performs as an indie/folk singer/songwriter. She claims to have grown up reading books during storms. She's spent the past few years learning about the past, experimenting with clay, and moving past past relationships. Her music, which focuses on themes of heartbreak, change, loss, and (re)discovery, has been called "delicate," "focused," and "passive aggressive" (ha). Billie Marten, Brandi Carlile, Julie Byrne, and Shannon Lay are major influences on her music and aesthetic.
Her most recent song, "last year," which is moody, dark, and dreamy, explores the exquisite annoyance of missing a former lover. It has a chorus of depressing strings, a hypnotic low vocal, and a sad bass line. You gotta stay out of my dreams is how the song concludes after taking the listener through the ups and downs of a long-distance relationship. Check out the latest track & Exclusive Interview below: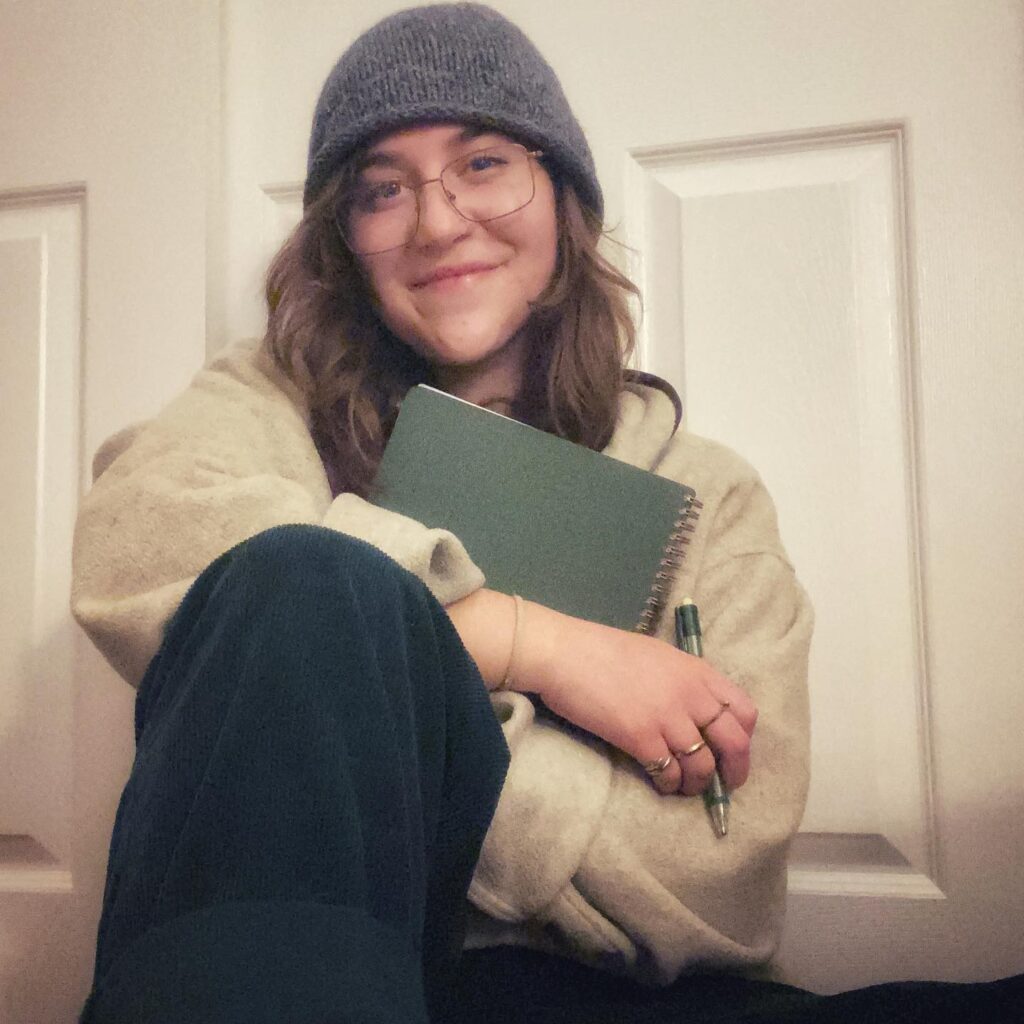 1. Can you tell us a bit about where you come from and how you got started?
ELLA RUBY: I was born and raised in Seattle, Washington, a quick walk to the woods and to Puget Sound. I've never really had a clear sense of my direction in life other than that it includes music, and art more broadly. When I started writing songs in high school, it quickly became my most precious outlet and creative space. From there, it's just been a question of how to create a community and a career out of it (we'll see how it goes!!).
2. Did you have any formal training or are you self-taught?
ELLA RUBY: I've had formal vocal training since I was relatively young, but I taught myself the guitar when I became interested in writing my own songs back in high school. Banjo and harmonica next!!
3. Who were your first and strongest musical influences and why the name 'ELLA RUBY'?
ELLA RUBY: I grew up surrounded by folk music – Nanci Griffith, Bob Dylan, Joan Baez, Pete Seeger, etc. When I began writing my own music, I was drawn heavily to that folk sound with a modern groove, more similar to artists like Billie Marten and Maya Hawke. Music is such a cyclical beast, it's been incredibly helpful and comforting to ground myself in both my old and new sonic loves. And to your second question– Ella Ruby is my (first and middle) name! Not too many people use the whole thing, but it's what my dad calls me when I pick up the phone.
4. What do you feel are the key elements in your music that should resonate with listeners, and how would you personally describe your sound?
ELLA RUBY: The honesty and intricacy of my words. I am (to a fault) a little too open about exactly where my mind and heart are at, and that's a theme throughout my music as well. I hope that, as I bare my own vulnerabilities, a listener can be free with their deepest thoughts and feelings as well. My sound is modern folk: lyric-driven storytelling, layered melodies, deep, and brooding.
6. What's your view on the role and function of music as political, cultural, spiritual, and/or social vehicles – and do you try and affront any of these themes in your work, or are you purely interested in music as an expression of technical artistry, personal narrative and entertainment?
ELLA RUBY:
Mm good question. I definitely think that music acts in each of those ways with profound effects – at the individual, communal, and global scale. Though I rarely start out from a place of intentionally incorporating those themes into my work, I don't think there's a way to avoid it – what makes music special to me is how it connects each of us to each other's experiences, and makes each of us more human through that connection. If that sort of profound empathy and connectedness isn't the seed of political, cultural, spiritual, and social change/growth/power, I don't know what is.
7. Do you feel that your music is giving you back just as much fulfilment as the amount of work you are putting into it, or are you expecting something more, or different in the future?
ELLA RUBY:
Oh my goodness, it's definitely bringing fulfillment. I'm making music! And just through that I gain so much creative peace, energy, and joy. That being said I really hope that, as time goes on, I can delve more deeply into collaboration and creation with others, and I'm definitely hoping to reach more people with my music.
8. Could you describe your creative processes? How do usually start, and go about shaping ideas into a completed song? Do you usually start with a tune, a beat, or a narrative in your head? And do you collaborate with others in this process?
ELLA RUBY:
My songwriting process generally starts with an experience: a dream, a feeling, a situation I'm trying to work through in my head. Then I start to noodle around on the guitar, playing with things until they stick. Most of my songs happen pretty quickly, but I'm working on revising my process to get to the deeper meaning of my thoughts/feelings/words. Collaboration happens after I've written the song – in adding additional instrumentation, vocals, etc.
9. What has been the most difficult thing you've had to endure in your life or music career so far?
ELLA RUBY: Oh gosh, really cutting to the big stuff. I'll stick to the music career for now (for life, turn to my songs!!) – I think one of the most difficult things so far has been considering the effect of my music on the people and relationships in my life. Since a lot of my songs are about my deepest emotional processing of situations, it's been a bit of a doozy to share those not only with strangers (which at least has the protection of distance), but also with those closest to me. It's as strange as it is fulfilling to see how people interpret the art that blossoms from my most intense heartbreaks, desires, struggles, and joys.   
10. On the contrary, what would you consider a successful, proud or significant point in your life or music career so far?
ELLA RUBY: I am incredibly proud of myself for releasing my music at all. As much as it's been a dream of mine, it's also very much been a question – as a relatively introverted lady with quite a bit of anxiety about how my art is perceived, it's been a massive step in my journey. I'm so excited to continue to release and create and see where it all takes me.
KEEP IN TOUCH:
FACEBOOK | INSTAGRAM | TWITTER | SPOTIFY | BANDCAMP | TIKTOK | WEBSITE | YOUTUBE
Photo credits: mira horwitz