A forerunner of the new wave of Australian electronic music, Godlands has been making noise across the globe with her enviable ability to create hip-hop-infused productions and heavy festival bangers. Tearing up the trap scene, this Adelaide-based producer quickly emerged as a favorite for the likes of Triple J and BBC Radio 1, and her 2021 EP on Dim Mak Records, "Ready 2 Rage", proved that her production prowess can stand up to the Australian bass stalwarts who have come before her.
 During a time of global turmoil, in the midst of a pandemic, Godlands never wavered in her love for creating music. Instead of wallowing in the inability to tour, she became a sponge for creativity and saw it as an opportunity to sharpen her craft and hone in on her unique style. Fast forward to 2022 and this drive ultimately paid off. Godlands inked an EP deal with Monstercat, a label that she has strived to become a part of since her journey began. With her first single released in March of this year and the full EP in June, Godlands is full steam ahead and there is no signs of slowing down any time soon.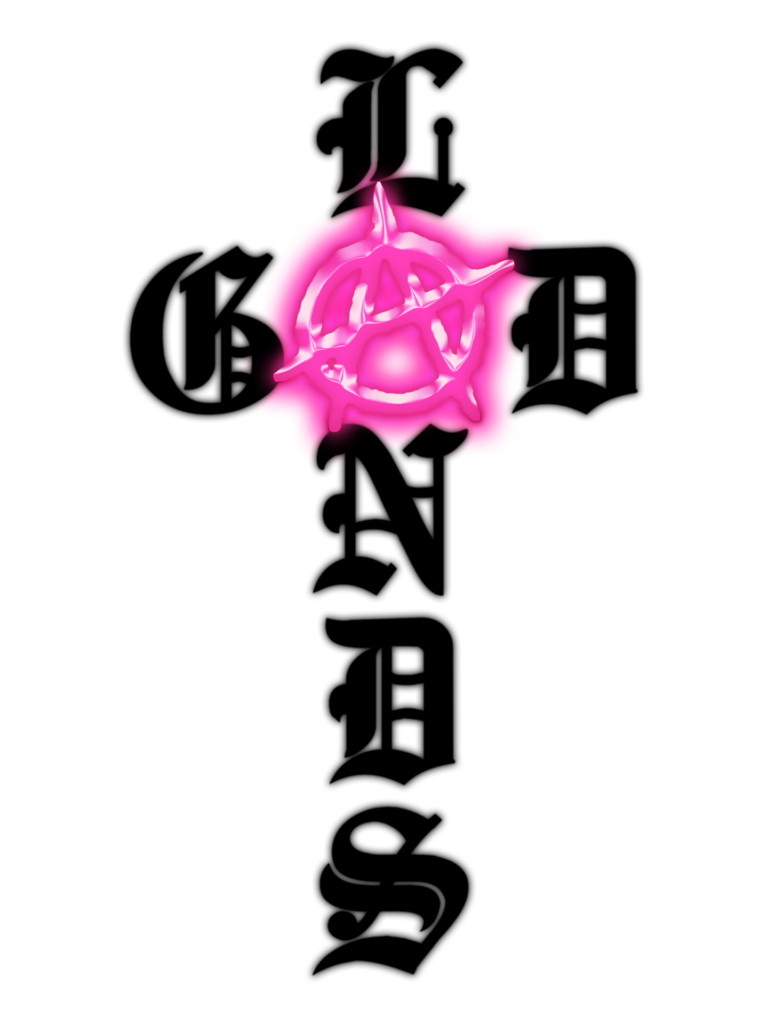 1. Can you tell us a bit about where you come from and how you got started?
𝖌𝖔𝖉𝖑𝖆𝖓𝖉𝖘: I come from a smaller city in Australia called Adelaide. To be honest, this all started one day in maths class, my friend and I clearly weren't doing work. She showed me The Bloody Beetroots 'Cornelius' music video and instantly I wanted to become a DJ. I spent every paycheck trying to buy DJ equipment. Spending most nights finding new music and burning them onto CDs so I could play them very loudly in my bedroom (much to my mums disapproval). Cut to now and I'm traveling the world doing something I love, I feel very lucky.
2. Did you have any formal training or are you self-taught?
𝖌𝖔𝖉𝖑𝖆𝖓𝖉𝖘: I'm predominantly self-taught, especially at the beginning. I basically bought all the gear and looked up YouTube tutorials. I like to think I'm a quick learner and work better at physically doing the thing I'm trying to learn rather than a pen to paper learning. I was terrible in school. Before I had the money to buy the gear, I downloaded Virtual DJ and just learnt the complete basics of DJing in general. Then, once I had gear and improved, I started to do house parties, which turned into club gigs. I then realized I wanted to actually make music, so I started cracking music software and trying to figure out which one suited me most (Ableton). I then decided to enroll in a quick course at SAE and did electronic music production, which really catapulted my basic knowledge of Ableton, and since then it's all about trial and error and YouTube tutorials. Still, to this day I'm learning new things and looking about YouTube tutorials.
3. Who were your first and strongest musical influences and why the name '𝖌𝖔𝖉𝖑𝖆𝖓𝖉𝖘'?
𝖌𝖔𝖉𝖑𝖆𝖓𝖉𝖘: The Bloody Beetroots were the catalyst to even thinking about DJing. It's crazy now they follow me, and even crazier I've had the privilege to release on a label they are familiar with which is Dimmak. It's kind of a fall circle moment for me. As I progressed I really loved Diplo, UZ, The Prodigy, What So Not, Slumberjack, NGHTMRE. I'm constantly being influenced by everyone around me.
4. What do you feel are the key elements in your music that should resonate with listeners, and how would you personally describe your sound?
𝖌𝖔𝖉𝖑𝖆𝖓𝖉𝖘: There are a lot of different influences I feel with every track I bring a new sort of flavour to it. I think an umbrella hip hop influence is probably the most influential element in each of my tracks. It's so hard to describe a sound for me…. Maybe energetic, sometimes melodic, sometimes percussive, sounds you want to bang your head to…. yeah.
5. For most artists, originality is first preceded by a phase of learning and, often, emulating others. What was this like for you? How would you describe your own development as an artist and music maker, and the transition towards your own style, which is known as EDM?
𝖌𝖔𝖉𝖑𝖆𝖓𝖉𝖘: I'm constantly influenced by my fellow artists in the music I'm making. I think it's probably hard to say any artist doesn't get influenced by those around them. Music, genres, creativity, sound, techniques, samples etc is so fluid that it seeps into everything. To learn and change and adapt is something that I've always done as an artist. I like to take snippets and twist them into my own all the time, that's the beauty of creativity.
7. Do you feel that your music is giving you back just as much fulfilment as the amount of work you are putting into it, or are you expecting something more, or different in the future?
𝖌𝖔𝖉𝖑𝖆𝖓𝖉𝖘: I bloody hope so! That's the key isn't it. I hope my music allows people to disconnect and connect at the same time if that makes sense. I mean I don't put in the work to not make someone happy hahaha. I feel especially at my shows I really love to connect with the crowd and bring the high energy, which people seem to love.
8. Could you describe your creative processes? How do usually start, and go about shaping ideas into a completed song? Do you usually start with a tune, a beat, or a narrative in your head? And do you collaborate with others in this process?
𝖌𝖔𝖉𝖑𝖆𝖓𝖉𝖘: Every song is different sometimes I'll start working on a beat, sometimes I'll hear a sample I really like and start to mess around with it. Other times I'll be sound designing and all of a sudden a melody will enter my head. I can't say im regimented in how I create. It's more a feeling that anything.
9. What has been the most difficult thing you've had to endure in your life or music career so far?
𝖌𝖔𝖉𝖑𝖆𝖓𝖉𝖘: The pandemic by far is the most difficult. Before it had hit I was on a tour with Steve Aoki going around the USA, this was a huge break for me and a chance to really break into the US market. But then everything came crashing down, my career essentially halted for two solid years. Not to mention the gradual and steep decline of my mental health. I am lucky to have found help and got myself to a better place but the domino effect of covid and lack of help from the Government had disastrous effects on the Australian Music Industry.
10. On the contrary, what would you consider a successful, proud or significant point in your life or music career so far?
𝖌𝖔𝖉𝖑𝖆𝖓𝖉𝖘: Being able to travel and play in countries like Japan, USA, Canada, and Singapore is a blessing. It's what you dream of as an artist. I feel extremely lucky and proud of the team I have that constantly helps and pushes me to be better.
Keep In Touch: