Joshua Ketchmark, an American singer-songwriter, has released BLOOD, his tenth studio album. It comes after the 2021 album "The Huntington Hotel," which Ketchmark produced and mixed and which details Ketchmark's past. According to Ketchmark, the album is based on real-life incidents, and the title was influenced by both those involved in the recording process and the album's lyrical content. All of the songs on BLOOD were written by Ketchmark, and a large portion of the album's songwriting occurred in the latter half of 2018 and early 2019. Beginning in the spring of 2020, recording sessions were held in a number of studios across the states of Tennessee, Georgia, Arizona, and California. BLOOD features appearances by drummer Zak St. John (Black Star Riders) and bassist Ger Hoffman (Joe Diffie), with the majority of the piano and organ being played by Michael Webb (Chris Stapleton), Tony Paoletta (Travis Tritt) contributing lap steel, Sadler Vaden (Jason Isbell and the 400 unit) playing guitar on 8 of the 12 songs, and Nick Nguyen (Bonepony) adding additional percussion. BLOOD was mastered by Michael Bozzi at Bernie Grundman Mastering in Hollywood, California. It features guest appearances by Candace Devine (Ponderosa Grove), Heather Luttrel, CC Wyle (Wyle), Kenny Wright (The Great Affairs), Dvniel, and Joey O on harmony and backup vocals. Check out the album and the exclusive interview below:
1. Can you tell us a bit about where you come from and how you got started?
JOSHUA KETCHMARK: I was raised in the Midwest and drawn to music at an early age. Cornfields as far as the eye could see surrounded the small central Illinois town where I grew up. At the time neither of my parents were that into music, and the console stereo was only on when my mother cleaned house. Music felt like it was mine, something that belonged to me-it set me apart. I soaked up the radio and wore out cassette after cassette of mixtapes. That is until I found an acoustic guitar buried in the back of the basement closet, hidden under the stairs. I picked it up, stumbled a bit at first, but once I found my feet I was off and running.
2. Did you have any formal training or are you self-taught?
JOSHUA KETCHMARK: The closest I've had to formal training is taking guitar lessons on and off for a handful of years. I was a terrible student, I was always on to the next thing and wasn't much for focusing on the task at hand. So my playing these days is a melting pot of various bits of different styles. Back then I thought that music was something you had to learn for yourself. You couldn't be taught Rock and Roll.
3. Who were your first and strongest musical influences and why the name 'JOSHUA KETCHMARK'?
JOSHUA KETCHMARK: I remember seeing bands on MTV when I was a kid. That sort of lifestyle seemed superhuman, so much larger than life, and something that I couldn't wrap my head around at that age. All of the adults I knew were factory workers that played cover songs on the weekends, but they didn't make a living at playing music. I didn't put two and two together until one night my father took me to meet his girlfriend's son. Here was a guy that looked like a rockstar, wrote his own songs and could sing anything. It finally all clicked. I thought if he could do it, so could I. From then on I saw the world differently.
… and why do I go by 'Joshua Ketchmark"? For one, the name on my birth certificate is 'Joshua Ketchmark' and as far back as I can remember-no matter how I have introduced myself-my name always gets shortened to 'Josh'. I get it, what's in a name?
I know it's just missing those last two letters, but as I've gotten older those two letters, the 'U' and the 'A' mean a lot to me. It was a major turning point in my life to let go of who I was, and become who I could be. In my mind there's a huge difference between who Josh Ketchmark was, and who Joshua Ketchmark is. With that said, you can't fight the way of the world. There are still people that are going to introduce me, and call me 'Josh', and that's perfectly fine. But I must admit, I'd be lying if I didn't say that I have just a little bit more respect for the people who say 'Joshua'.
4. What do you feel are the key elements in your music that should resonate with listeners, and how would you personally describe your sound?
JOSHUA KETCHMARK: Honesty. It has become the backbone of my writing and it's the focus of my latest record entitled 'BLOOD'. The songs have been described as "heartfelt, spontaneous, and incredibly diverse", as having "stellar artistry", and some have even said I'm "a natural born storyteller". It has some well defined Americana roots, yet still at times feels reminiscent of early Tom Petty and the Heartbreakers. It also leans heavily into the lyrical content. It's not background music, it's a record that is meant to be listened to-but you don't need to take my word for it. Give it a listen and decide for yourself. If I were going to recommend any of my records to someone who wants to know what I sound like, BLOOD would be the one.
6. What's your view on the role and function of music as political, cultural, spiritual, and/or social vehicles – and do you try and affront any of these themes in your work, or are you purely interested in music as an expression of technical artistry, personal narrative and entertainment?
JOSHUA KETCHMARK:
I'm sure these days this sounds like an old fashioned notion, but when I grew up it was impolite to discuss sex, religion, or politics at a dinner party. I think that has always stuck with me and that logic finds its way into the songs I write-even though I do break the first one quite often. I have found over the last 14 years of being a solo artist that writing songs with a personal narrative, helps me to be, say, and sound like the person I've heard in my head since I was a kid. It keeps me honest with myself and with the listener. With that said, I think music can play whatever role someone wants it to. That's one of the special things about it. Just because I choose not to write songs with those themes, doesn't mean that there's not a place for it.
7. Do you feel that your music is giving you back just as much fulfilment as the amount of work you are putting into it, or are you expecting something more, or different in the future?
JOSHUA KETCHMARK:
My eyes have always been set on the horizon. I have always been looking to the future. Music has given me the life that I have. It constantly surrounds me; everyone I know is connected to me through music. The majority of my friends are fellow songwriters, actors, and musicians. I met my girlfriend at a show back in 2005. Yes, music has given me so much; so everyday I try to give back to it.
8. Could you describe your creative processes? How do usually start, and go about shaping ideas into a completed song? Do you usually start with a tune, a beat, or a narrative in your head? And do you collaborate with others in this process?
JOSHUA KETCHMARK:
The creative process starts differently every time. Sometimes it's a melody, maybe a lyric, or some chord on the guitar that my hands keep coming back to.
It's seldom that I catch lightning in a bottle, but it does happen from time to time. I've found that writing and recording usually starts with more than I need and as it develops, I slowly strip away the parts that don't serve the song as well as the others. I try to distill it down into its purest form until it has what it needs to convey its intention.
I wear a lot of hats, being the artist, songwriter, engineer, mixer and producer. Sometimes it's hard to stay objective if you get too close to something. Having a fresh set of ears with an outside perspective is always a great sounding board. I find that I hear my music differently depending on who is in the room. So it's become a great barometer of finding where the strengths and weaknesses are in a song.
9. What has been the most difficult thing you've had to endure in your life or music career so far?
JOSHUA KETCHMARK: Learning not to run from success. There's a place that I've strived to get to in my career: to be recognized enough that my music can find the audience it deserves, yet be unknown enough to fly comfortably under the radar. So far, I think I've got the second part covered. It's not hard to find someone to take your money, but finding someone who you can truly trust with the business side has always been a challenge for me.
10. On the contrary, what would you consider a successful, proud or significant point in your life or music career so far?
JOSHUA KETCHMARK: I'm grateful for what I've done and for what I still get to do. There have been so many significant points in my life musically that I'm proud of, it would be very hard to list them all. I've been lucky enough to work and record in legendary studios with very famous people. I've had so many extraordinary musicians and songwriters come in and out of my life over the years. Life has taken so many turns that I never could of imagined when I first found that acoustic guitar as a kid, and after all this time I really feel like I'm not even halfway to where I'm headed.
Thank you Illustrate Magazine, until next time.
KEEP IN TOUCH:
FACEBOOK | INSTAGRAM | TWITTER | SPOTIFY | WEBSITE | YOUTUBE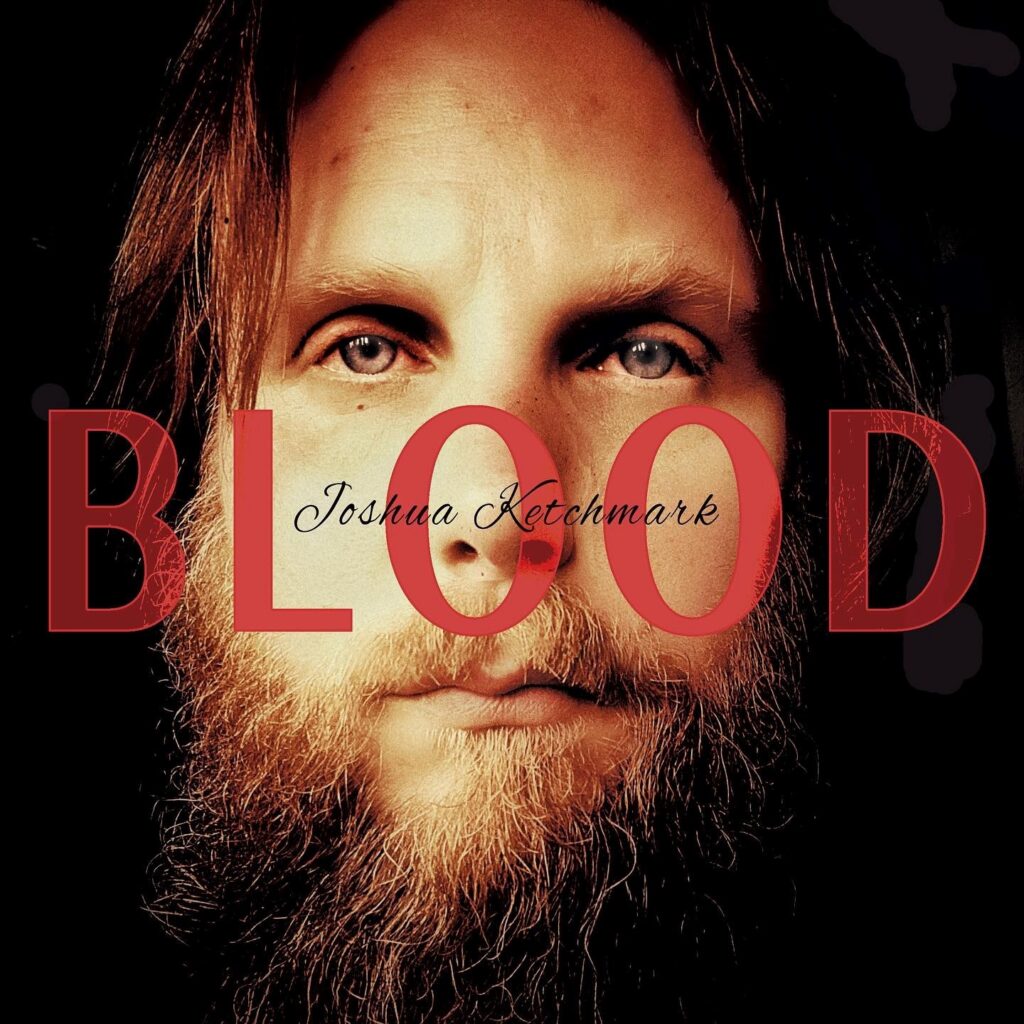 Photo credits: Ellen Judge Keyes