Since he was 10 years old, Joshua Martin, a Mexican-American songwriter, has been creating music. He was born and raised in the LA/OC region of Southern California. His musical influences include jazz, reggae, the 1980s, cumbia, and more. His music reflects a variety of influences. His first single, "Dulce Amor," is a contemporary Spanish dance-pop song, and his second, "The Space In Between Us," is a new wave-inspired dance-pop song with an 80s vibe.
Joshua Martin's goal is to emulate great songwriters and producers like Justin Tranter, Linda Perry, and Timbaland. He was motivated by the pandemic to work toward his goal of becoming a successful hit songwriter for both major and minor artists.
His most recent single, "Quiero Tenerte Pa Mi," honors his love of Spanish-Rock music from the 1980s and the early 1990s. It shares a vibe with Aterciopelados and Cafe Tacuba. Check out his latest single and the exclusive interview below:
1. Can you tell us a bit about where you come from and how you got started?
JOSHUA MARTIN: I'm a songwriter from Southern California. Creating music has always fed my soul and has brought me so much joy. I wrote my first song at 10 years old and I will never forget that feeling of pure bliss, especially once the song was finished. I write so many songs because it's therapy for me but I have them all stashed away. It's a shame really, I would love it if other artists will sing them. I usually keep and record the ones that make sense for my artistry but the rest are so good and would love the world to hear them. Any artist out there that needs songs, call me!
2. Did you have any formal training or are you self-taught?
JOSHUA MARTIN: It's a great question because as a songwriter I have to sit in silence, almost in a meditative state in order for me to be on the right frequency in order to receive ideas. Once that happens, it's like a portal opens up and an idea is just handed to me. It's very much an out of body experience. I've taken songwriting classes before, to get structure ideas for lyrics, especially when I don't have much to say, but there isn't a tangible way to teach the magic of songwriting. I don't play any instrument, because I don't like the idea of being confined to a set of rules and theories. When I sit down in front of a piano, I don't know what I'm doing I just keep pressing keys until I hear something I like and I keep adding to it until it's a fully realized song.
3. Who were your first and strongest musical influences?
JOSHUA MARTIN: As a kid in the 80's, my older brother would play The Cure, and all the amazing 80's bands really loud and I had no choice but to listen to his musical choices and I'm fortunate because 80's music remains my favorite genre. In a different room, my mom played trios, cumbias, and disco so I fell in love with different styles of music early on. My go to was always oldies and girl groups from the 60's until the mid 90's came along and that's when I really fell in love with music. From No Doubt, the Cranberries, Hole, Offspring, Sublime to Aaliyah, Thalia, and Selena.
4. What do you feel are the key elements in your music that should resonate with listeners, and how would you personally describe your sound?
JOSHUA MARTIN: All of my music is catchy. Well, at least I think it's catchy lol It's new but has a nostalgic feel to it. In my songwriting process I record all of my melody ideas and sometimes I have 12 different melodies for a song and I end up choosing the most catchiest melodies. Sometimes the verse becomes the chorus by the 8th inning.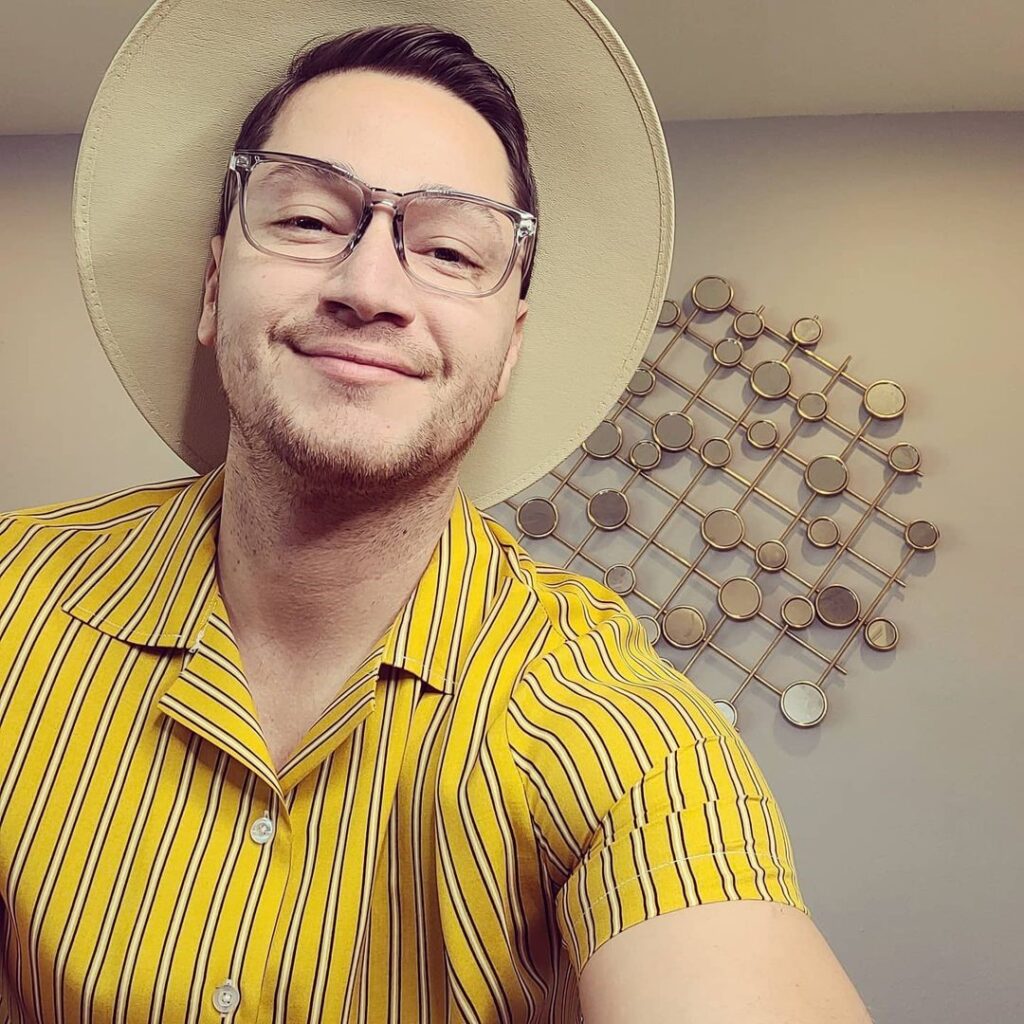 6. What's your view on the role and function of music as political, cultural, spiritual, and/or social vehicles – and do you try and affront any of these themes in your work, or are you purely interested in music as an expression of technical artistry, personal narrative and entertainment?
JOSHUA MARTIN:
I think there's room for everything and everyone. Personally, when I write music, the lyrics that accompany the melodies are from personal experience. I don't make up stories, although I can if I wanted to.  The lyrics are mainly about love and my relationship with my husband. Other artists' may have something different to say. Some want to bring up the social injustices and politics and that is perfectly fine. The most political song I have is called, "Everybody Sing" and it's about inequality, injustices, and human rights. I've never released it but I should because it has a good message and it's catchy. I think I just made up my mind. I will release it one day soon.
7. Do you feel that your music is giving you back just as much fulfilment as the amount of work you are putting into it, or are you expecting something more, or different in the future?
JOSHUA MARTIN:
One thousand percent! It's the gift that keeps on giving because not only do I get so much joy and fulfillment from the writing process but also when it's finished, I get to listen to it over and over. The cherry on top is when I release the song, everyone else gets to enjoy it and share it and I get inspired to keep writing.
8. Could you describe your creative processes? How do usually start, and go about shaping ideas into a completed song? Do you usually start with a tune, a beat, or a narrative in your head? And do you collaborate with others in this process?
JOSHUA MARTIN:
Lately, I've been creating the instrumentals first then I come up with the melodies then the lyrics. At times the melodies and lyrics come at the same time. I used to come up with the melodies first then build the instrumental around it.
9. What has been the most difficult thing you've had to endure in your life or music career so far?
JOSHUA MARTIN:
Although I'm blessed with the gift of songwriting and get so much joy out of it, the mortgage needs to get paid every month and it's a shame that songwriters get paid pennies for work that costs hundreds, if not thousands to make. It's difficult knowing that there is a possibility I may never be able to turn my passion into a full time career. Any established artist out there that needs me to write them a song, call me!
10. On the contrary, what would you consider a successful, proud or significant point in your life or music career so far?
JOSHUA MARTIN: I always let fear get in my way when it came to music. Literally, I don't allow fear in any other area in my life but with music, I was so insecure and I let it consume me. My proudest moment was when I finally got out of my own way and released my first song. People got to hear me for the first time.
KEEP IN TOUCH: