What More by Hidden Things: Review
"Hidden Things" is a musical project that Brooklyn songwriter and musician Greg Adams started in 2019. He debuted with the album "Not Even Regret" and recently added to his discography a beautiful indie pop single, "What More".
It is a well-crafted, shimmering and smooth piece of music that flows through your mind like a breeze on a summer day. The steady drumbeat and uplifting electric guitar really complement each other to create a catchy rhythm and support Adams's warm, soulful vocals. At first, listen, the nostalgic melodies and retro vibes of tambourine sounds take us back to the good old days. But as the song loops seamlessly, the lyrics start to kick in with Adam's usual contemplative themes. He explained the thought process behind the track, "As if we're actually grateful for our failures like they were necessary to our achieving self-actualization, or whatever you want to call it. I get that a little harmless self-delusion can be comforting, but at the end of the day, let's be honest, that's just sour grapes".
Quotable Lyrics:
"You're not sure and you're supposed to be
Don't say your heart isn't in it, heart isn't in it
What more could you have possibly
Wanted than what you've been given, what you've been given"
"What More" is due to be the lead single that paves the way for the band's upcoming album, titled "Night Work". We are impressed with everything that Hidden Things has brought to the table, and we can't wait for future releases.
KEEP IN TOUCH:
FACEBOOK | INSTAGRAM | SPOTIFY | BANDCAMP | WEBSITE | YOUTUBE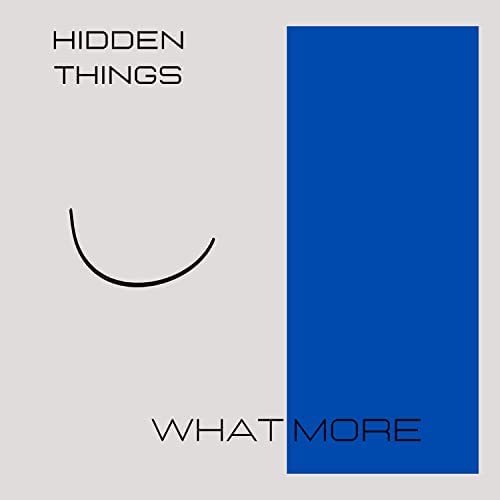 Photo credits: Laurel Sheridan
Review by: Lily Thomas