LOUIS AND THE SHAKES thanks so much for supporting their singles last year, They have gone for a poignant message this time -really hope everyone likes it. Check out the exclusive interview below: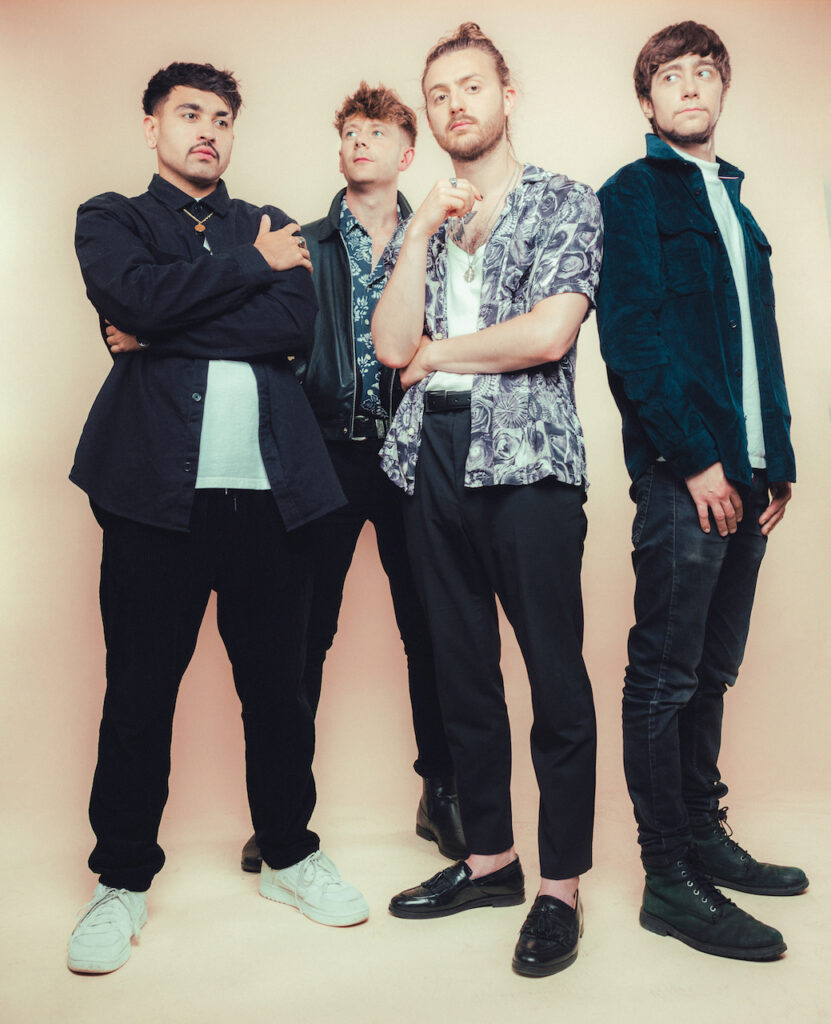 1. Can you tell us a bit about where you come from and how it all got started?
LOUIS AND THE SHAKES: We all come from various places in the UK. I'm (Louis) from Watford just outside of London. Jamie Essex, Will Oxford & Manny Brighton.
2. Did you have any formal training or are you self-taught?
LOUIS AND THE SHAKES: I think we've all had some training in one form or another and we're multi-versed so Jamie plays keys too. I think Will can also dabble on piano and drums.
3. Who were your first and strongest musical influences and why the name 'LOUIS AND THE SHAKES'?
LOUIS AND THE SHAKES: Together as a collective, that thing that we kept reverting back to was alt rock influences. Manny has heavier influences but that has since come to the floor too. We're accepting of each others backgrounds, passions and aspirations in terms of soundscape, that ultimately makes us LATS. The name kinda comes from Iggy & The Stooges and what I personally love about the name is that it's ever evolving. We might steer down a more shoegaze route, or more contemporary sounds, but the core is always us four.
4. What do you feel are the key elements in your music that should resonate with listeners, and how would you personally describe your sound?
LOUIS AND THE SHAKES: The overall arching sound is fundamentally heavy hooks, slick riffs and thunderous drums, decorated with deep resonating lyrics.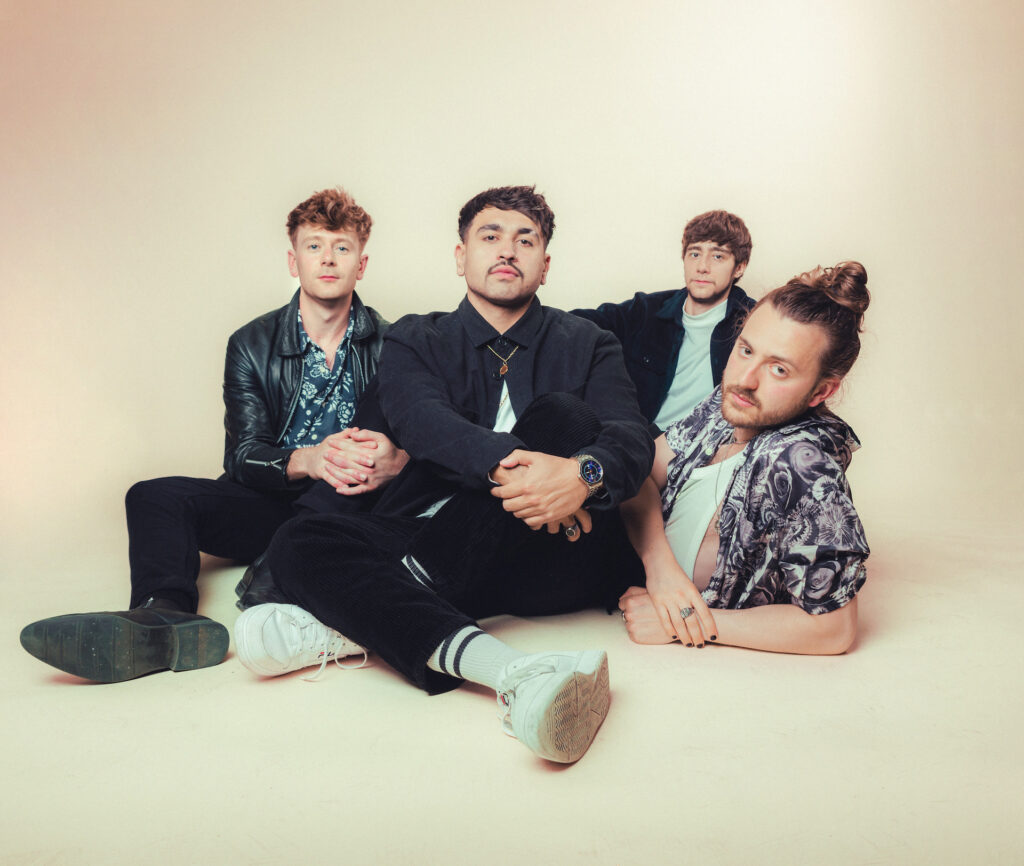 5. What has been the most difficult thing you've had to endure in your life or music career so far?
LOUIS AND THE SHAKES: For us we've had many ups and downs. We're on a real high at the moment and we don't wanna look back. Perhaps the most difficult for us is accepting that every bands journey is unique and happens at different speeds. The important thing is to keep learning and striving to be better so that you can achieve your goal which is what we're doing.
6. For most artists, originality is first preceded by a phase of learning and, often, emulating others. What was this like for you? How would you describe your own development as an artist and music maker, and the transition towards your own style, which is known as INDIE?
LOUIS AND THE SHAKES:
Great question, for us I think we've all learnt a lot from our debut album. We recorded it during lockdown and perhaps jumped out the gates too quick, we were just so excited at the prospect of releasing new music and especially an album. Hindsight is a wonderful thing, now we've matured and are leaning on more adventurous ideas, contemporary productions and arrangements. The first experience was fun but now we've got these bold brave ideas we've began to critique ourselves to a higher standard which every band does as they progress. Drawing on Arctic Monkeys here who are an influence for us, the progression from their first record to their current one is extreme! That comes with time and experience.
7. What's your view on the role and function of music as political, cultural, spiritual, and/or social vehicles – and do you try and affront any of these themes in your work, or are you purely interested in music as an expression of technical artistry, personal narrative, and entertainment?
LOUIS AND THE SHAKES: We're not interested in being a political band. Culturally and as a means to impact social groups and views, bring people together and have music people can resonate with is the dream. To be spoken about, to be part of the 'conversation' – hell yeah! Every band aspires for that.
8. Do you feel that your music is giving you back just as much fulfillment as the amount of work you are putting into it or are you expecting something more, or different in the future?
LOUIS AND THE SHAKES: These new songs certainly are, especially for me personally (Louis). I'm writing much more honest lyrics which are helping me understand myself a lot more. It's therapeutical and I'm sure the guys use our time together as a release from the stresses of modern life.
9. Could you describe your creative processes? How do usually start, and go about shaping ideas into a completed song? Do you usually start with a tune, a beat, or a narrative in your head? And do you collaborate with others in this process?
LOUIS AND THE SHAKES: Usually I (Louis) bring the initial idea to the table and we listen and play our parts. From there it's about moulding the sound and arrangement to be something we all agree on. Every song is different and takes a different path. Some are quick some take months to form.
10. On the contrary, what would you consider a successful, proud or significant point in your life or music career so far?
LOUIS AND THE SHAKES: We're on a video game! VR Unplugged. A bonus for us really, you'd never think something like that would happen and it fuels the fire to empower us to make more music because we know it hits!
11. With social media having a heavy impact on our lives and the music business in general, how do you handle criticism, haters, and/or naysayers in general? Is it something you pay attention to, or simply ignore?
LOUIS AND THE SHAKES: block out the outside noise, concentrate on the noise you're making.
12. Creative work in a studio or home environment, or interaction with a live audience? Which of these two options excites you most, and why?
LOUIS AND THE SHAKES: at the moment we're keen to record more. We've struck on something with these 5 new tunes and we're keen to explore that realm. Equally though, playing in front of fans and at festivals is an unreal experience.
13. Do you think is it important for fans of your music to understand the real story and message driving each of your songs, or do you think everyone should be free to interpret your songs in their own personal way?
LOUIS AND THE SHAKES: I personally (Louis) would lean more onto the side of each song has it's own meaning. It's come from a different place which can mean varying things. Art is interpretive so let it be interested however you wanna. We obviously have an idea in mind when writing together but the outcome can mean one thing to one person and something else to another, and that's rad!
KEEP IN TOUCH:
FACEBOOK | INSTAGRAM | TWITTER | SPOTIFY | WEBSITE | YOUTUBE