Norway-based singer-songwriter Eide Olsen performs music. He left the music industry in 2003 after several years (from 1995 to 2003) of album releases and live performances. His previous bands, "The Scoop" and "Eddie Olsen and the Gogo Foundation" (both acts can be found on Spotify and other streaming-services), were renowned for their upbeat, energizing live performances.
Artist is very happy to share his new upcoming single «Anchored», which is the focustrack on the upcoming album «My Dear», both to be released May 12th 2023. Check out the exclusive interview below: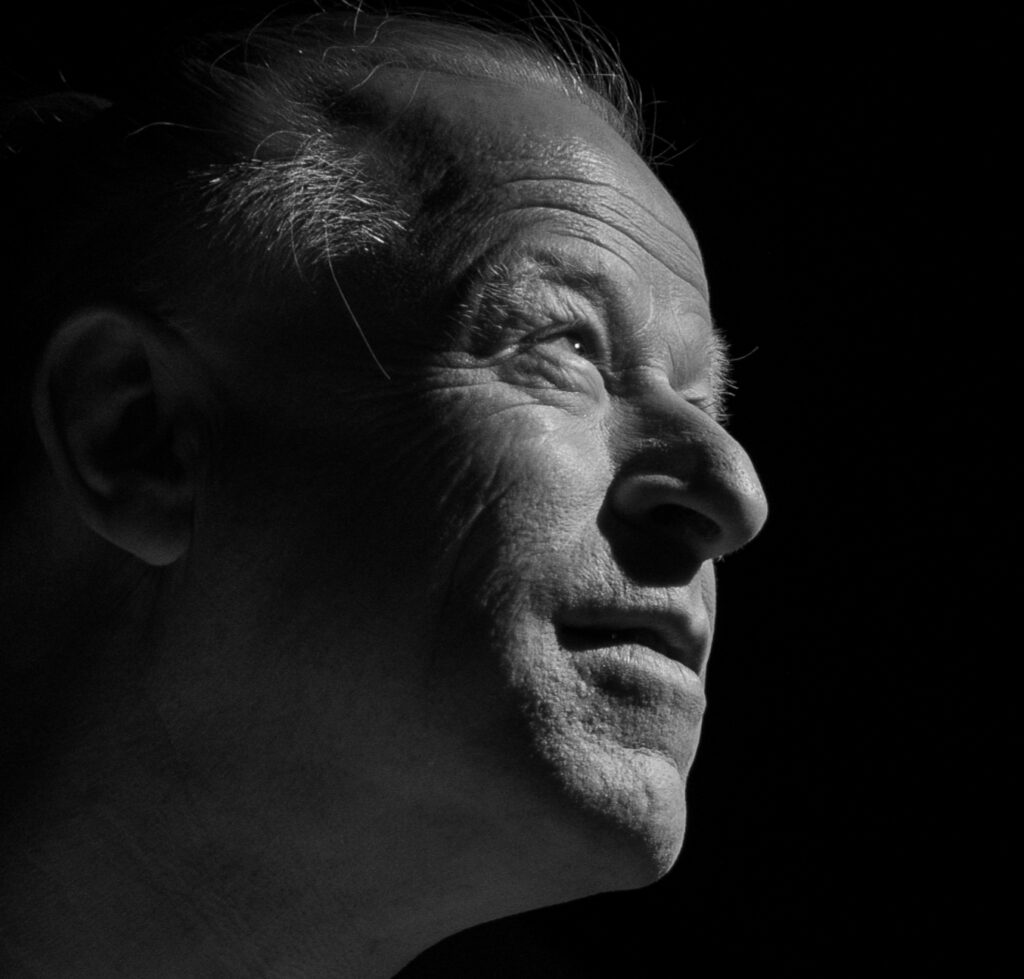 1. Can you tell us a bit about where you come from and how it all got started? 
EIDE OLSEN: Well, it all started when I was a kid and I came across an electric bass-guitar with a broken neck. I bought it for one dollar and I was certain that I soon would become a popstar. Eventually (after quite a few years) I gave it a fair shot and had a lot of fun releasing music, making videos and playing concerts. But with no svimmingpools and mansions in sight, I put my career on hold for 20 years. Now I am back to collect!
2. What's your view on the role and function of music as political, cultural, spiritual, and/or social vehicles – and do you try and affront any of these themes in your work, or are you purely interested in music as an expression of technical artistry, personal narrative, and entertainment?
EIDE OLSEN: I have been working with kids throughout the last 30 years, which has in many ways formed my views on what kind of society we are building. In my storytelling I tend to concentrate on the different shades of love and on how we as human beeings are connecting to each other under an ever changing understanding of what love actually means to us. To me it is important that my music and the stories that I tell can make people smile, shed a tear – simply connect. 
3. Who were your first and strongest musical influences and why the name 'EIDE OLSEN'?
EIDE OLSEN: The first and strongest influences must have been The Beatles, Dire Straits and Ian Hunter. Growing a bit older I must add Paul Simon, Billy Joel and Phil Collins to the list. My artist name EIDE OLSEN is quite simply my surname.  
4. What do you feel are the key elements in your music that should resonate with listeners, and how would you personally describe your sound?
EIDE OLSEN: Difficult question, but let my try. I am a singer/songwriter that appreciates that a melody is strong enough to be performed in any kind of way and still come through as catchy. That is a high bar to set, but I need to feel that I can deliver a song just accompanied by my guitar and still «get away with it». Equally important to me is to tell stories that might open up for thoughts and/or feelings for the listener. The sound and production is always about how to enhance and strengthen the message/the feeling of each song. I am a bit old-school and prefer real musicians to machines. That makes it more expensive producing the music, but that is my choice and I think it is worth it. 
5. Did you have any formal training or are you self-taught?
EIDE OLSEN:
I am 100% self-taught, but to be honest I have been lucky enough to get to play with brilliant musicians throughout the years and that has ofcourse taught me a few tricks, but maybe most importantly it has made me humble and openminded for the fact that creating music is «a meetingplace».
6. For most artists, originality is first preceded by a phase of learning and, often, emulating others. What was this like for you? How would you describe your own development as an artist and music maker, and the transition towards your own style, which is known as FOLK?
EIDE OLSEN: To be honest I have been a bit schizophrenic musically all the way since my earlier years. And I still am! I like so many different kinds of expressions, but have, as years go by, become more selective. Nowadays I strive to be both playful as a kid and – at the same time –  honest as an old man. That is quite the balancing act!
7. On the contrary, what would you consider a successful, proud or significant point in your life or music career so far? 
EIDE OLSEN: To be chosen as the artist in my hometown (Bergen, Norway) to sing my Christmas-song « Jul i Bergen» live infant of 15.000 people in the center of town, broadcasted live on TV. I wrote the song in 1998 and it has become somewhat part of Bergens «christmas-reportoaire». 
8. Could you describe your creative processes? How do usually start, and go about shaping ideas into a completed song? Do you usually start with a tune, a beat, or a narrative in your head? And do you collaborate with others in this process?
EIDE OLSEN: I always start searching for a feeling. If it comes along, it does so through my guitar. Once there is a feeling, a small melody might be emerging and I play with that, try to expand it and in that way try to find out where it comes from and what it is trying to convey. The lyrics always comes last. Sometimes a song complete with lyrics are finished within a day. Sometimes it takes 25 years. I still have melodies in my drawer written 30 years ago that I am determined to finish, but the right words have not come out yet.
9. What has been the most difficult thing you've had to endure in your life or music career so far?
EIDE OLSEN: In my life I must say that the hardest thing was being left by my now ex-wife after 28 years of marriage. The fact that I now am at the happiest place in my life ever, does not change that. Music career wise it must have been when I was promised heavy rotation on MTV Europe early 2000s. That would mean a world of difference to my career! Everything was settled, but nothing happened. Eventually the manager called London to ask what was going on. The answer was that the the A&R manager had left on maternity leave and all her plans and schedules for rotations were scrapped. 
10. Do you think is it important for fans of your music to understand the real story and message driving each of your songs, or do you think everyone should be free to interpret your songs in their own personal way?
EIDE OLSEN: Everybody should feel free to choose their own music, and to hold dear the interpretations that they find the most rewarding!
11. With social media having a heavy impact on our lives and the music business in general, how do you handle criticism, haters, and/or naysayers in general? Is it something you pay attention to, or simply ignore?
EIDE OLSEN: Ignore!
12. Creative work in a studio or home environment, or interaction with a live audience? Which of these two options excites you most, and why?
EIDE OLSEN: Live-performances. Its all about the energy, love and the feeling of being present in the moment! 
13. Do you feel that your music is giving you back just as much fulfillment as the amount of work you are putting into it or are you expecting something more, or different in the future?
EIDE OLSEN: The easy answer is: no! (I mentioned swimmingpools and mansions earlier, right?) Seriously I will say that I am in a privileged period of my life. I have the time, the health and the possibility to pursue my dreams. And, most importantly I have the love and backup of my wife to to do it.  That said – it is absolutely fulfilling to me to be creative and to be received as an artist at this point in my life. Better then ever, in fact!
KEEP IN TOUCH:
FACEBOOK | INSTAGRAM | SPOTIFY