Singer-songwriter Melanie Wehbe from Sweden has received numerous gold and platinum awards. She developed an early understanding of the value and impact of having music in life as a result of growing up in a musical family. She began writing songs when she was 14 years old, and it soon became the simplest way for her to express herself. She will release her debut EP in 2022, which includes six all-new, deeply personal songs. According to Melanie, the EP is a musical journey about discovering one's inner strength, self-acceptance, and personal growth. She appeared on the cover of Sweden's largest LGBTQ+ publication, QX Magazine, and a reviewer hailed her as "one of the nation's best kept secrets and best talent" following a live performance in Lule, Sweden.
Swedish singer-songwriter Melanie Wehbe has received multiple platinum awards. Two of her songs have topped Spotify's charts, and four of her songs have topped radio charts. Move by The Mamas and Love Is Forever by Leonora are the two songs Melanie has written for the Eurovision Song Contest. Along with the two Swedish Idol winning songs, the first winner single from the competition to reach number one was one of the latter two.
The first single from Melanie Wehbe's upcoming debut EP Bloom, "Like I Do," ushers in a new era for her music. Serving us yet another anthem of liberation and drawing us even closer with a song about discovering self-love. Check out the track & the exclusive interview below: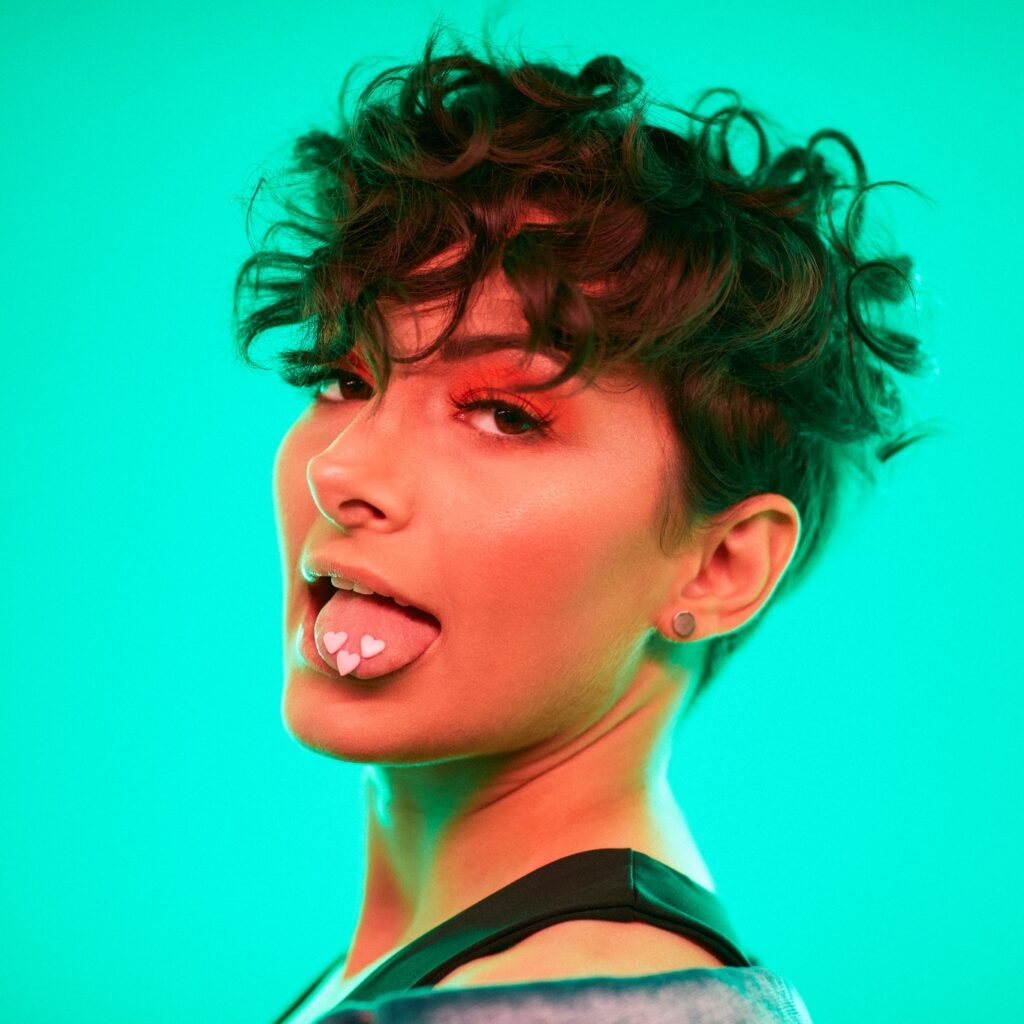 1. Can you tell us a bit about where you come from and how you got started?
MELANIE WEHBE: So, my mom is Lebanese and my dad is Armenian but I'm born and raised in Sweden, Västerås. I wrote my first song when I was 14. I remember walking to the living room, my dad and my brother was playing guitar and suddenly I just wanted to do the same. So I went to my brothers room, borrowed one of his guitars and wrote my first song. It just came naturally. Back then I also started questioning my sexuality. Music became my safe space, my language, where I could express myself and process my emotions without feeling judged.
2. Did you have any formal training or are you self-taught?
MELANIE WEHBE: I went to a music school and had piano lessons when I was a kid/teenager so I'm kind of formally trained but still self-taught if that makes sense? When it comes to the songwriting process I would definitely say that I'm self-taught.
3. Who were your first and strongest musical influences and why the name 'MELANIE WEHBE'?
MELANIE WEHBE: Team Paramore and Kelly Clarkson! I mean Hayley Williams and Kelly are the queens of belting and I think they've influenced my way of singing and I think their sound has shaped my way of writing throughout the years. Especially the storytelling in most of their songs. My Birth name is Melanie Hayrapetian but living in Sweden and trying to make Swedish people pronounce Hayrapetian…well we ain't got time for that lol. My mom's last name is Wehbe so I tried that out instead and it has worked out great so far.
4. What do you feel are the key elements in your music that should resonate with listeners, and how would you personally describe your sound?
MELANIE WEHBE: I would describe my music as emotional pop. I love those anthemic choruses as you can hear in 'Like I Do' but also the minimalistic productions like 'Irony' a song I released back in 2018. All of my songs are my stories, my personal timeline and even though my releases so far have changed a bit production wise my melody language and the storytelling are still very familiar.
6. What's your view on the role and function of music as political, cultural, spiritual, and/or social vehicles – and do you try and affront any of these themes in your work, or are you purely interested in music as an expression of technical artistry, personal narrative and entertainment?
MELANIE WEHBE:
To me music has always been spiritual in a way. I work A LOT with intuition and what feels right and not, which can be a good and a bad thing. I mean I picked up the guitar when I was 14 as therapy. My challenge has been learning how to balance writing to others and to myself. When to pour out my heart and soul and when not to.
7. Do you feel that your music is giving you back just as much fulfilment as the amount of work you are putting into it, or are you expecting something more, or different in the future?
MELANIE WEHBE:
I'm so incredibly thankful that I get to do what I do, of course I have many dreams and goals left but to be honest I'm so happy that I'm finally focusing on my own artistry. I've had my first summer with several live shows and I'm excited for what the future has ahead.
8. Could you describe your creative processes? How do usually start, and go about shaping ideas into a completed song? Do you usually start with a tune, a beat, or a narrative in your head? And do you collaborate with others in this process?
MELANIE WEHBE:
Always different, sometimes I hear the song in my head and thank god we can record voice memos in our phones. Other times it's just a phrase that sets the entire mood or a chord, a synth, a sound. Every song on my EP was created differently. To me it's super important to feel it, a nerve, the authenticity.
9. What has been the most difficult thing you've had to endure in your life or music career so far?
MELANIE WEHBE:
I would definitely say my first years in the industry. A young woman trying to make her voice heard in a maze of men. I mean it's a difficult industry where it's easy to drown in other people's opinions and that's why I'm releasing my debut EP Independent. It's been so important for me to understand how I want to express my own artistry. Listening to my own voice.
10. On the contrary, what would you consider a successful, proud or significant point in your life or music career so far?
MELANIE WEHBE: I will never forget winning Melodi Grand Prix, the Danish entry for Eurovision 2019 and the year after winning Melodifestivalen, which is the Swedish entry for ESC as a songwriter. It felt kind of surreal. I also love confetti and hell yeah there was confetti all over the place when winning lol.
KEEP IN TOUCH:
FACEBOOK | INSTAGRAM | TWITTER | SPOTIFY | YOUTUBE
Photo credits: Magnus Ragnvidd