Minhy [mini] is a multi-award-winning songwriter and designer who explores the nuanced facets of her own life's narrative from both a subjective and objective standpoint.
Minhy, who was born and raised in Melbourne, is motivated by her family's experience as refugees following the Vietnam War. Minhy is motivated to take full advantage of the opportunities she has been given by the sacrifice and labor they have made to create a better future. Minhy was raised with values that valued education, responsibility, and security, but she secretly harbored a dream to be artistic and expressive—a dream that went against these norms. Minhy took baby steps to break free of the family mold after realizing her personal values. She began her career in automotive design and later ventured further afield to investigate production and sound design while establishing herself as a freelance graphic designer. She didn't discover her voice until she was introduced to songwriting at the age of 31.
Reflective and attentive, Minhy's songwriting is full of catchy melodies and moving lyrics. BANKS, Alicia Keys, Grimes, Kimbra, and Grimes are among Minhy's influences, who draws from a variety of pop, electronic, and R&B genres. Minhy illuminates the positive, uncovers significance in the gloom, and tells stories from a more insightful angle.
The self-directed music video for Minhy's first single, "Dead of the Night," as well as the LA Film Awards, New York Film Awards, Top Shorts Festival, and Munich Music Video Awards' Best Animated Music Video all won awards for Best Music Video. RRR, Fbi Radio Syn FM, and Inner FM all played her song with enthusiasm. Check out her latest track & the exclusive interview below:
1. Can you tell us a bit about where you come from and how you got started?
MINHY: I'm from Melbourne, Australia and my background is Vietnamese. I had always been creative since young – drawing, making crafts and playing the piano. But I kept my passion for music a complete secret for 27 years. I thought it was too crazy of a dream to pursue! So I followed my other love and became a designer in the automotive industry. A few years later, the idea of a musical life started knocking at my door (or a quarter life crisis maybe?) and I decided to not live in regret and give it go! So I did the drastic thing and quit my job, became a freelance designer and started my music journey.
2. Did you have any formal training or are you self-taught?
MINHY: When I first started my music journey I took a bunch of short courses and online workshops (still do!). I didn't know which area of music I liked so I learnt a bit of production, sound design for games, theory and have been taking singing lessons. When I took songwriting lessons and saw how a song is crafted – that was real aha moment for me. I was instantly hooked! So I'm not formally trained at a tertiary level, but have been pulling together knowledge from many different sources. Thank goodness for the internet!
3. Who were your first and strongest musical influences and why the name 'MINHY'?
MINHY: Growing up I absolutely loved the Spice Girls, Aqua and TLC. Yep, I'm a 90s kid! My older sister introduced a lot of R&B music to me, so there was Janet Jackson and Toni Braxton too. But when I first heard Alicia Keys, I was so inspired. I saw the piano in a different light – so cool and soulful, since I had been learning classical piano. These days I'm also inspired by artists like BANKS, Grimes and Kimbra.
My real name is Minh and so my nickname became Minhy (pronounced mini). I'm quite petite, so it's naturally fitting hehe.
4. What do you feel are the key elements in your music that should resonate with listeners, and how would you personally describe your sound?
MINHY: When I write a song, I often go deep into an emotion, situation or story. Songwriting allows me to explore many angles of a topic, seeing the good side, the bad side and the duality that can exist. I like creating works that make people think, or see things differently or feel good and connected with. I love creating metaphors too. So I'd like to think these things are coming through my music.
My sound is a fusion of pop, electronic and R&B. Sometimes it will lean towards edgy synths, other times more soulful R&B.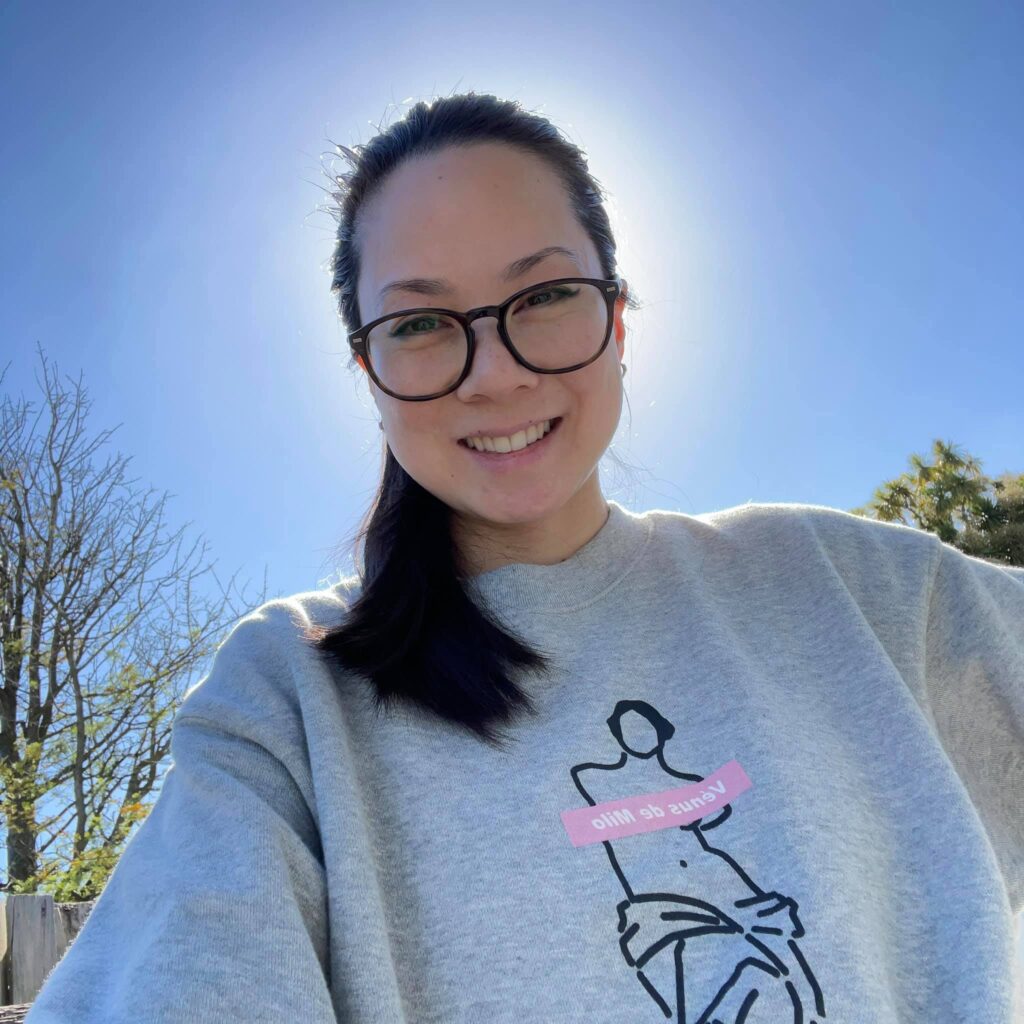 6. What's your view on the role and function of music as political, cultural, spiritual, and/or social vehicles – and do you try and affront any of these themes in your work, or are you purely interested in music as an expression of technical artistry, personal narrative and entertainment?
MINHY: I think music can be all of those things. I believe the arts play a significant role in shaping the values of society. We all listen to music, read books, watch movies and TV for entertainment and pleasure, but we're also experiencing the ideas of storytellers. We're learning, gaining new perspectives and being moved as we immerse into these stories/expressions. Personally songwriting has become a healing practise for me, allowing me to tune into myself and express my thoughts in such a visceral way. Art is the best!
7. Do you feel that your music is giving you back just as much fulfilment as the amount of work you are putting into it, or are you expecting something more, or different in the future?
MINHY: Making music was an absolute dream of mine that I didn't think was possible. So even though it's bloody hard work, there have also been many pinch me moments, from hearing it on the radio, being invited to play gigs and just knowing that people are listening! Making music has really helped me become more myself, so yes it is absolutely fulfilling.
Navigating the music industry is definitely challenging, as there's no set path and it's easy to get sucked into the algorithms and such, so it's important to keep remembering why we create music.
8. Could you describe your creative processes? How do usually start, and go about shaping ideas into a completed song? Do you usually start with a tune, a beat, or a narrative in your head? And do you collaborate with others in this process?
MINHY: I usually start with journalling – I'll write 1 page of stream of consciousness, which brings to the surface what's on my mind. Then I jump onto the piano, let my fingers find a chord progression that feels good and I'll play it for 10 minutes. I'll hum and improv melodies over the top – surrendering to my intuition. Sometimes I'll sing gibberish and sometimes words come out. Usually an idea forms, then I'll spend a couple of afternoons fleshing out the song until it's finished. I like to have fresh ears when I'm editing the song, but also complete it within a few days whilst the emotion is at its strongest. Other times (when I'm lucky!), song ideas just pop up when I'm waiting for the kettle to boil or in the shower.
I've been doing some co-writing too, which has been fun!
9. What has been the most difficult thing you've had to endure in your life or music career so far?
MINHY: I didn't know it at the time, but growing up I was very confused about my cultural identity. As a 2nd-generation Vietnamese Australian, I was straddling 2 cultures. Not seeing many Asian people on mainstream media or working in the arts and being surrounded by Western culture (at the time) made me feel different. I wanted to fit in, so unfortunately I suppressed a side of me for quite some time. These days I'm reconnecting with my roots and embracing my dual identity. It's been really exciting seeing more diverse stories being told on mainstream media. And by adopting an unlimited mindset, I hope to be the person I wish I saw growing up.
10. On the contrary, what would you consider a successful, proud or significant point in your life or music career so far?
MINHY: I'd say winning Best Music Video at a few film festivals in LA, New York and Europe for my debut single "Dead of the Night" is definitely up there! I directed the visual story and it was super fulfilling executing it with my friends. Another career highlight was seeing Prince Albert II unveil a vehicle design I worked on in Monaco 😀
KEEP IN TOUCH:
FACEBOOK | INSTAGRAM | SPOTIFY | BANDCAMP | WEBSITE | YOUTUBE
Photo credits: Photographer: Bryan Lee, Editor: Minhy