Eric Winston, a lead guitarist and singer originally from the United Kingdom, is the philosopher-serf responsible for Motihari Brigade's distinctive electric vibrato sound and "escape from zombie dystopia" concept. Rock-n-Roll Thoughtcrime, which draws inspiration from George Orwell's futuristic writings, aims to provide a free alternative to the official programming that dominates our televisions.
The electric guitar on Motihari Brigade's second album, Algorithm & Blues (2022), defibrillates, the bass has tachycardia rhythms, and an octopus on stimulants plays the drums. The magic of a heavily caffeinated rock band thumping on all ventricles is created by layering keyboard, horn, and vocal arrangements. An upbeat soundtrack featuring twelve original songs and one cover song enables listeners to more happily navigate the dystopian reality show that we are all currently busy sharing.
Despite the onslaught of big-tech media that currently dominates the psychological crisis of human consciousness, Algorithm & Blues raucously competes for any attention span that is still left. Zombies look at hypnotic images flickering on their smart appendages while listening to Motihari Brigade and howling in defiance and rebellion. The music of Motihari Brigade is Rock-N-Roll Thoughtcrime, which was inspired by George Orwell and created as a free alternative to the official programming that dominates our televisions. Red wine is seen spilling from a broken glass of elegant stemware on the album's cover art, signifying the end of a decadent party as a new generation looks for a place in a dwindling world. Check out the album and the exclusive interview below:
1. Can you tell us a bit about where you come from and how it all got started?
MOTIHARI BRIGADE: I was born in the U.K. and grew up in the States. I've always been involved politically, but haven't created music that reflected those ideas until forming this concept band. Motihari Brigade's music is "Rock-n-Roll Thoughtcrime" for independent minds – inspired by George Orwell's prophetic vision of what was to come – an understanding that has become more relevant than ever in this age of big-tech dominated algorithmic filters.
2. Did you have any formal training or are you self-taught?
MOTIHARI BRIGADE: I am self-taught on the guitar and have pretty much developed my own style of playing. It's based on my feeling of how an electric guitar should sound, rather than from a piece of paper with written notes. The hyper-caffeinated vibrato guitar is a signature element of the Motihari sound that wakes you up and gets your attention. On the other hand, the bass player and drummer are both professionally trained and formally educated musicians capable of playing in any style. It makes for a nice mix when the frantic energy of the drums takes the guitar riffs and moving bass lines over the top so that the whole things spills out over the rim of the coffee cup. You don't hear riot jazz rock drumming like that very often. It sounds as if Keith Moon were an octopus on stimulants. You can feel the band's living heartbeats defiantly thumping along together on this album.
3. Who were your first and strongest musical influences and why the name 'MOTIHARI BRIGADE'?
MOTIHARI BRIGADE: I was inspired by many of the great players of British rock guitar. That's my musical soul. "Motihari" is the town in India where George Orwell was born. "Brigade" is a reference to the international brigades from the Spanish civil war in the 1930s where people like Orwell and Hemingway, among others, volunteered to go and fight fascism in Spain prior to World War II. A lot of Orwell's ideas were born from that experience. There's a whole backstory there.
4. What do you feel are the key elements in your music that should resonate with listeners, and how would you personally describe your sound?
MOTIHARI BRIGADE: This is music about human connection, and how it has become increasingly difficult to really communicate in this polarized dystopian technological age. It may sound dark at first, but ultimately the album expresses hope that people can overcome that divisive tribalism and find a common shared humanity. "Algorithm & Blues" is about an emerging shift – the ideas of the past transforming and evolving into something new. People are exploring outside the lines of the accepted narrative. Its contested terrain between humans and the centralized machine. That's what Rock-n-Roll thoughtcrime is all about. If you listen, you'll hear.
6. What's your view on the role and function of music as political, cultural, spiritual, and/or social vehicles – and do you try and affront any of these themes in your work, or are you purely interested in music as an expression of technical artistry, personal narrative and entertainment?
MOTIHARI BRIGADE:
Music has always had the potential to be a political, cultural, or social vehicle. Just watch documentaries about history and they will always feature the music that helped define the era. We are very interested in that, but we are definitely writing about what is happening right now in our own post-modern technological dystopian moment – the struggle to retain our individual humanity in face of the big-tech dominated algorithmic filters, the battle for control and enforcement of the dominant corporate-state mainstream narrative, and the resistance of competing narratives – you know, that sort of thing. Hopefully it's also artistic and entertaining. I certainly enjoy having an outlet to express and share those ideas through music.
7. Do you feel that your music is giving you back just as much fulfillment as the amount of work you are putting into it, or are you expecting something more, or different in the future?
MOTIHARI BRIGADE:
We hope to find an independent audience of critical thinkers who might appreciate this concept of Rock-n-Roll Thoughtcrime. Maybe that could grow into a mutually supportive network. I have a feeling there are more of us out there than initially meet the eye.  Let's find each other and escape zombie dystopia together.
8. Could you describe your creative processes? How do you usually start, and go about shaping ideas into a completed song? Do you usually start with a tune, a beat, or a narrative in your head? And do you collaborate with others in this process?
MOTIHARI BRIGADE:
I have a general idea of what I want to say. The lyrics typically emerge in a halfway dream state during the middle of the night. I write them down and look at them later, put them together with musical ideas that express the feeling, and work out how the song fits together. The important thing is to keep working on it all the time.  I bring it to the band on a demo and then we work out the final arrangements in the studio.
9. What has been the most difficult thing you've had to endure in your life or music career so far?
MOTIHARI BRIGADE:
My sense is that there is a niche audience out there for this type of thing, but it's not easy to find that audience because it's generally outside the mainstream. It's not everyone's cup of tea. But in my experience, once people get the concept, they realize this really is something unique – even if the musical genre may sound familiar the overall concept is different and has something to say that is relevant and timely for this unique moment that we've living through and sharing right now.
10. On the contrary, what would you consider a successful, proud or significant point in your life or music career so far?
MOTIHARI BRIGADE: Coming up with the concept of Motihari Brigade was significant. Recording a first album was a big step. But this second album takes it to a new level. It's better. It doesn't just beat you over the head with revolutionary slogans like the first one. The ideas are more subtle.  It's less easy to put into a box and categorize politically – and that may be a dangerous thing to attempt these days.  It's funny how people are always quoting little tidbits of wisdom from songs. But ironically I think these songs mighty actually have something to say beyond the level of a simple meme.  The topics are meaningful and timely for this current dystopian moment.
KEEP IN TOUCH:
FACEBOOK | TWITTER | SPOTIFY | BANDCAMP | WEBSITE | YOUTUBE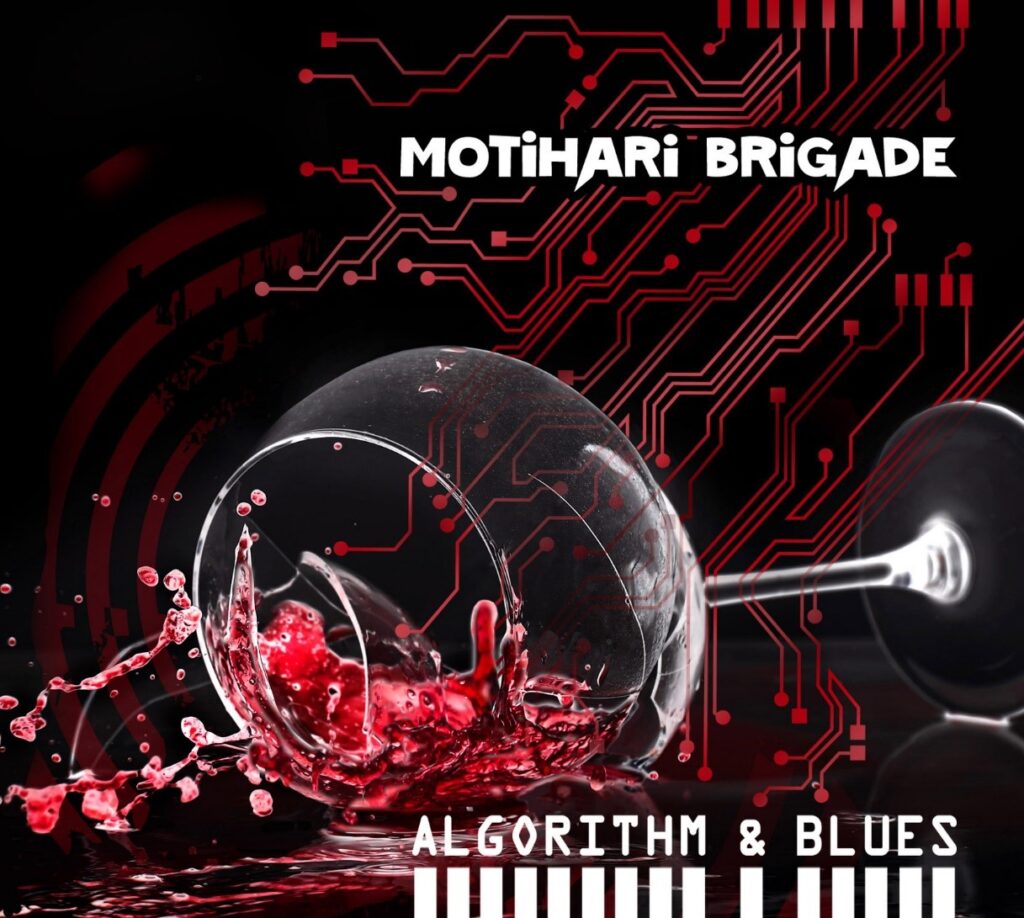 Photo credits: Eric Winston