Ornoise refers to Orfeo's noise. Belgian electronic music producer, after releasing various EPs in melodic techno (Blackbeard Records, Mojoheads Records), he decided to explore other aspects of electronic music. Ornnoise's elements include electronica, downtempo, deep, breaks, and drums, but always with melody and soul.
Check out the exclusive Interview below:
1. Can you tell us a bit about where you come from and how you got started?
ORNOISE: I'm from Belgium. I started producing electronic music in the early 2000s with the appearance of computer-assisted music programs like cubase, logic
2. Did you have any formal training or are you self-taught?
ORNOISE:I do everything myself. From the creation to the mixing through the mastering of my songs. At first it was complicated but with the appearance of tutorials on Youtube, we have a lot of professional information available. I also started making my video clips. Still in a field that interests me and where I still have to progress a lot
3. Who were your first and strongest musical influences and why the name 'ORNOISE'?
ORNOISE: At each period of my life I had musical influences but it was especially in the middle of the 80s that I was attracted by electronic music (Kraftwerk, New Order, Depeche Mode,…) and especially the arrival in Belgium of the New Beat: a new musical movement. Ornoise means the noise of Orfeo (my first name)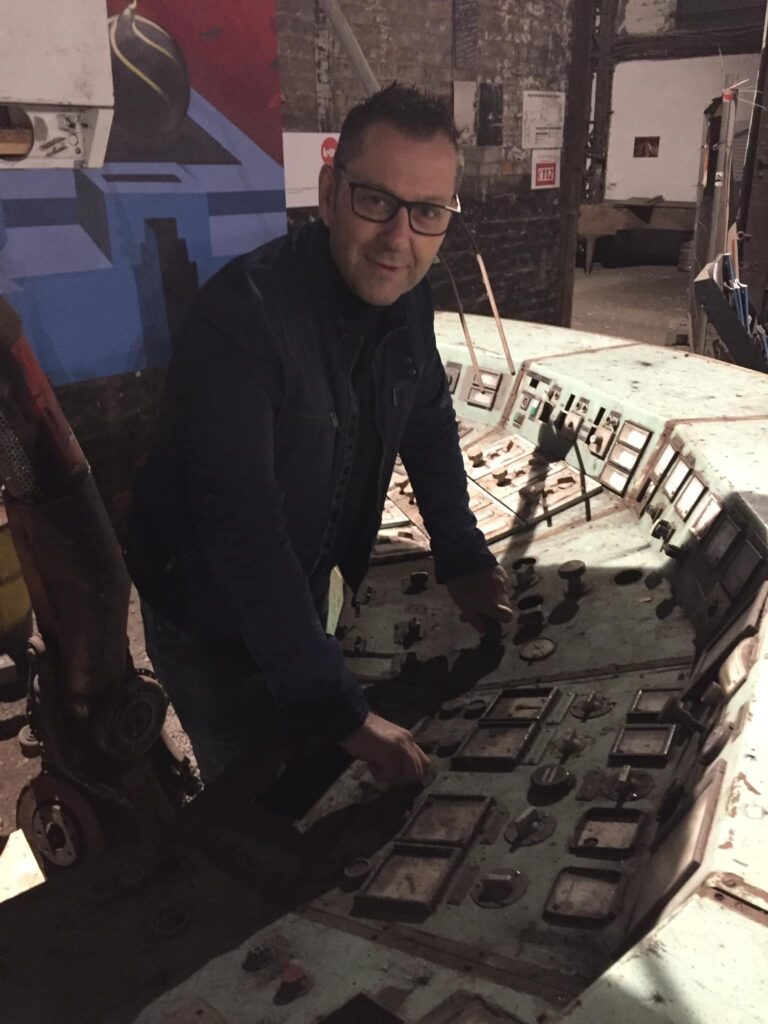 5. For most artists, originality is first preceded by a phase of learning and, often, emulating others. What was this like for you? How would you describe your own development as an artist and music maker, and the transition towards your own style, which is known as EDM?
ORNOISE: My music is clearly not EDM. My music is clearly not commercial I am influenced by artists like Aphex twins, John Hopkins, Bonobo, Rone, Bicep who are more considered electronica artists or IDM (intelligent dance music), more cerebral
6. What's your view on the role and function of music as political, cultural, spiritual, and/or social vehicles – and do you try and affront any of these themes in your work, or are you purely interested in music as an expression of technical artistry, personal narrative and entertainment?
ORNOISE: My music is instrumental. I don't feel the need to express my feelings with words but more with soundscapes or melodies. That said, music is very important as a cultural vector and unfortunately often taken over by the political world.
7. Do you feel that your music is giving you back just as much fulfilment as the amount of work you are putting into it, or are you expecting something more, or different in the future?
ORNOISE: I fully blossom in the musical creative process but it is clear that I would like to have more recognition, listening, distribution….
8. Could you describe your creative processes? How do usually start, and go about shaping ideas into a completed song? Do you usually start with a tune, a beat, or a narrative in your head? And do you collaborate with others in this process?
ORNOISE: I often start my songs with the melody or the soundscape and then I add the rhythm with the bass. I always work alone for my Ornoise project but I also collaborate in another project: ELECTRIKBALROOM in which there is a singer and a drummer
9. What has been the most difficult thing you've had to endure in your life or music career so far?
ORNOISE: Trying to be heard…more than 70,000 pieces of music are released every day on music platforms. We have to spend a lot of time on social networks to try to promote ourselves to the detriment of the musical creative process…
10. On the contrary, what would you consider a successful, proud or significant point in your life or music career so far?
ORNOISE: I am a loyal listener to a radio station specializing in electronic music (radio It's just muzik) and two of my songs have been broadcast. I was very proud
KEEP IN TOUCH:
FACEBOOK | INSTAGRAM | TWITTER | SPOTIFY | BANDCAMP